This post was supposed to go up on Monday, but I got pretty busy and wasn't able to get it up. I put this drugstore polish on Saturday night, and
just
took it off. I had minor chips but for a few bucks, this polish was great. Check it out!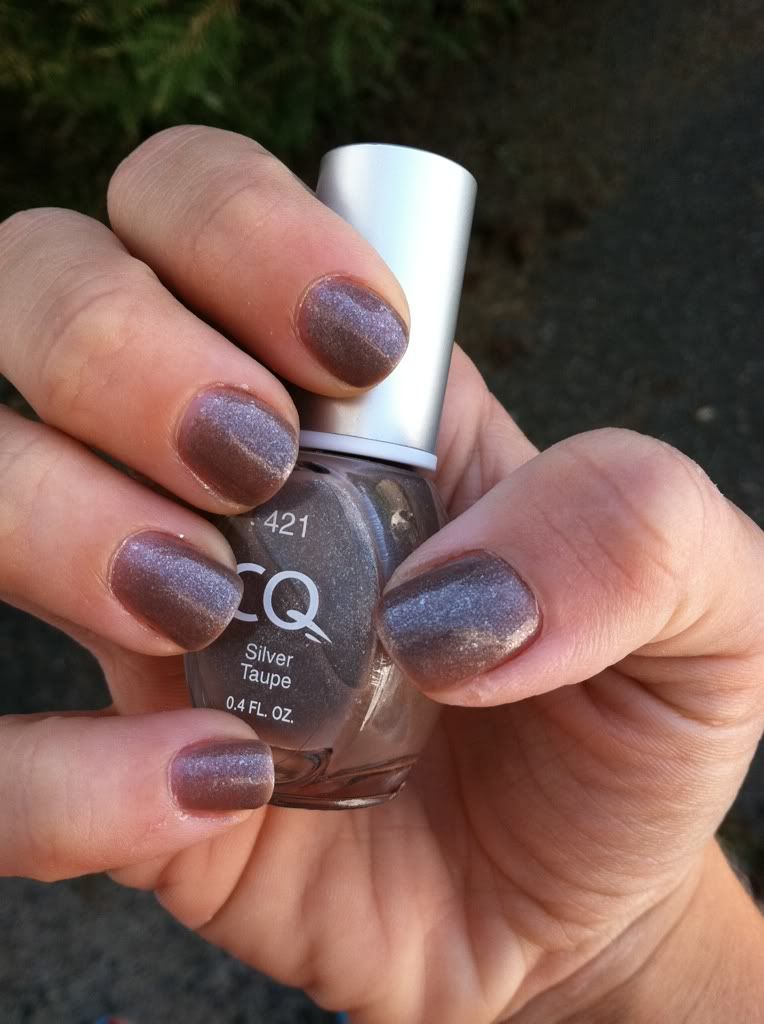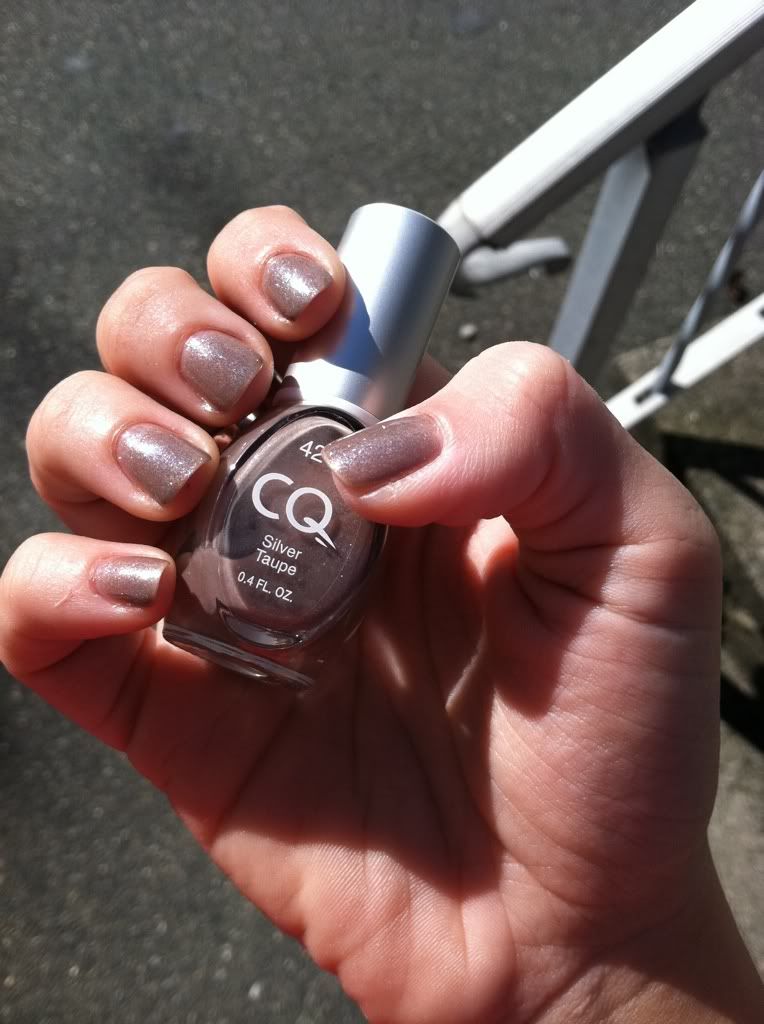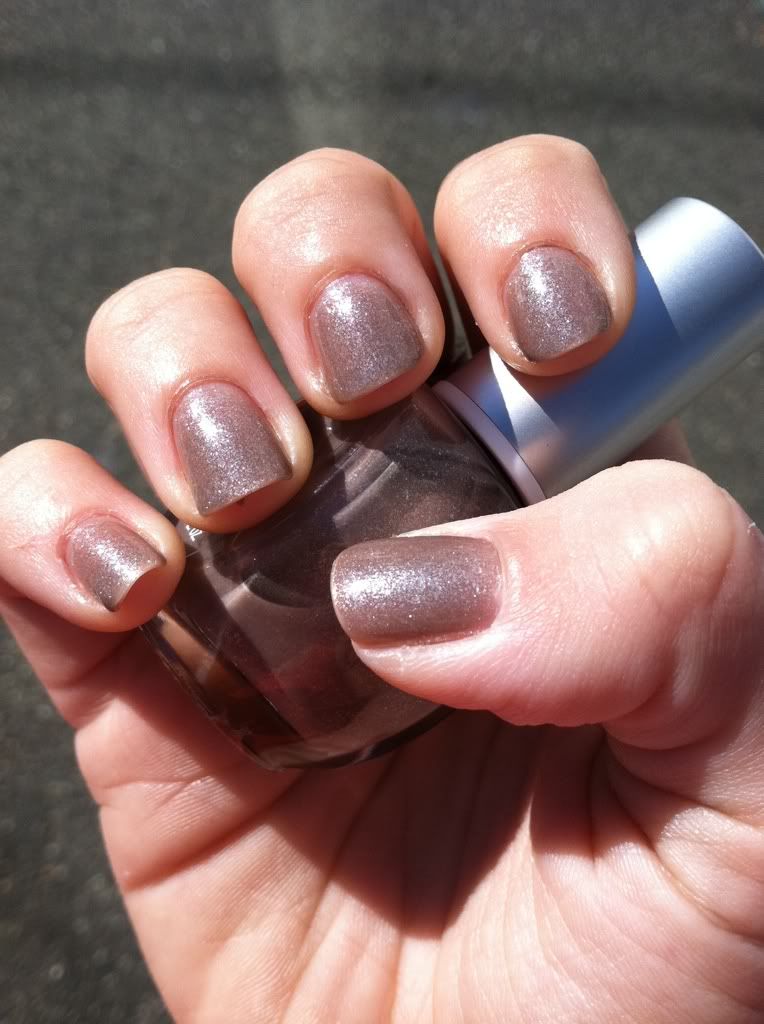 What I Used:
1 coat OPI Nail Envy
4 coats CQ Silver Taupe
1 coat Seche Vite Top Coat
Bottom Line:
I like this color and this brand. It's so worth the few dollars per bottle that it costs! This color looked sorta funny against my skin tone but I dont care. I love it. It's very understated, but gorgeous all at the same time.