Yummy flakies!!! After placing an order for Cult Nails'
limited edition
Unicorn Puke
a few days, I was seriously craving some flakies. My untried bottle of
Fowl Play
was the best medicine for this! Fowl Play, Merry Midnight, Unicorn Puke, NFU OH 51... can we say
purple flakie addiction
?? They're all so similar yet so unique. Here's
ORLY's
take on purple flakie!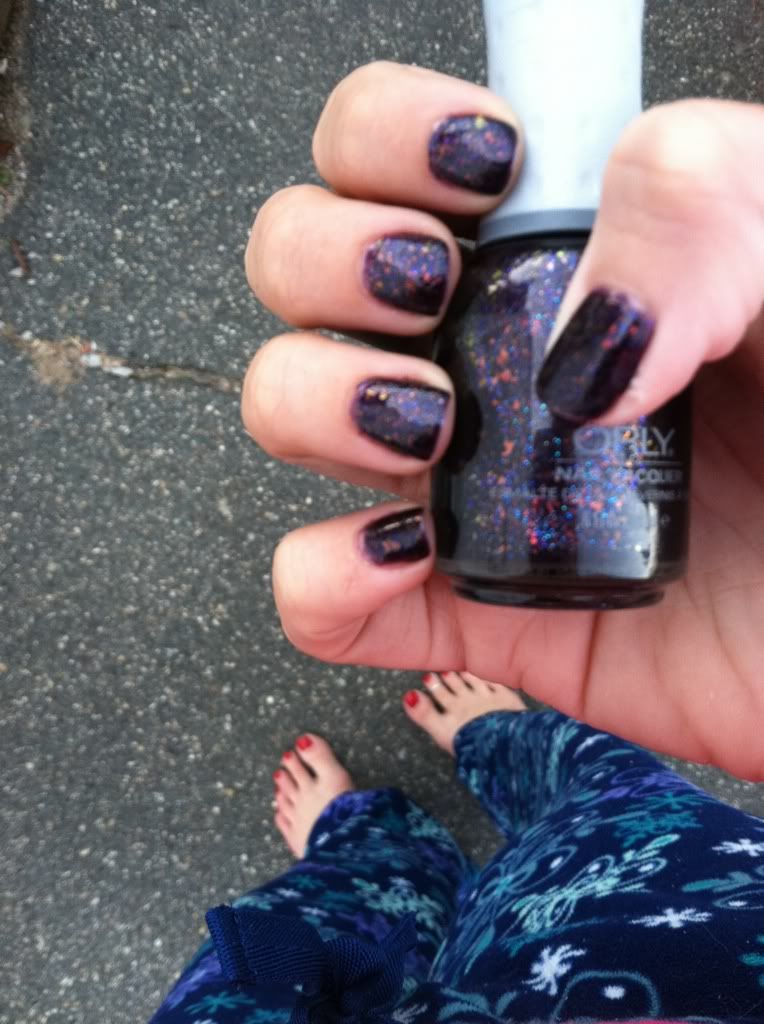 Don't you love my snowflake pj pants!? Oddly enough it was actually 80 out today LOL
I think my Seche Vite did some shrinking on my middle nail, BOO!
What I Used:
1 coat OPI Nail Envy
3 coats Orly Fowl Play
1 coat Seche Vite Top Coat
Bottom Line:
I think I could've done with just 2 coats of Fowl Play, and I wish I did! Sometimes using too many coats makes my nails look really awkward *see above* Maybe it's just me. This was a really quick mani I did while I was babysitting & half in the dark. I still love the flakies. Buy this if you don't have it already! It's the cheapest of the purple flakies I mentioned above. I think I paid $7 for it, or around there! Go go go!