Happy Saturday! I apologize for not posting last night. I wanted to give my last post some more publicity before posting another one. Today, I have a great color to show you.
Project Runway
teamed up with
L'Oreal cosmetics
to create an awesome line this fall. Part of this line is the ever-gorgeous
Owl's Night
. I was doing some retail therapy and saw this sitting on a random counter in the cosmetics section of CVS alone. I saw it and thought
"No... it can't be.. wait, is it... Owl's Night!!!"
Yay. Exciting purchase. This is my ideal shade. Dark green, gold, awesome, amazing.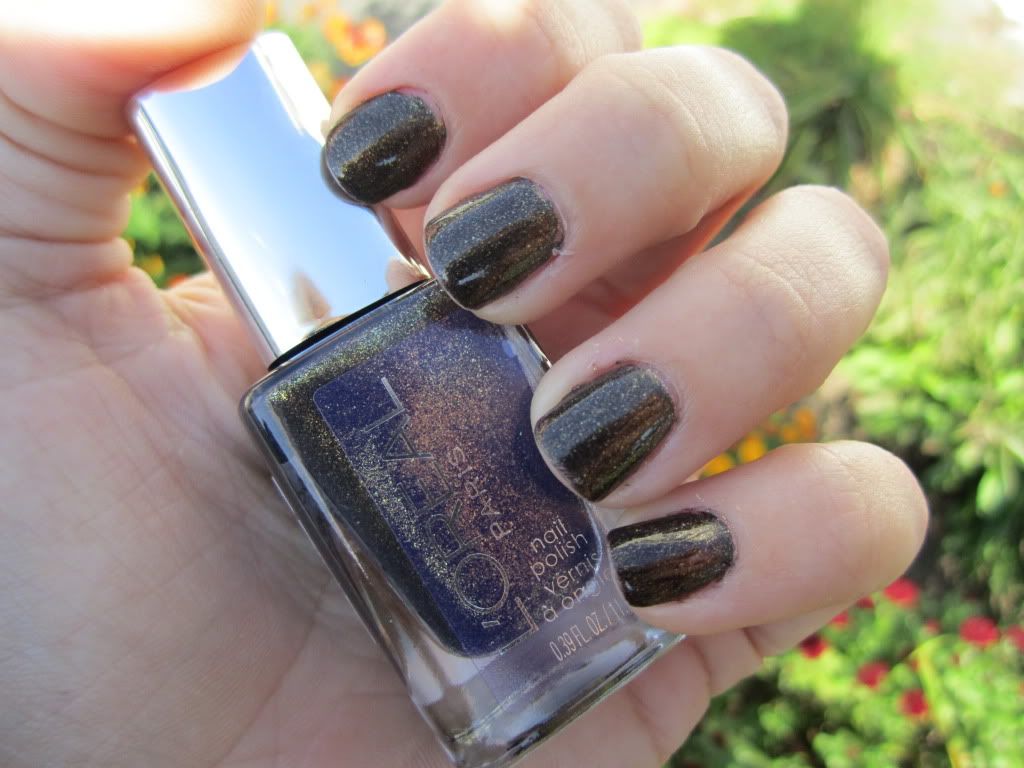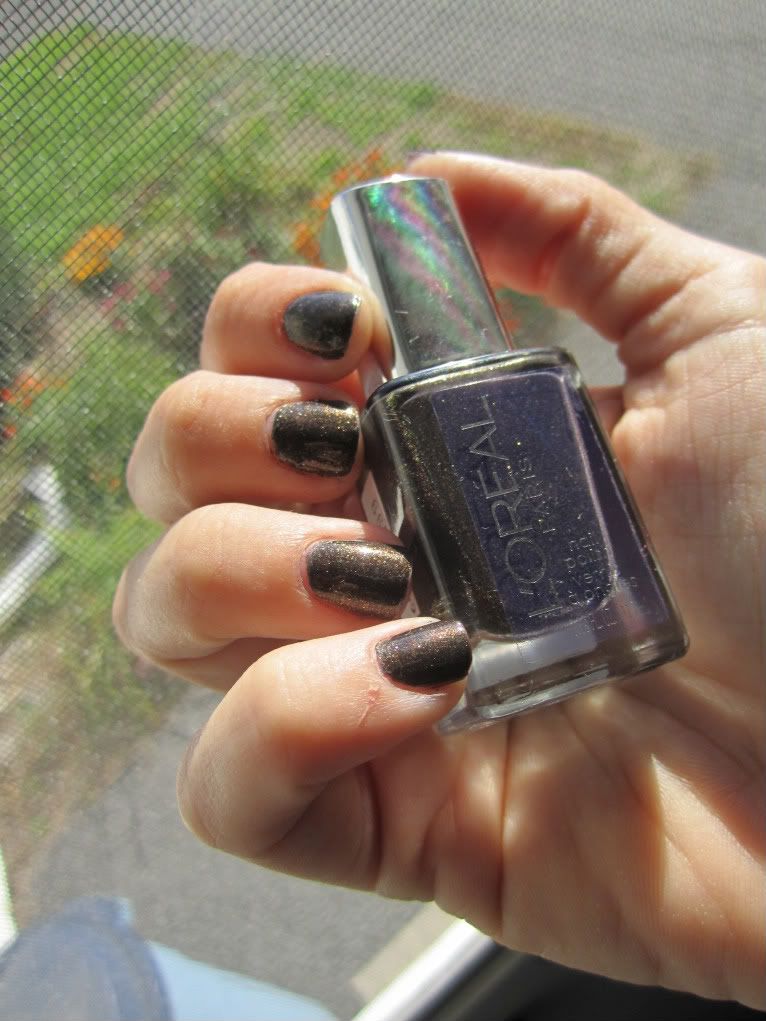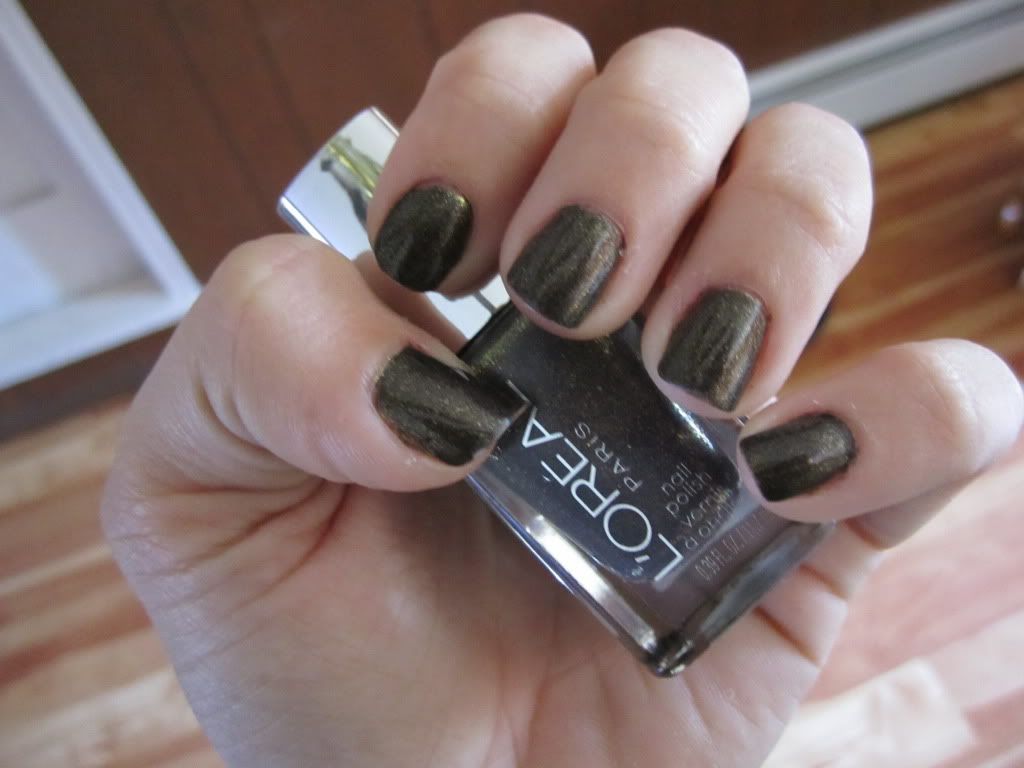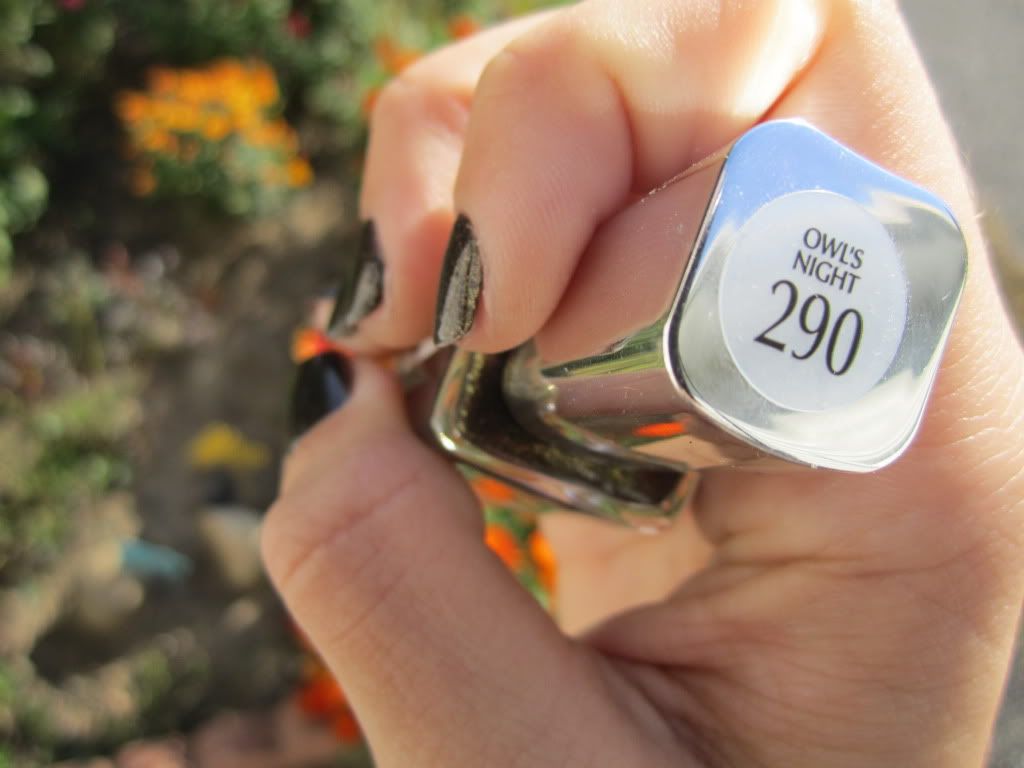 What I Used:
1 coat OPI Nail Envy
2 coats L'Oreal Owl's Night
1 coat Seche Vite Top Coat
Bottom Line:
This is a gorgeous color, definitely a necessity for my collection. It dried nice and fast and was opaque in two coats. It looks so pretty in the sun. I meant to get some pics while I was playing tennis yesterday but I forgot!
I hope you all are having a great weekend! :) I'm starting to get ahead on posts so expect more updates this week!!