I am SO excited for so many reasons! Mainly because I
finally
get the time to take nail pics & blog for all of you! This is officially my
100th blog post
so I'm excited about that too. I wanted to do something epic for this one, but I was drawing a blank. Lame, I know.
Sooo, today, you all get to see my
love-hate
relationship with
China Glaze
polishes. There are some I hate so much, well, most of them. Then, there are the few that are AMAZING. I've had this manicure on for exactly two days, and there is minimal tipwear.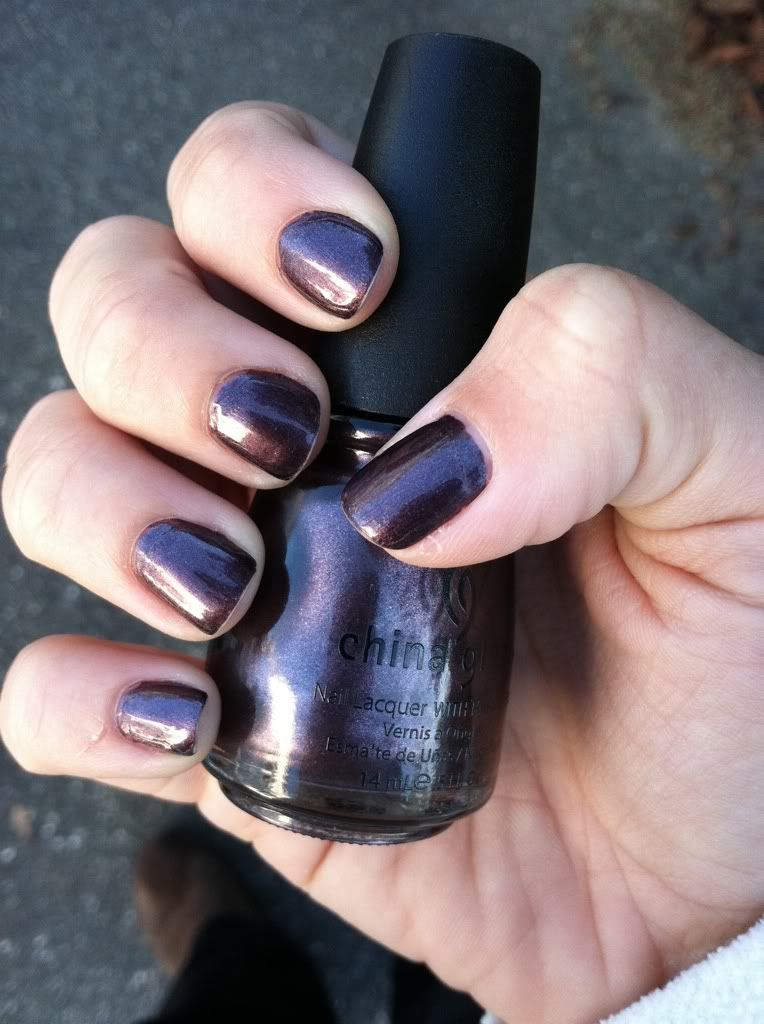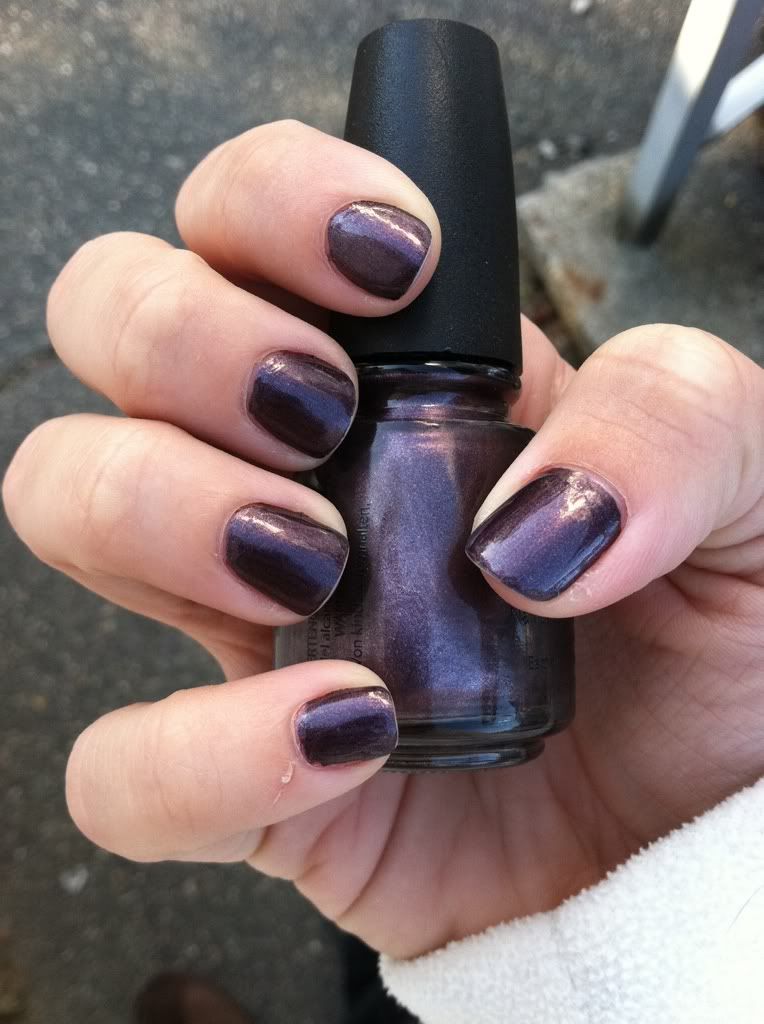 Yucky cuts from work on my fingers!!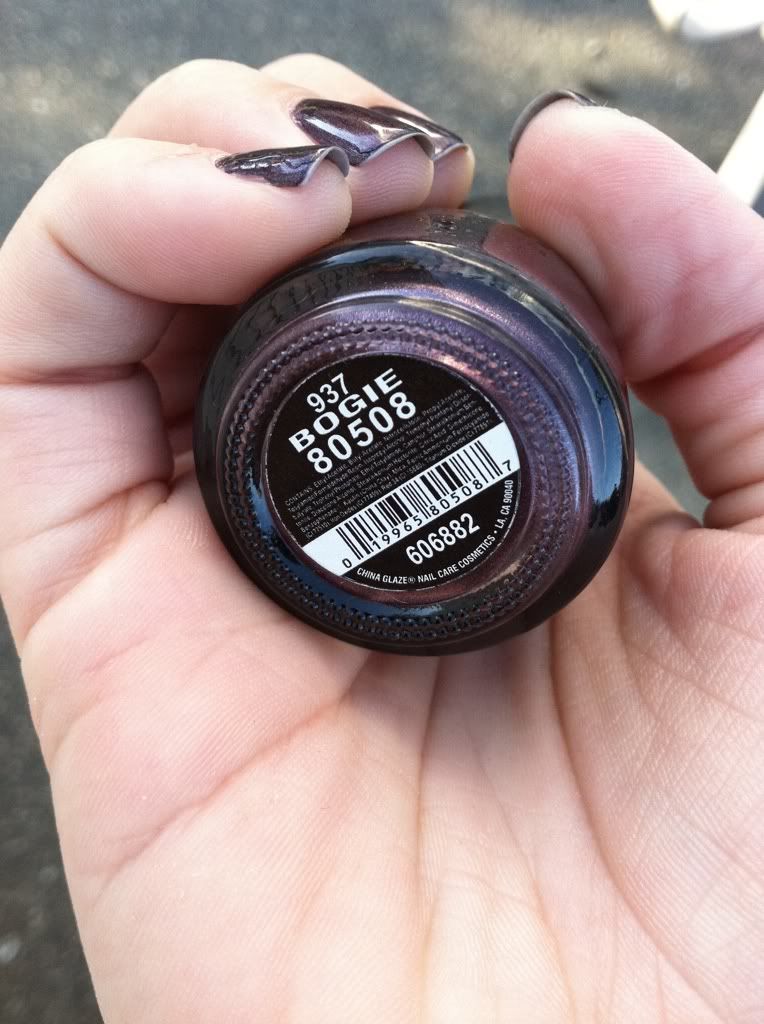 What I Used:
1 coat of OPI Nail Envy
2 coats of China Glaze Bogie
1 coat of Gelous
1 coat of Seche Vite Top Coat
Bottom Line:
Usually China Glaze chips after less than a day on me, but this polish proved me wrong. This color is pretty, dries quickly, is opaque in two coats, pretty much everything I like in a polish. I recommend it for any purple lovers out there. It's a frosty, shimmery purple that's great for this season.
Expect another post tonight!! I'll be making up for lost time this weekend! <3