Hiiii! So glad Monday is almost over.. I apologize for the lack of posting, but the weekend has been busy. I saw Blake Shelton on Saturday, and he was SO good! I didn't take any great pics.. I was too busy swooning. Such a good concert. Blake Shelton is going on tour with Justin Moore in 2012, and I'm determined to see them while on my southern road trip next summer. :-)
Anyway... on to the mani!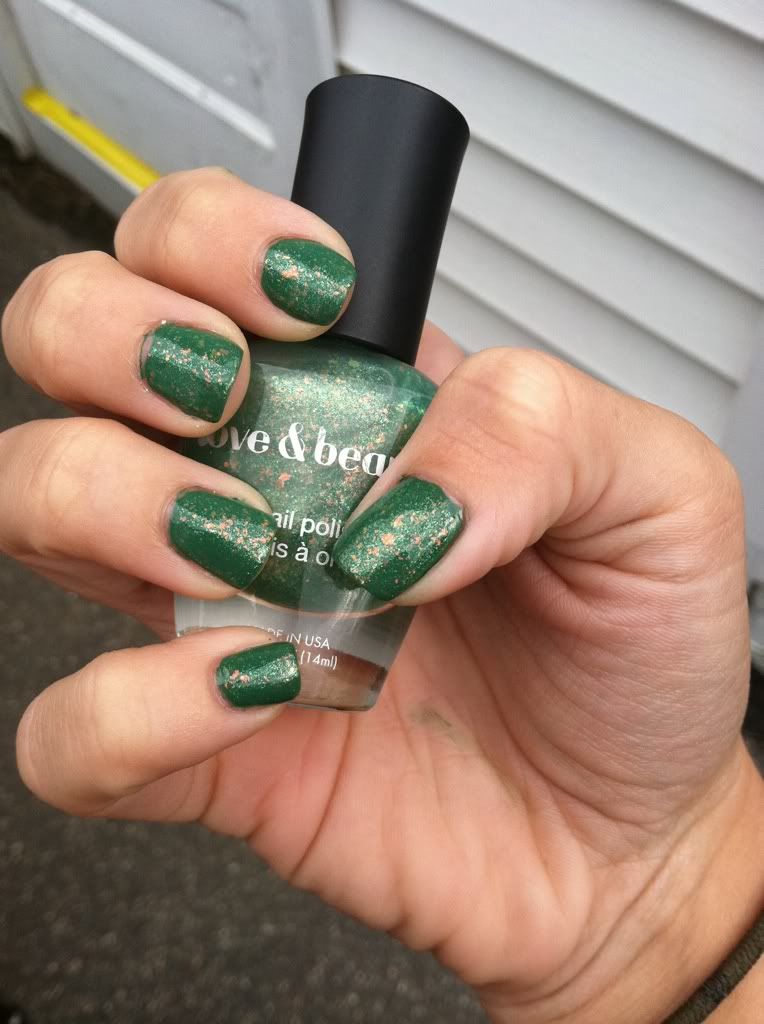 $2.80 for this GORGEOUS flakie!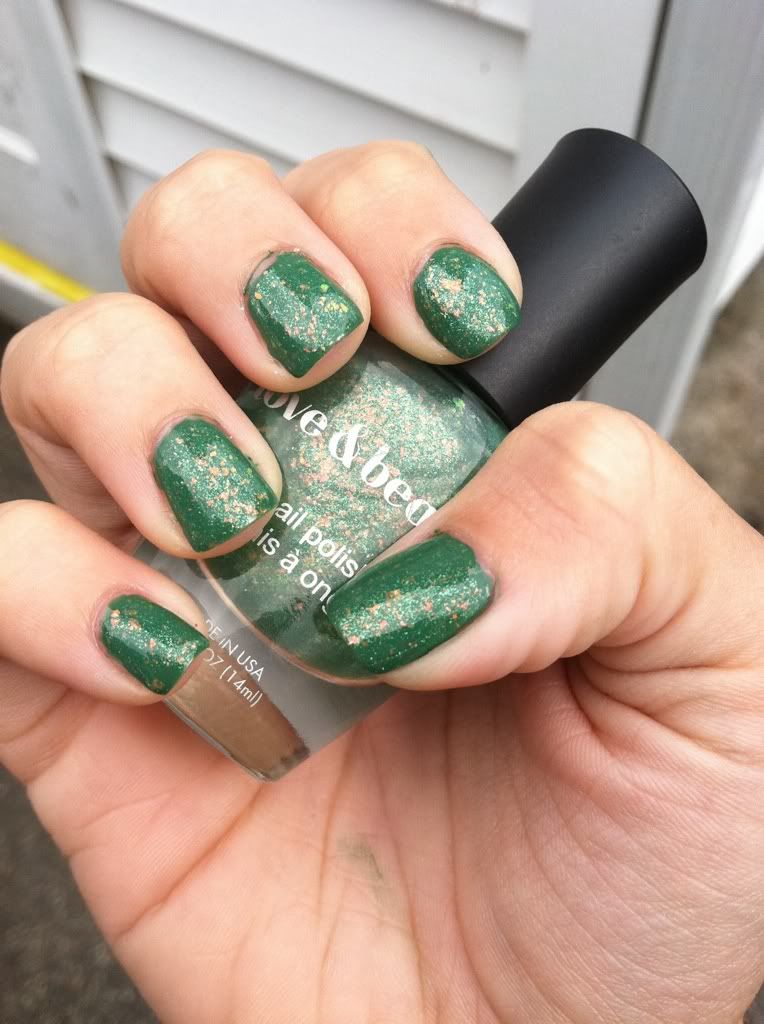 What I Used:
1 coat OPI Nail Envy
2 coats OPI Don't Mess With OPI
1 coat Love & Beauty Light Green
1 coat Seche Vite Top Coat
Bottom Line:
I am so pleasantly surprised with the quality of this polish from Forever 21. I did my manicure yesterday morning and I still have no chips. If I can get a mani to last this long, I love it. I'm very very busy & rough on my nails so I usually chip a nail or two within a day or so. This polish was great. The flakie really lightened up OPI Don't Mess With OPI which I also liked. This flakie definitely contends with the quality of NFU-OHs, too. Check it out if you get a chance.