Today I'm featuring
two
things I never do: a full glitter (I usually layer them over a color) AND a matte! I got
Absolutely Alice
from a blog sale a few days ago and it was the first one to stand out to me today! Then I went to get my base coat and noticed poor little Essie
Matte About You
sitting there, begging to be used! I figured I'd combine both of these, and I'm glad I did!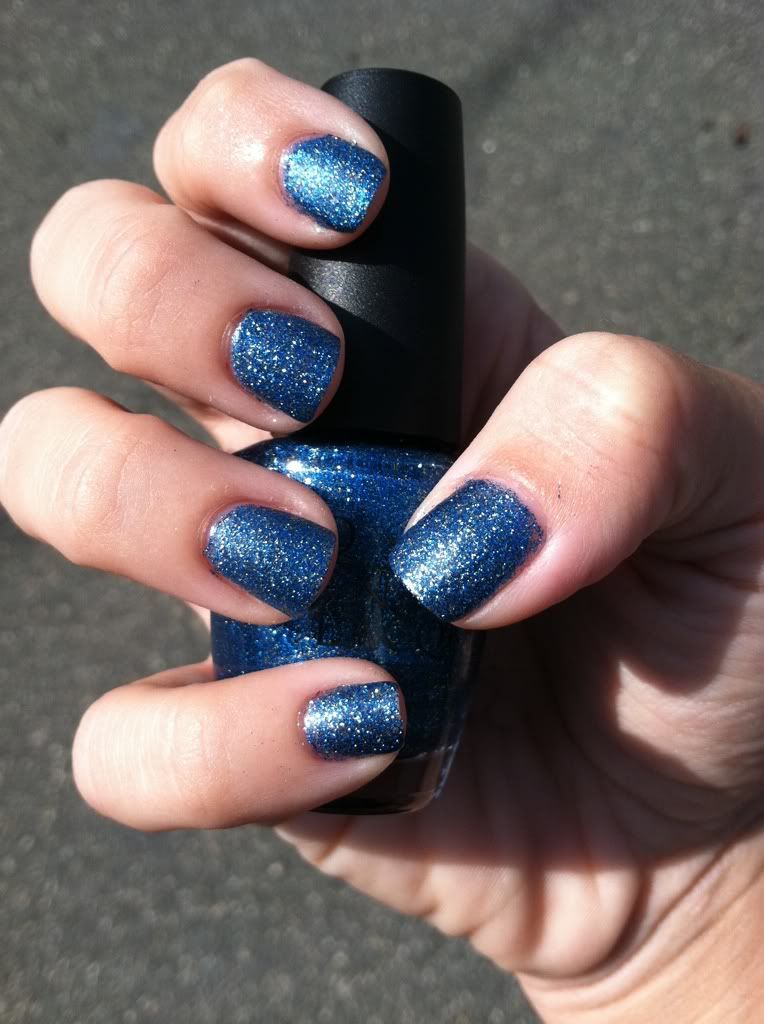 What I Used:
1 coat OPI Nail Envy
2 coats OPI Absolutely Alice
1 coat Gelous
1 coat Essie Matte About You Top Coat
Bottom Line:
I think that matte glitters are my new favorite. What I like about this combination is that the matte top coat somewhat mutes the blue glitter, making the yellow/gold particles pop more. Love love love. Absolutely Alice is fairly hard to find, so I am glad to have gotten my hands on a bottle for only $14. Blog sale addict, I'd say so.
ALSO if you haven't noticed, I have added a new module to the right column at the top- a reader's choice poll! The poll will be up for about a week, and I will feature whichever polish receives the most votes on the following Saturday. These polishes will have something in common, whether it be brand, finish, color, etc. You get the idea. Go take a look and vote for the one you'd like to see the most! Thanks for reading! <3