Quick post today, mainly photos, not much text... in a hurry!! You guys HAVE to see this polish!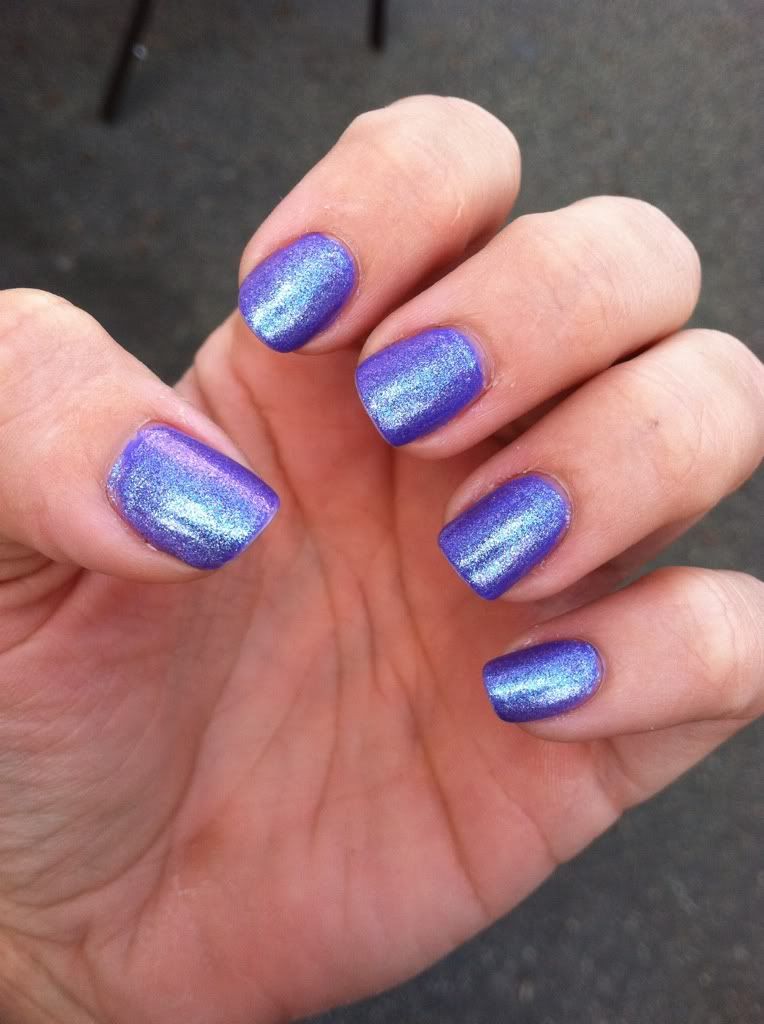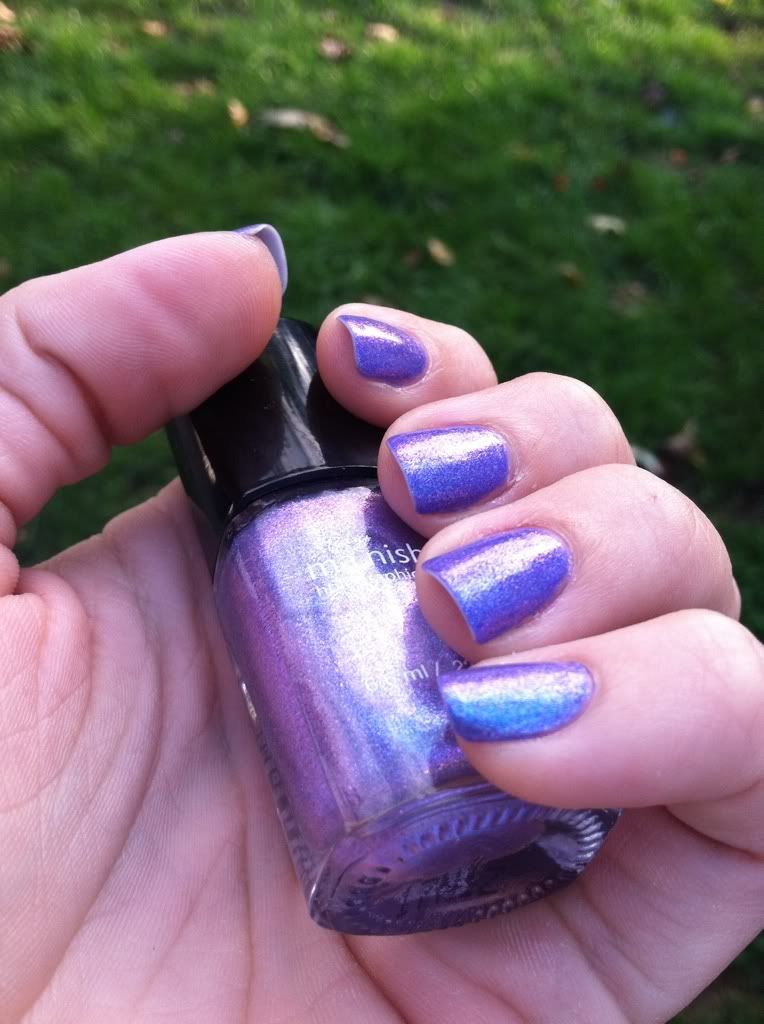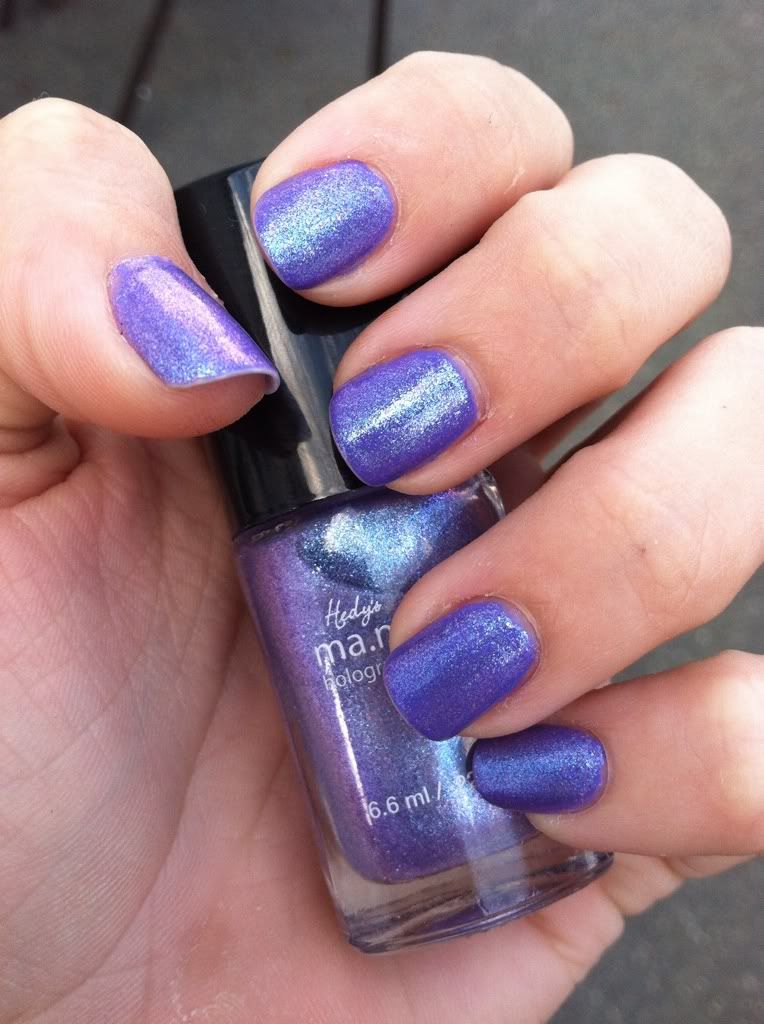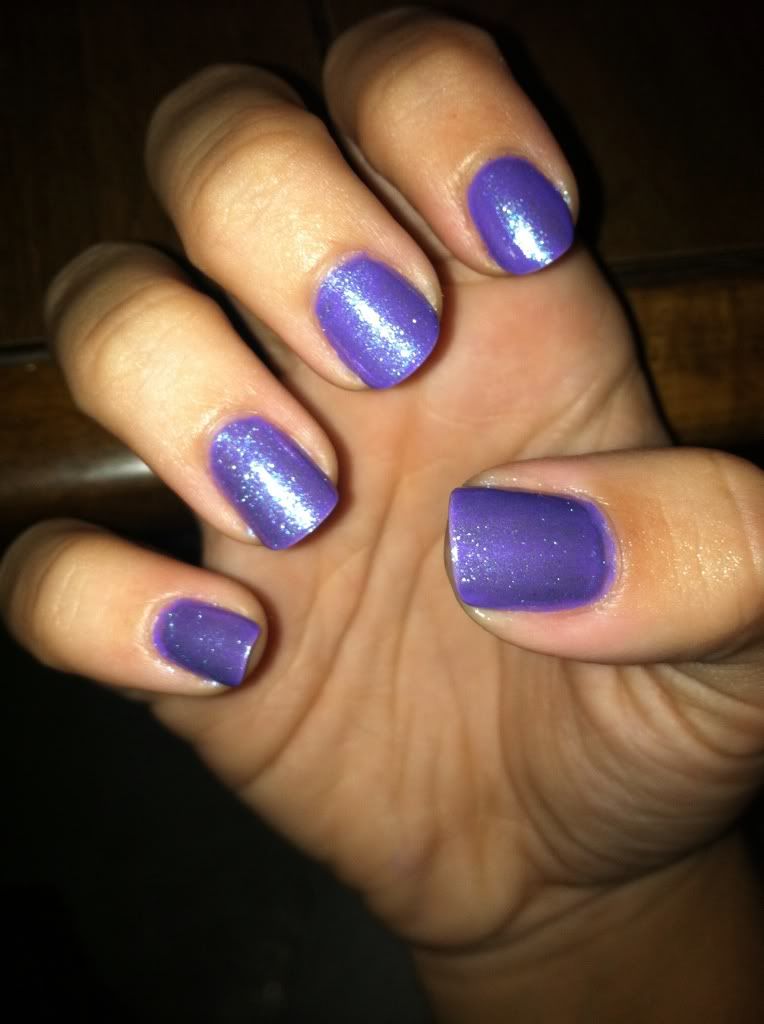 indoors w| flash
What I Used:
1 coat OPI Nail Envy
2 coats Funky Fingers Cheshire
1 coat Hedy's ma.nish.ma Blaster
1 coat Seche Vite Top Coat
Bottom Line:
This is definitely my new favorite mani EVER. I absolutely love it. I can't stop staring at my nails. The Hedy's polish has a purple/blue duochrome effect that is absolutely amazing. I found this polish at my local Rite Aid but haven't seen it anywhere else. Isn't it AWESOME?
If you are interested in this polish, my Rite Aid had it in: purple (shown above), pink, silver, and white. It's gorgeous, and costs $3.99. I would be willing to ship it to you for $6 (if you'd like more than one bottle, I'll adjust shipping accordingly, nothing ridiculous here) within the US and outside of the US will be negotiable. It's one of those tiny, hidden gems that I have absolutely fallen in love with. If you're interested, my email is emily.corriveau@gmail.com.
Have a happy rest of your weekend! <3