I wanted to use something I haven't used before, and this stood out. I got Essie
Cocktail Hour
at my beauty supply store on sale for $2.99. It's got a really pretty shimmer in the bottle.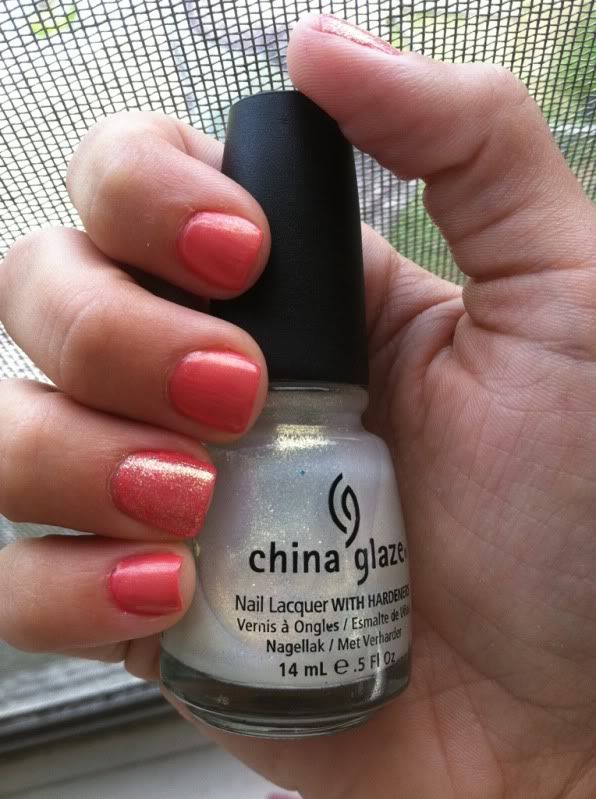 To mix it up a bit, I put ChG White Cap on my index & thumb nails and a thin layer of OPI Our Song over the rest of the nails.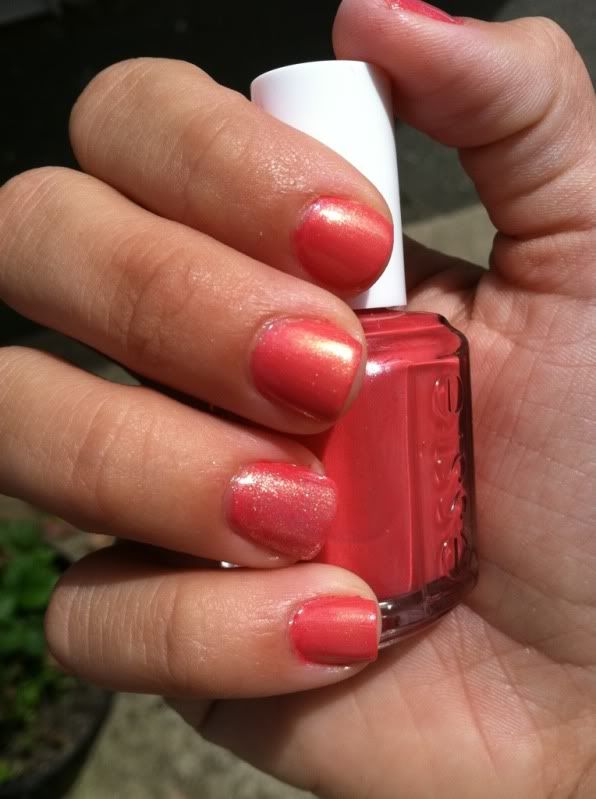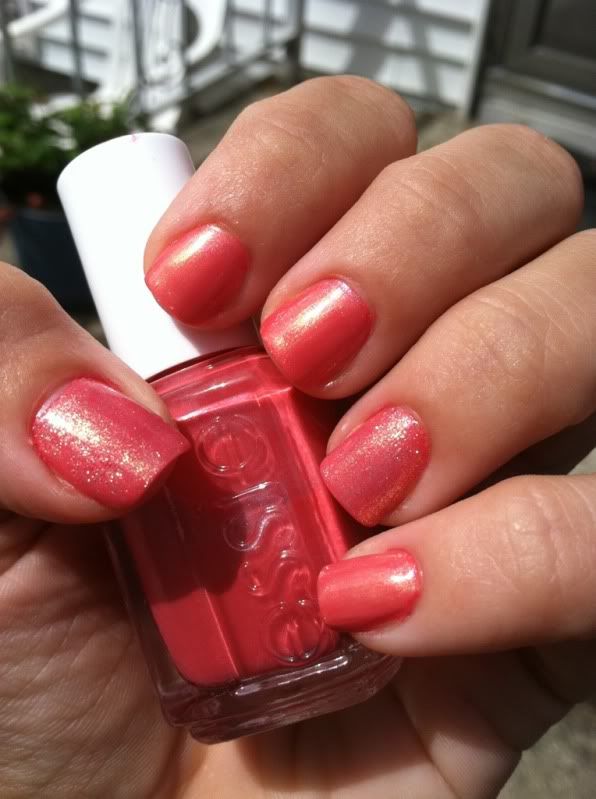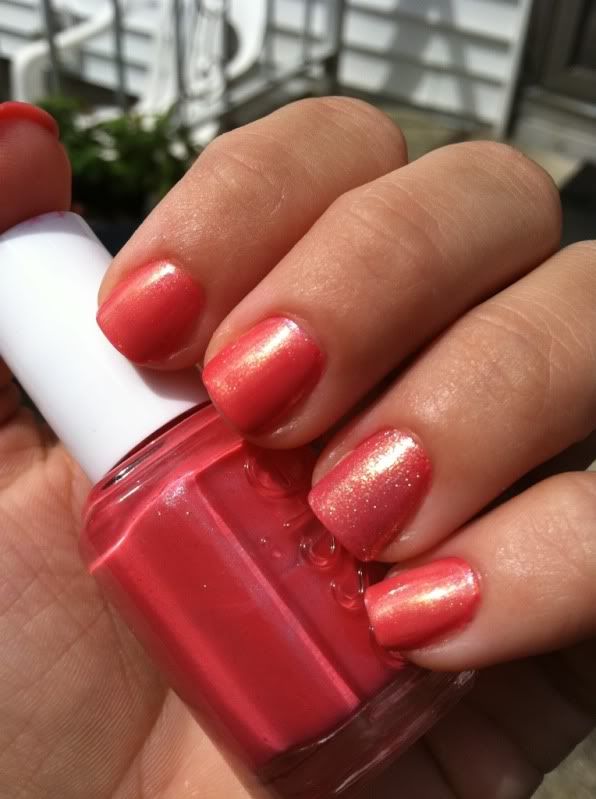 Look at that yummy shimmer! I played tennis for a couple of hours today and I couldn't stop looking at my nails.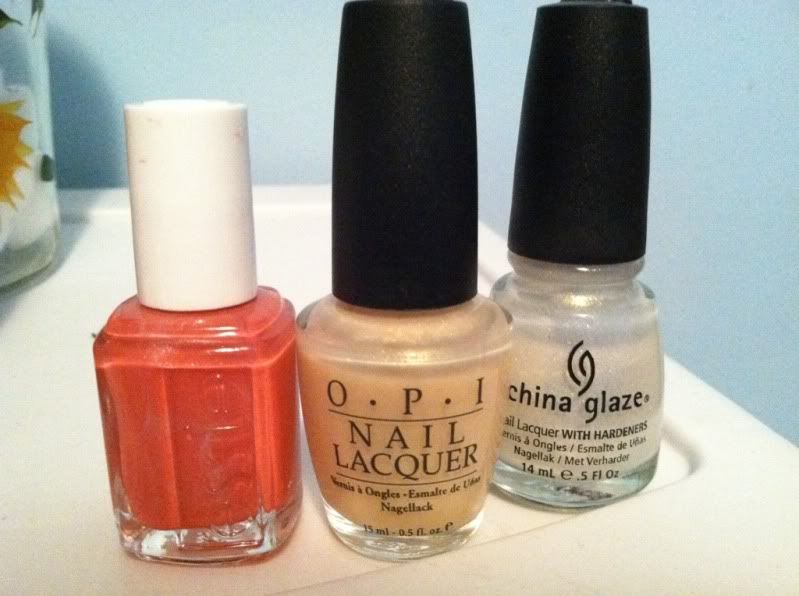 Bottle shots: L->R Cocktail Hour, Our Song, White Cap