Hi everyone! Here's my first Urban Outfitters polish! They had some really pretty colors- I also picked up
Ashtray
, a gunmetal grey with a hint of shimmer. I wanted to try
Hangover
first since it's a bit more summery. I own
nothing
like this polish, which makes me even more excited about it.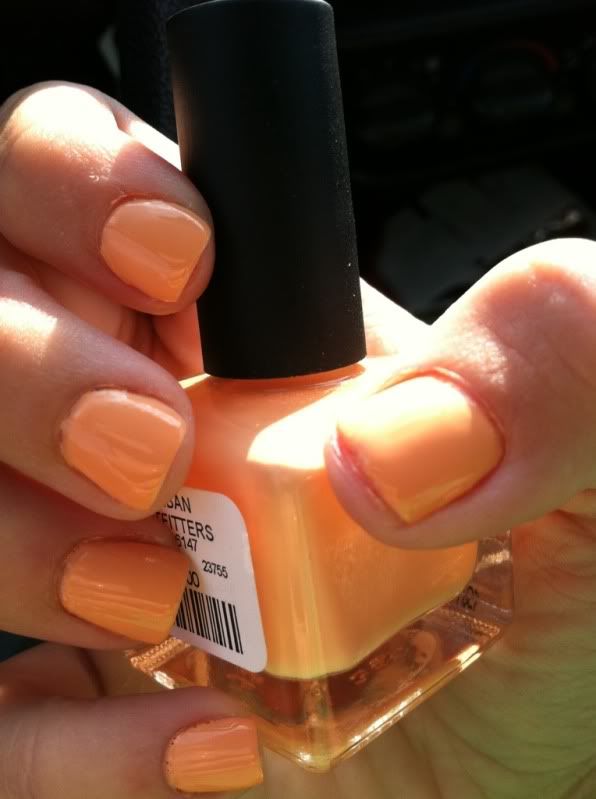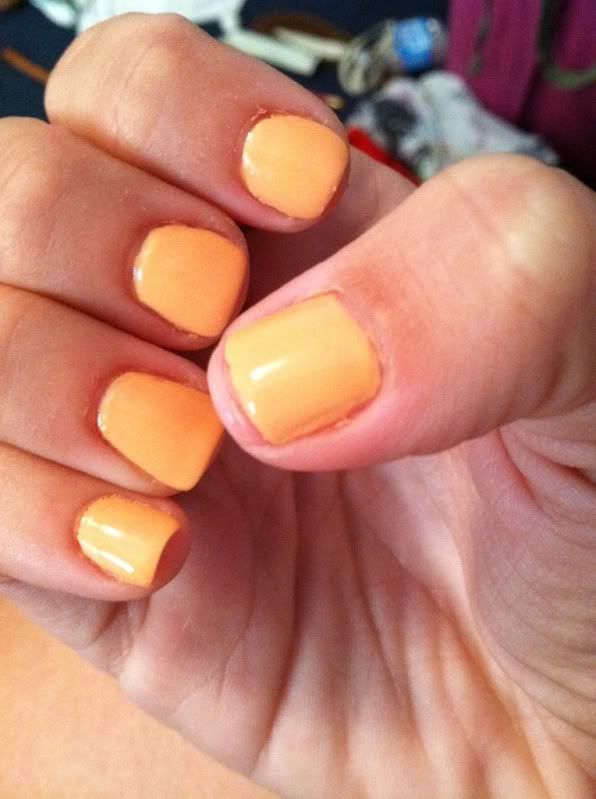 That ONE tiny thumb nail.. keeps breaking more and more. It can't break any further so hopefully it starts to grow now.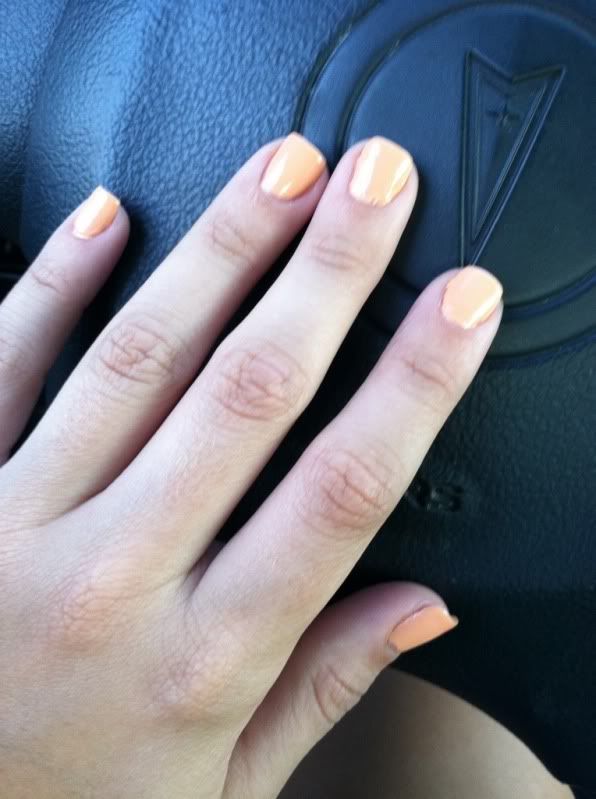 I apologize for the crappy pic quality, but I just had a hard time cleaning up this mani. It took 3 coats to be completely opaque- it looked a little sloppy with 2 so I added another coat. I like the color, though. It grew on me after I left the house, because initially I was pretty nervous about this one.