Hi ladies!! Here's a non-nails post (don't worry- the mani pics will come later after I get some cleaning done). First, check out this AWESOME giveaway I won!! To celebrate her one year "blogiversary,"
Kayla Shevonne
offered a giveaway featuring two
Deborah Lippmann
polishes,
Naked
and
Glitter In The Air
. These are my first Deborah Lippmann polishes- needless to say, I'm excited! Thank you again Kayla! :-)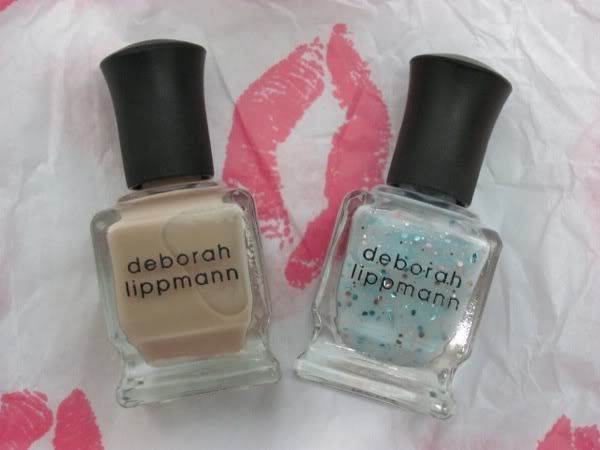 In other news.. I decided to create a Facebook page to extend my love of polish on there! It'll be an easier way to share with all of you different giveaways, blogs I love, etc.- an easier way to network (quickly), I think.
Here it is!!
ALSO-I reached
75 followers
today! A giveaway is definitely in the works, too. I just want to make it completely
awesome
so I'm starting to get things together now. :-)