So.. I found an ad on Craigslist for 25+ polishes for $30. I couldn't pass that up! I'm worried some are fakes, but most look real. Here is what I scored.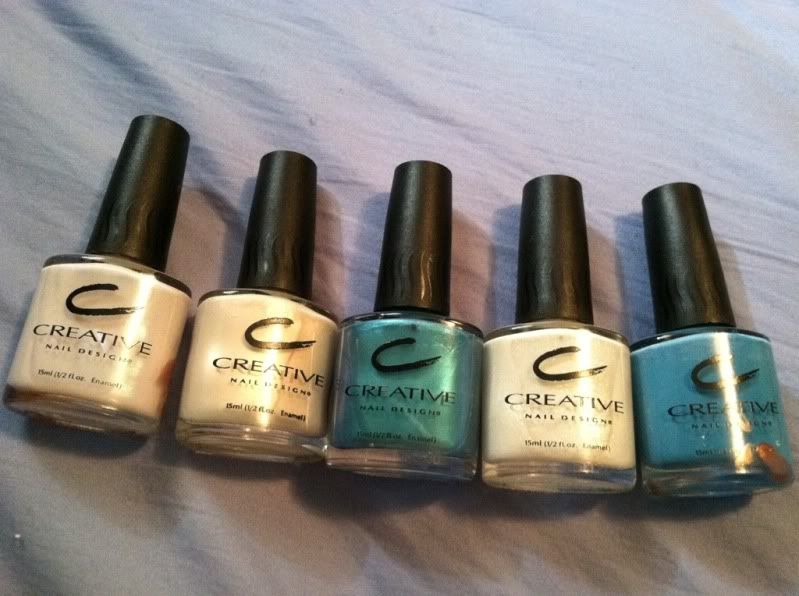 I don't own any of this brand. I think these are older bottles, but I still like what I see so far.
L->R Milky Way, Moonlight & Roses, Hotski To Tchotchke, Silicone Smile, Hot Pop Blue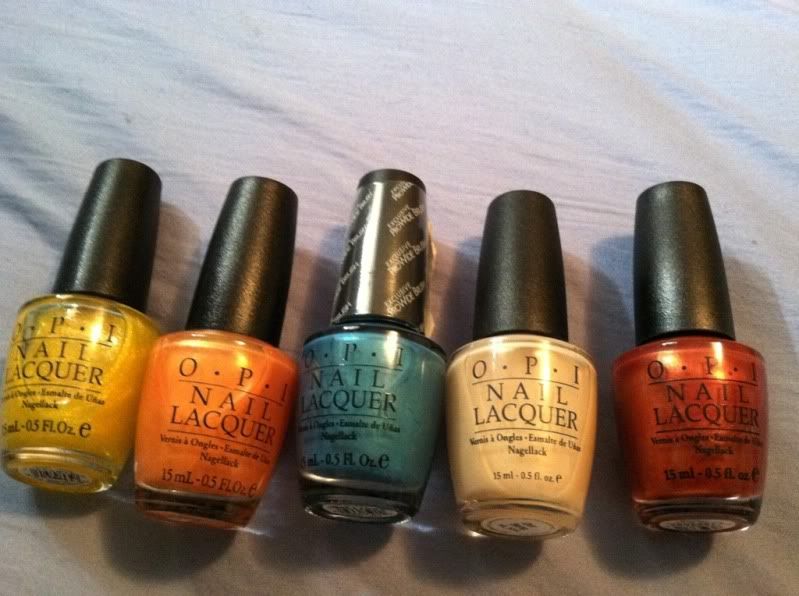 L->R That's All Bright With Me, Totally Tangerine, Teal The Cows Come Home, Our Song, Lighten Up You're Two Pence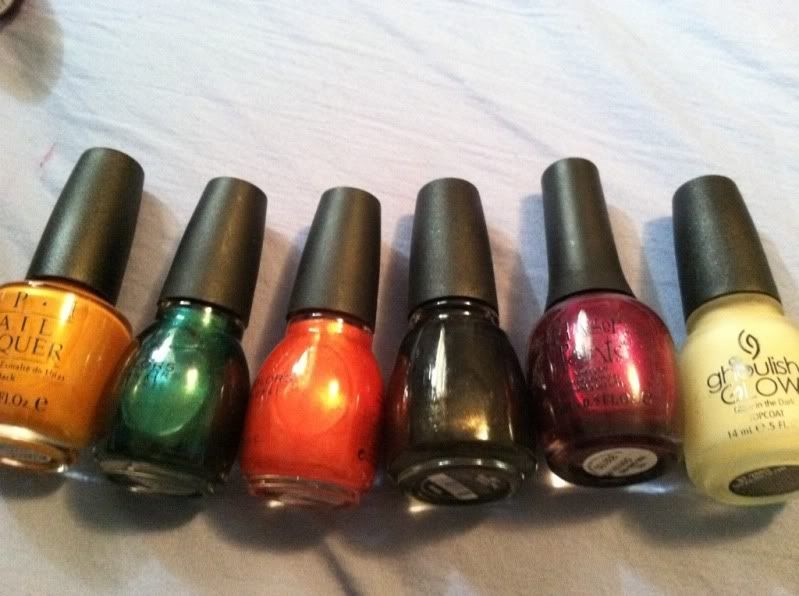 L->R OPI Tangerini Bikini, Sinful Colors San Francisco, Sinful Colors Courtney Orange, China Glaze Wagon Trail, Fingerpaints Yes You Can-vas, China Glaze Ghoulish Glow Top Coat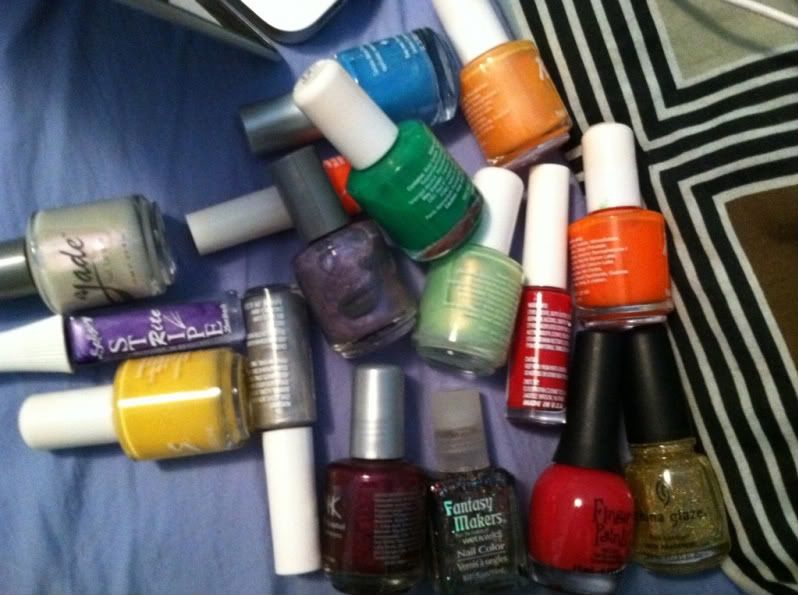 Here's a bunch of random brands. Check out that old school Wet N Wild Fantasy Makers sparkle! So cool. Then in the bottom right there's Fingerpaints Painter's Passion and China Glaze Golden Enchantment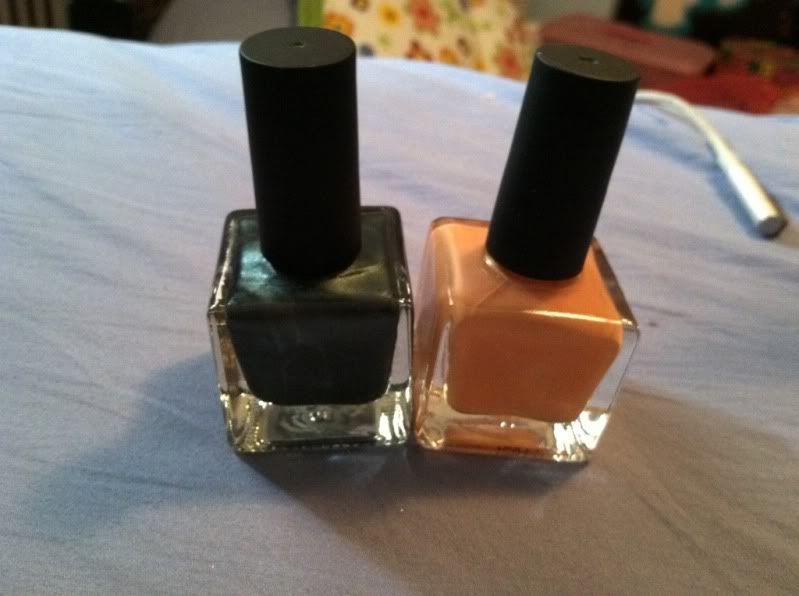 After
Olivia
raved about Urban Outfitters polishes, I couldn't help but pick up Ashtray and Hangover.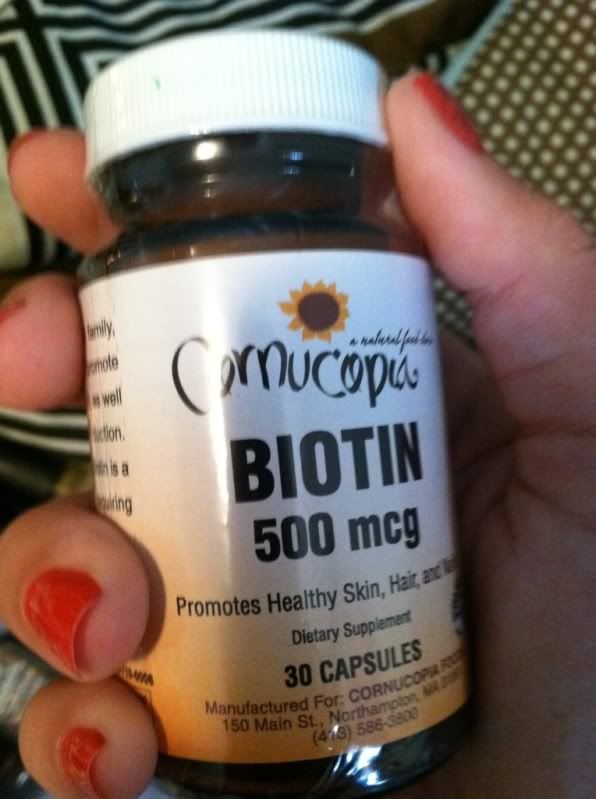 I also got some Biotin!
Can you tell it was payday? LOL. Major no-buy in the works after these purchases. What I spent for all of this in total?
$43
! I guess that's really not that bad. Oh, also check out these bad boys: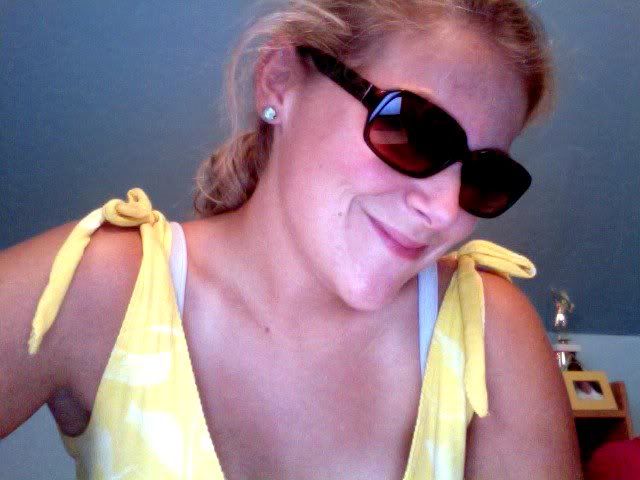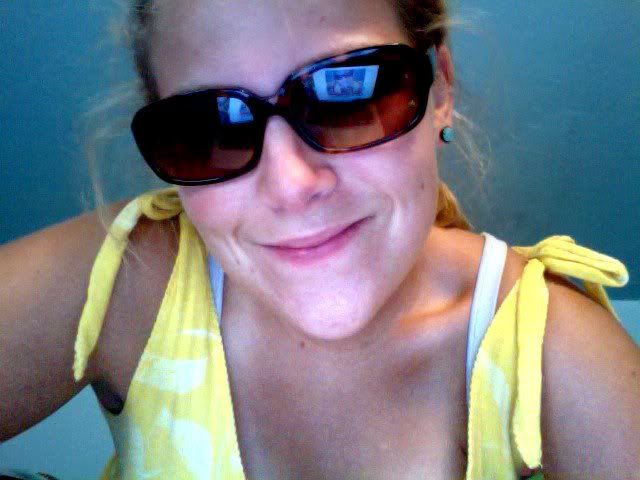 I had an eye appointment and got new contacts. As I don't need prescription glasses since I just got some last year, the lady at the desk suggested using the spare $130 to put towards a pair of designer sunglasses, which I didn't now I could do. I picked out these
Coach
sunglasses, $168, but I only paid $31 out of my pocket. SO awesome- great deal! Great deals all around today. :-)