Hi girls! I have a gorgeous polish to show you today. It's from the 2008 India collection- this polish has a creamy, heavenly formula that I love. It applied so nicely, and proves why I love OPI so much.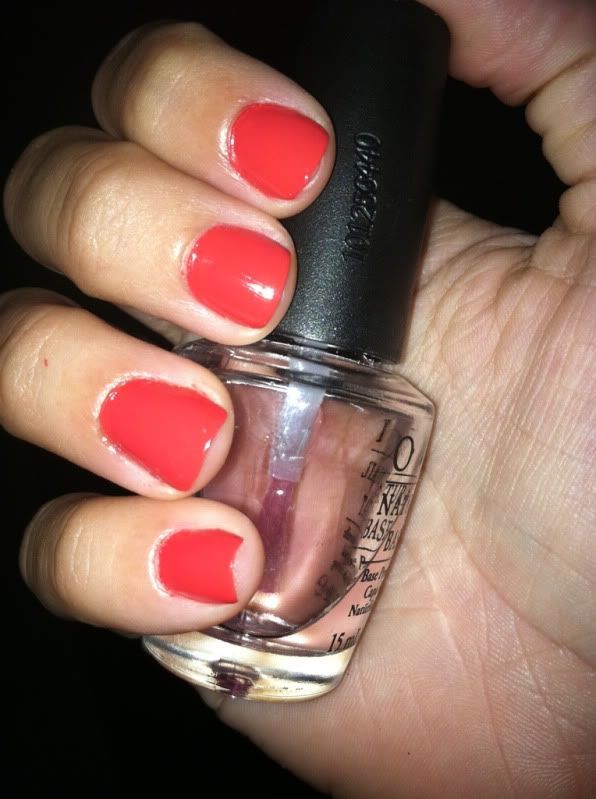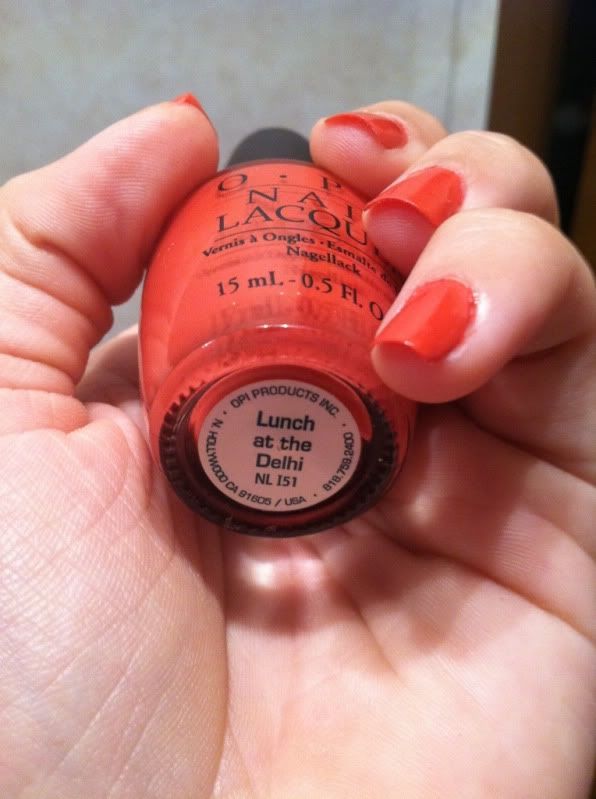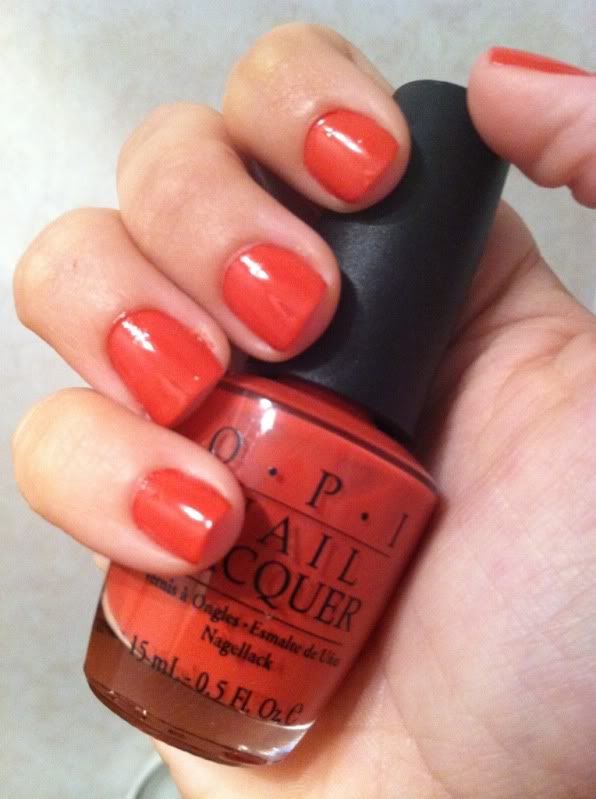 I don't know if you all can tell, but I re-shaped my nails a bit. I googled how to file your nails more square (I am
not
a fan of rounded nails) and came out with a successful shape.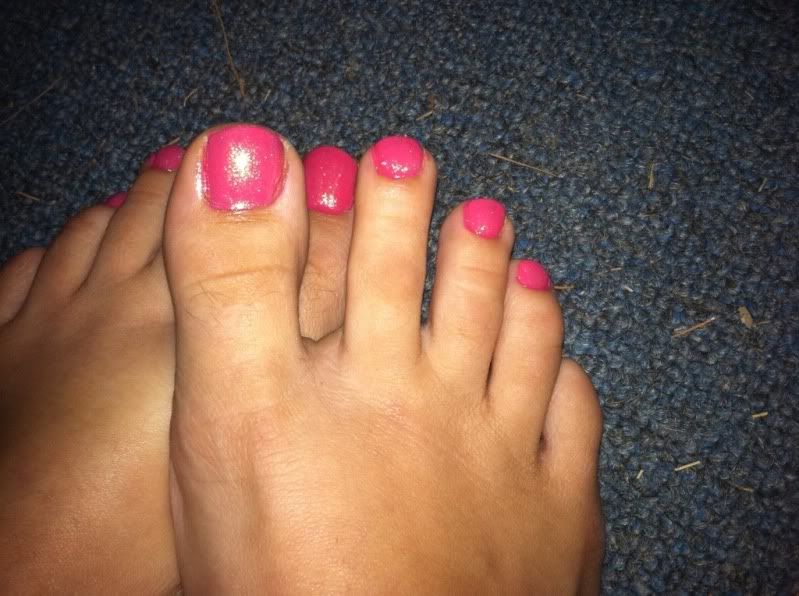 And here are my
Pink Toes 4 Breast Cancer
, a Facebook event happening tomorrow!! This is two coats of OPI Strawberry Margarita and one light swipe of China Glaze White Cap.