Hey all! :-) My mom picked me up two Sinful Colors today, nice surprise to come home to, as they are my first taste of the brand! :-) She got me
Aqua
and
Glass Pink
, two
really
different colors. My mom always keeps her eye out for polishes that are really unique; something that I don't already have in my collection.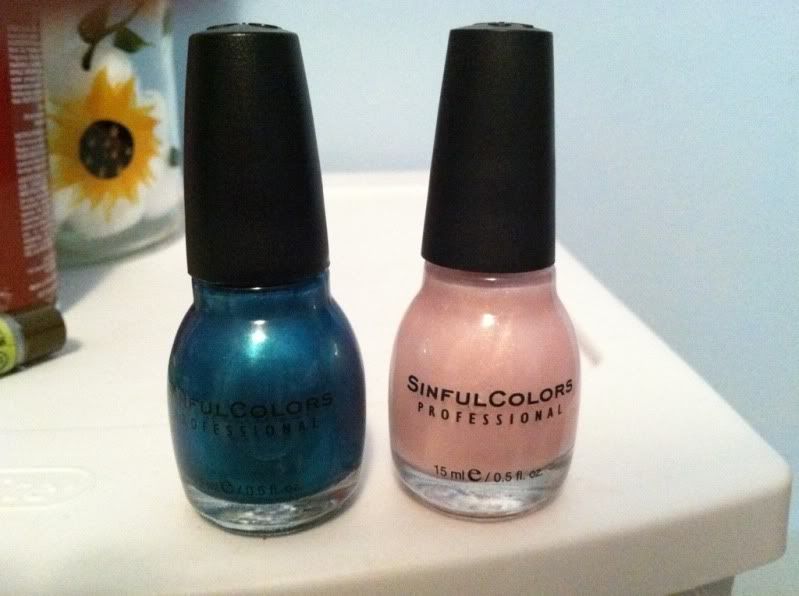 Aqua + Glass Pink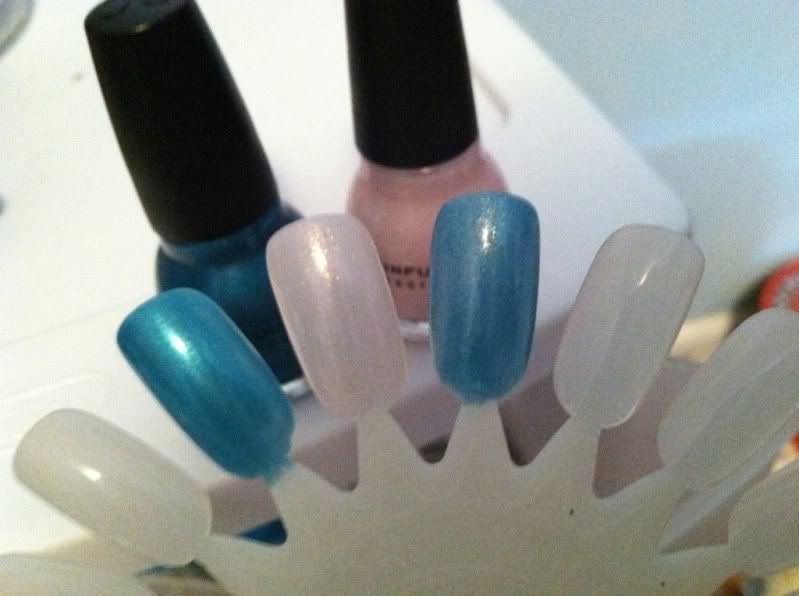 L->R Aqua, 2 coats of Glass Pink, Aqua with Glass Pink over it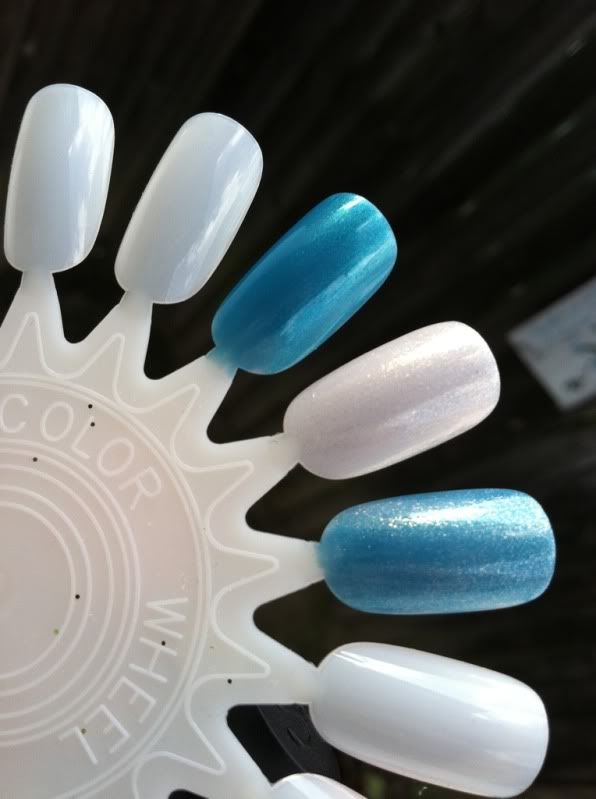 same as above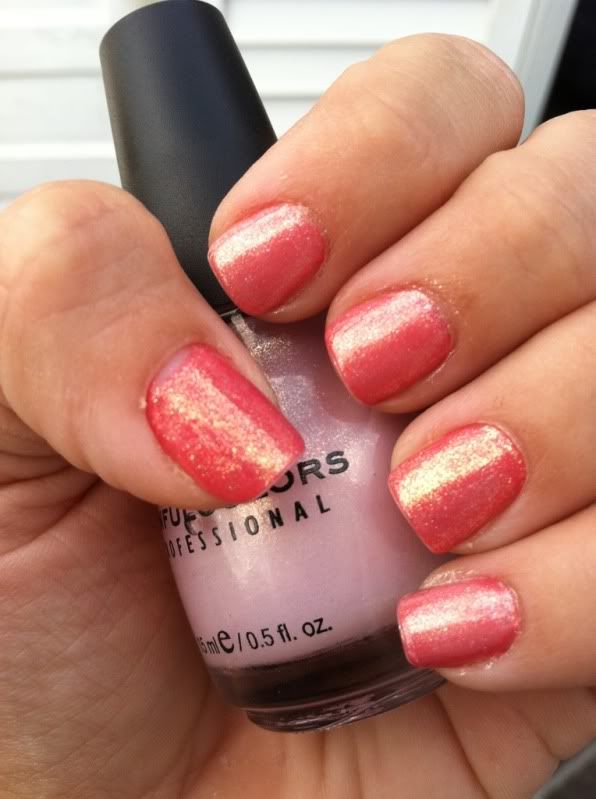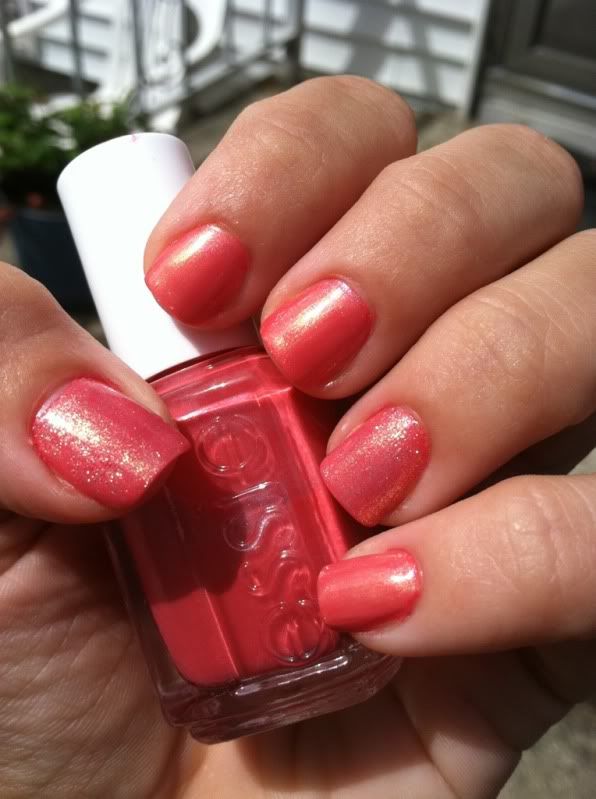 I couldn't help but top my current mani with this gorgeous glassy sparkle!! The top pic shows White Cap (previous mani) on my thumb + ring fingers. The other three have glass pink over yesterday's mani, which is shown in the bottom pic.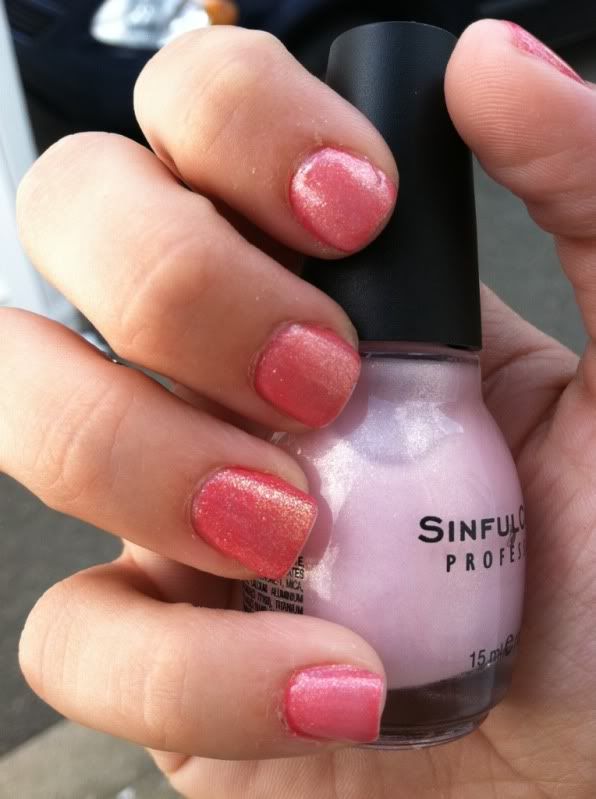 I like what I see of Sinful Colors so far! And at $1.99, how can you beat it?