Happy Friday! I work weekends so it doesn't matter to me but I'm sure you all are excited for the weekend! I've had a really (mentally) long few days with a lot of decisions being thrown my way. I'm trying to make the best out of it, though.
Last night I got together with my old best friend to do our nails. Growing up I was always so jealous of her because she has naturally long, quick growing, strong nails. It's safe to say we both share a passion for polish. I decided to try out my fairly new bottle of OPI
Teal The Cows Come Home
paired with my friend's Sally Hansen
Antiqued Gold
. This polish changed my opinion on crackle- I love this brand so much more than the black OPI shatter I have!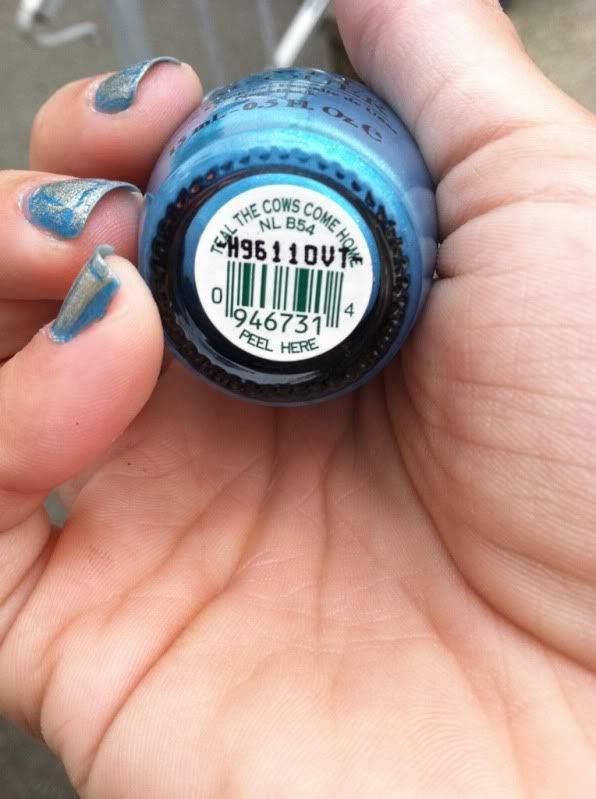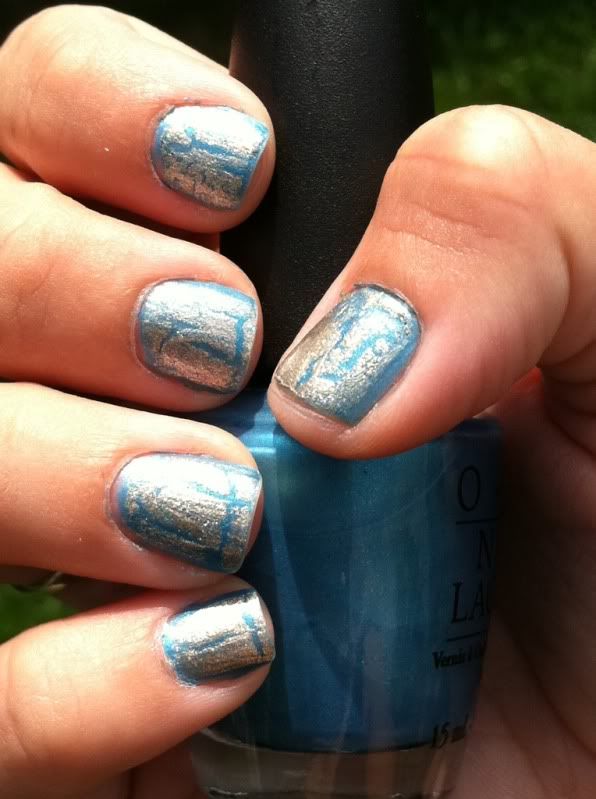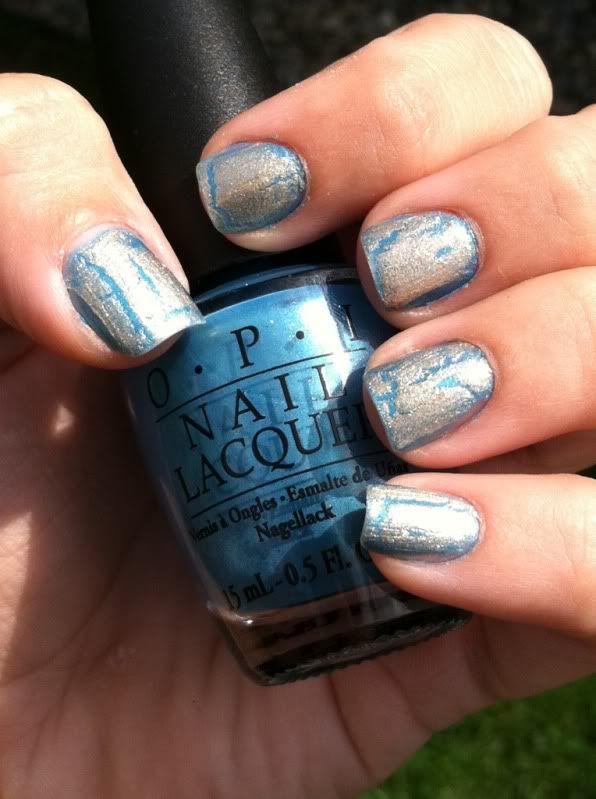 These pics were taken in direct sunlight. :-)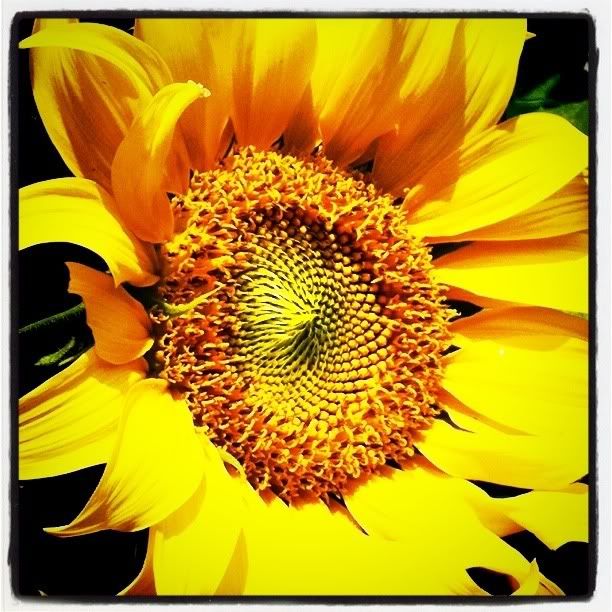 I'll leave you all with this gorgeous pic :) When I went in my backyard to photograph my mani, I found this lone sunflower in my garden- it's the only one of the seeds I planted to grow so far. Sooo gorgeous. Made my day.