Happy fourth of July, ladies !!! :-) As an American it's an exciting day, I guess everyone feels a little Patriotic today, haha.
Here are some details on my nails!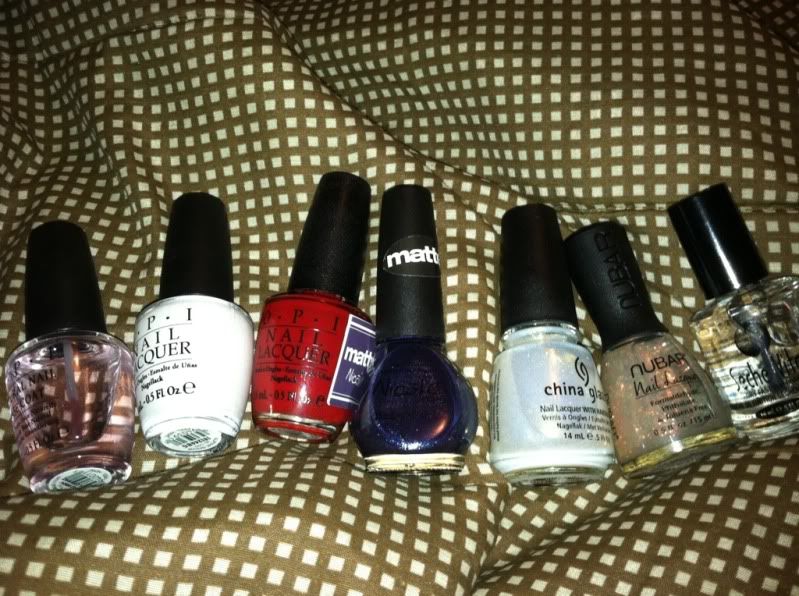 Base Coat: OPI Natural Nail
Red: OPI O'Hare And Nails Look Great!
White: OPI Alpine Snow
Blue: Nicole by OPI No Limits
Accent Nail: China Glaze White Cap
Over all nails: Nubar 2010
Top Coat: Seche Vite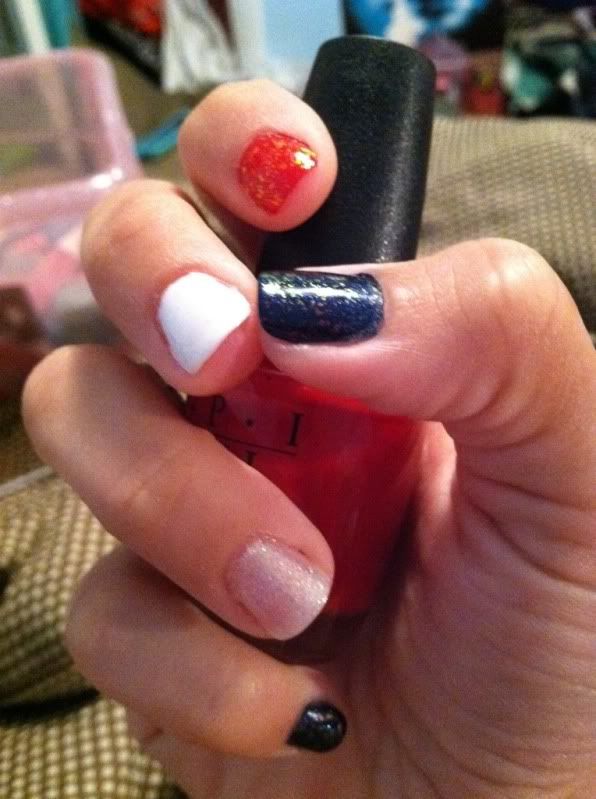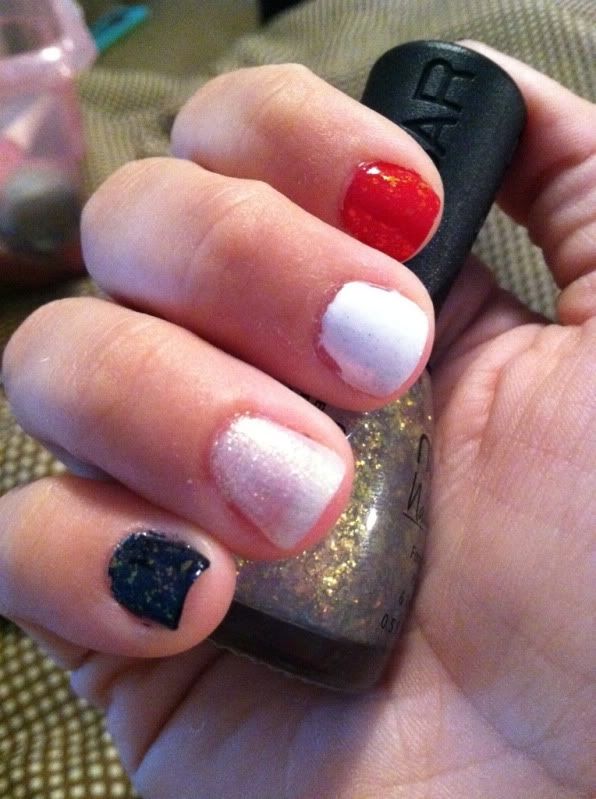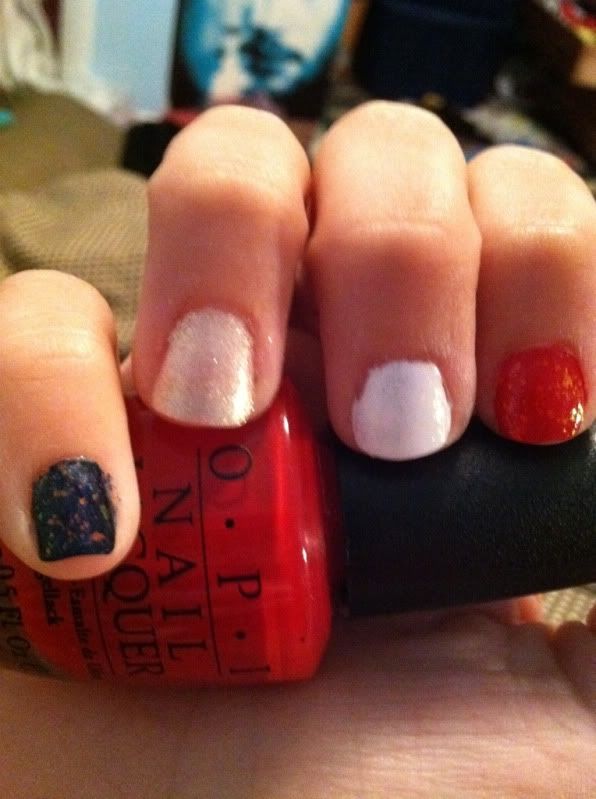 Yay!! Happy with this, especially considering I stayed up super late to do it (I have to be up at 5AM for work, BOO!). Ah well, never no time for my precious nails, which, by the way, are looking quite long and nicely shaped. :-) Enough for me.. off to bed. But first--
Question Of The Day
Gonna start this up for each time I blog so I can get some of your girls' opinions on things! I'll feature my favorite answer/s in my next post!! I realized today that I have
no
yellows
in my collection! =O Which yellow/s do you girls recommend?