Hello everyone! I had a pretty productive day today! I worked 7 hours this morning, and came home and cleaned my room. Seriously, the only motivation to clean my room was for this addition: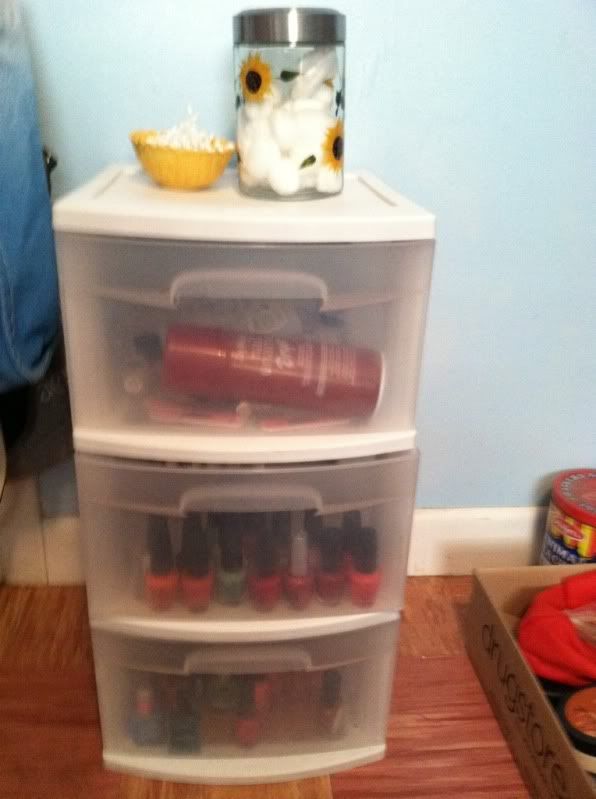 Now, my nail collection is still miniature compared to the majority of all of you, so this modest plastic cart does the job for now. I'm actually excited about the setup- before I just had them in a pink plastic container. I organized the three drawers as follows, from top to bottom: nail supplies like top coats, base coats, nail files/clippers, polish remover, then the second drawer is my favorites: OPI & Essie. Bottom drawer is drugstore, there's an American Apparel, my China Glazes and Finger Paints, and some others. Super excited to have this newfound availability, rather than merely digging through a plastic bin haha.
Today's polish is a pink/red/orange? by OPI. It's pretty gorgeous. Check out this next pic. My iPhone was totally loving me and agreeing tonight!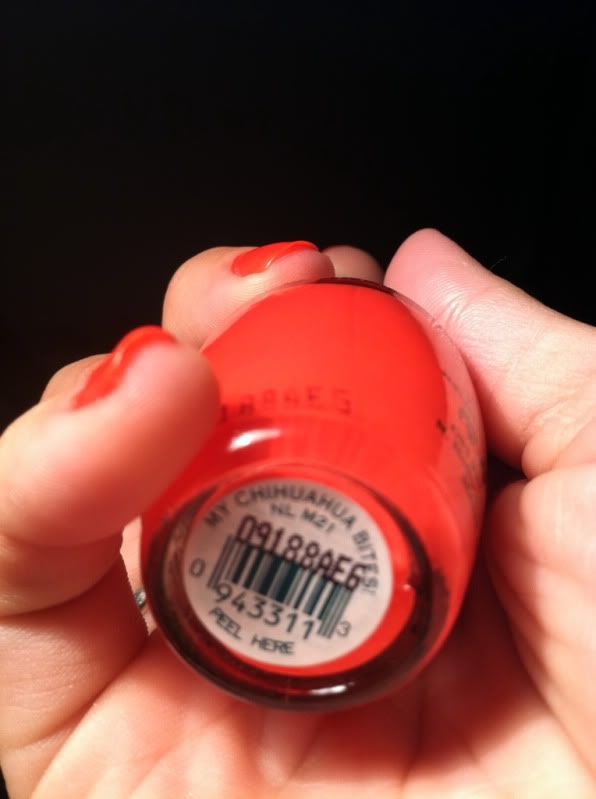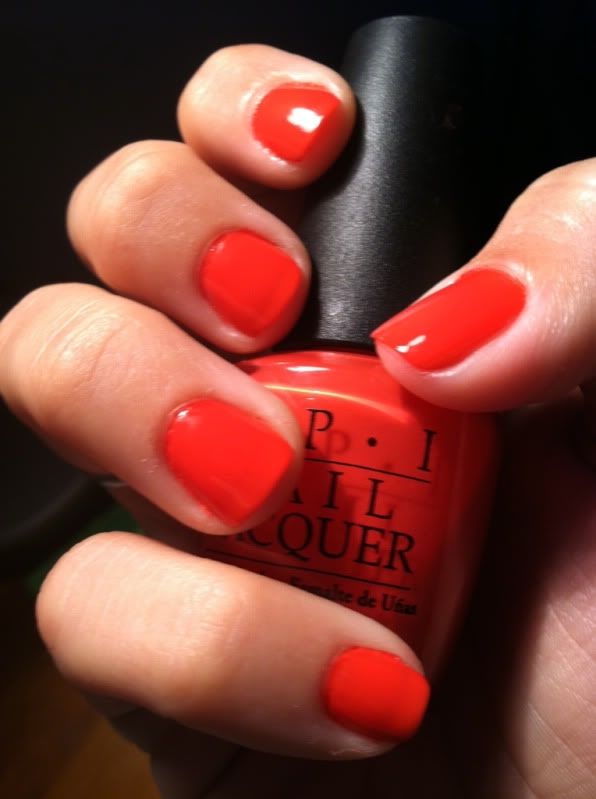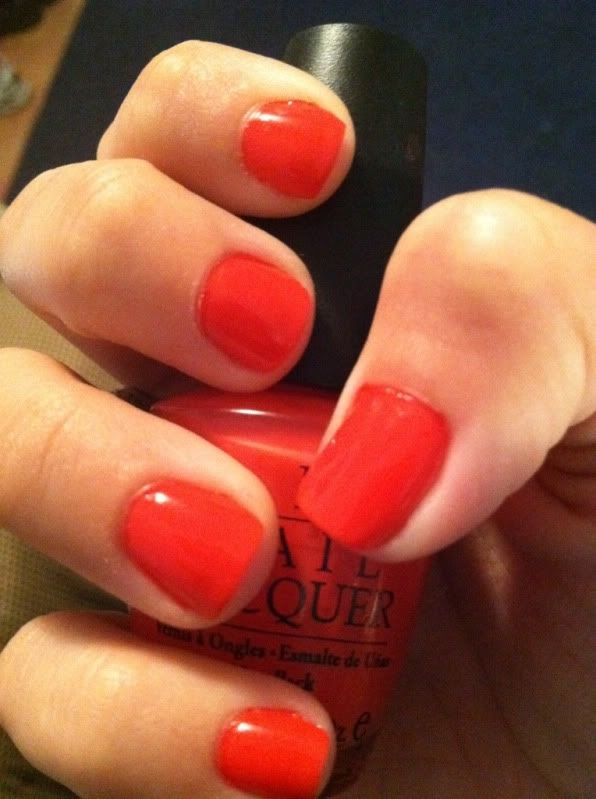 The first three pictures were taken directly in artificial light and the last was taken
not
directly in the light. Alright. Off to bed. Another 5am wakeup call tomorrow. YUCK.
I almost forgot- thank you girls for answering yesterday's
QOTD
. Still gotta find my perfect yellow.
Question Of The Day
Have any of you girls tried Chanel polish? What do you think about the $24 price tag? Is it worth it? If you've tried it, which are your favorites??