Hello polished pretties!! :-) Happy Pink Wednesday! Because yesterday night's manicure (OPI My Chihuahua Bites) was still nearly perfect (ONE little chip from work), I decided to just layer another color over it. I chose OPI's
DS Reflection
, one I haven't really used. I guess it's just boring to me. I mean, it's pretty, but it isn't one of my WOW colors.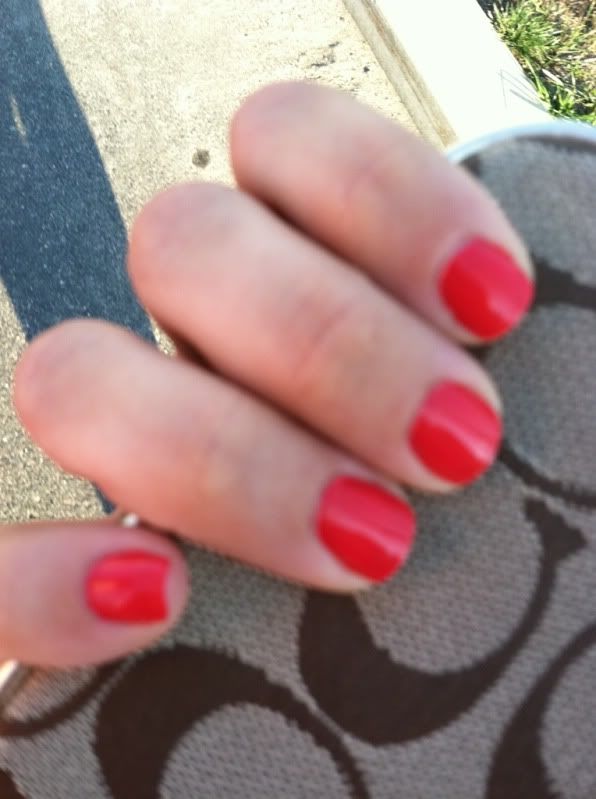 This is My Chihuahua Bites alone. The reason I love OPI is because it can withstand a long morning of working at Panera and stay gorgeous throughout. The color definitely looks more red in the pictures from last night than it does in real life, so I wanted to show you an outdoor shot, even though it's blurry.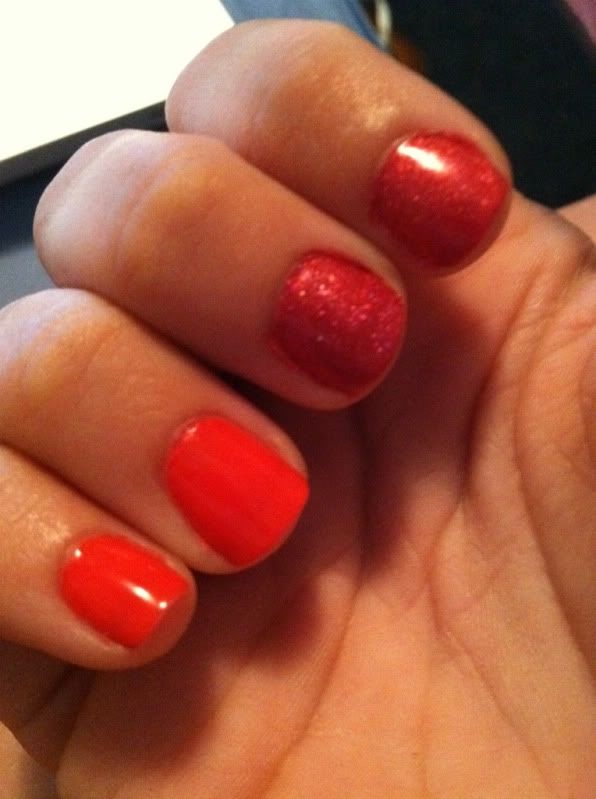 Quick comparison, just My Chihuahua Bites on the first two, and the last two are with 1 coat of DS Reflection over it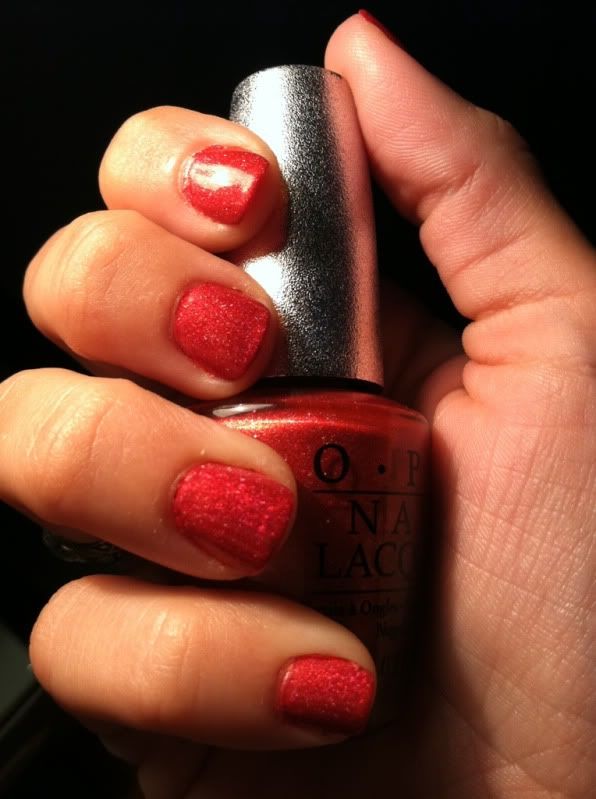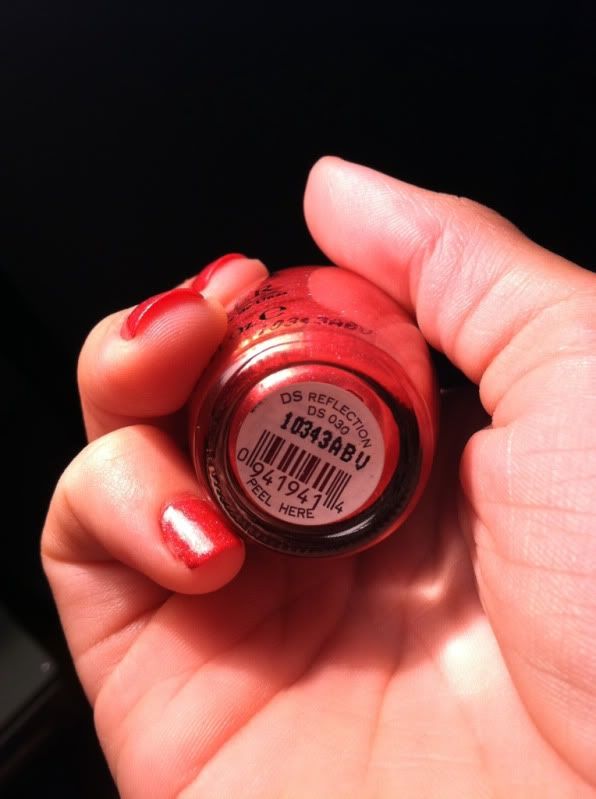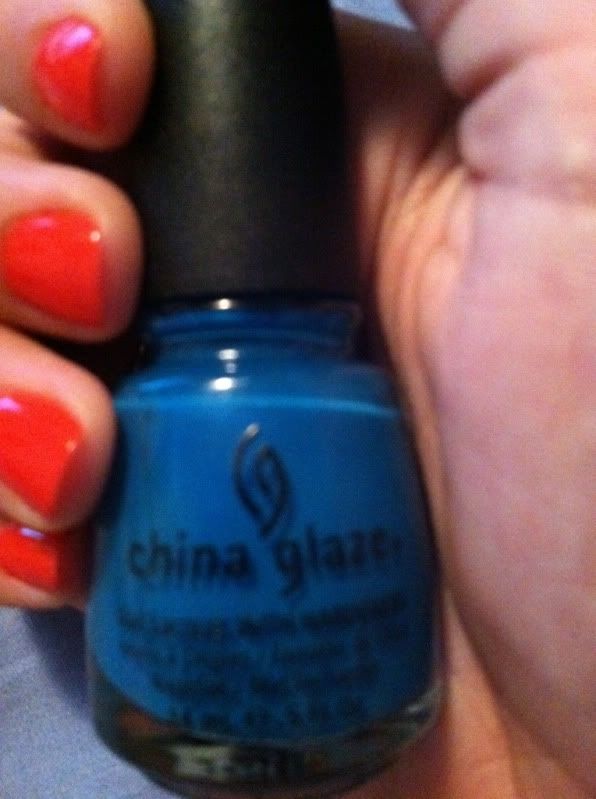 I also picked up CG's Shower Together today, along with some nail wheels and some cute nail stickers! Gonna start some nail wheels of main colors (one for red, one for blues, one for corals) so I can begin comparing/contrasting and organizing a bit more.
Question Of The Day
(well, night!)
Here's a simple one:
CHINA GLAZE
or
OPI
?
Why?