Hello everyone! :) Happy Thursday. I can't believe I'm still up- I was up at 5am this (well, yesterday) morning for work so I've been up almost 21 hours lol. I just did an awesome manicure I can't wait to share with you! It's my first
Cult Nails
polish,
Let Me Fly
. I've been eying this one color from the brand for the longest time, going back and forth with myself whether I should spend the $10+shipping for it. When the brand had a sale this weekend, the polish was only $7.40 and I was
so
excited to snag it before the color sold out!!! Probably one of my best polish purchases to date. The color is gorgeous. See for yourself!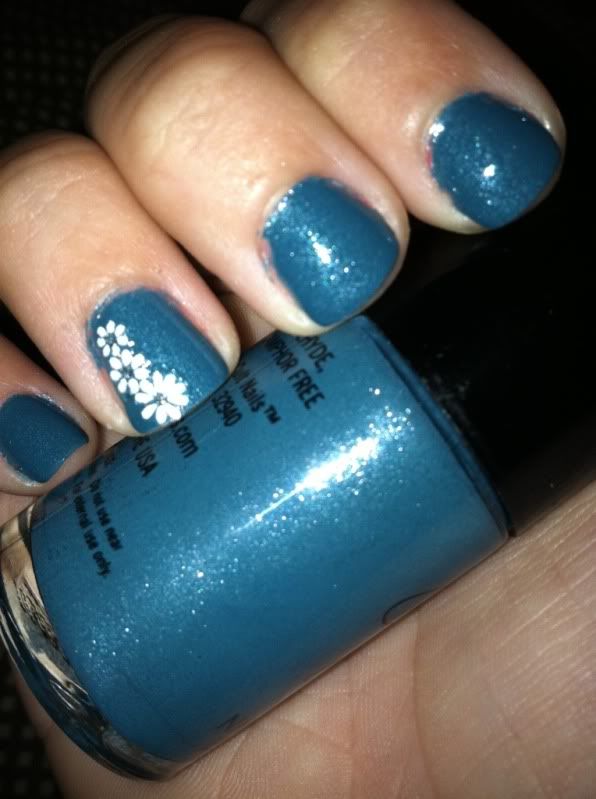 Taken with flash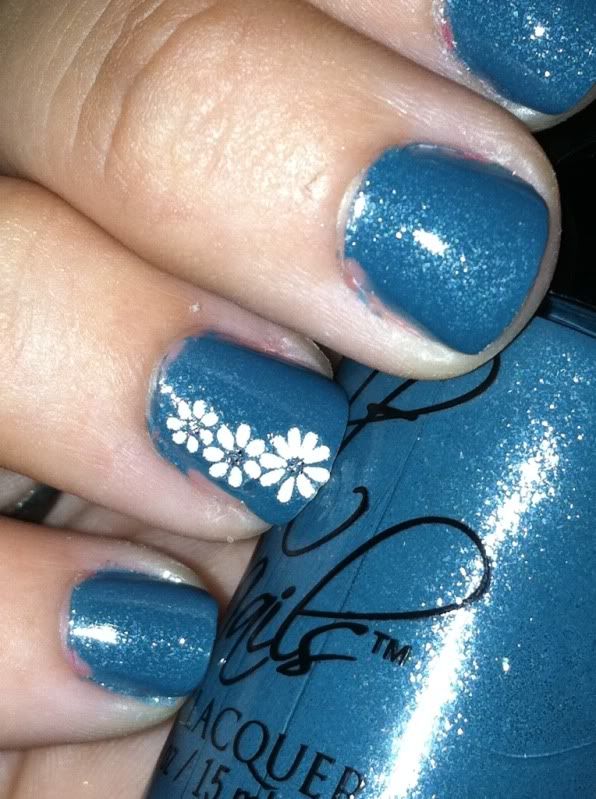 Taken with flash again- which I don't usually do, but the color came out better this way. Here's a close-up of the cute little flower decal from Sally's!
No flash
No flash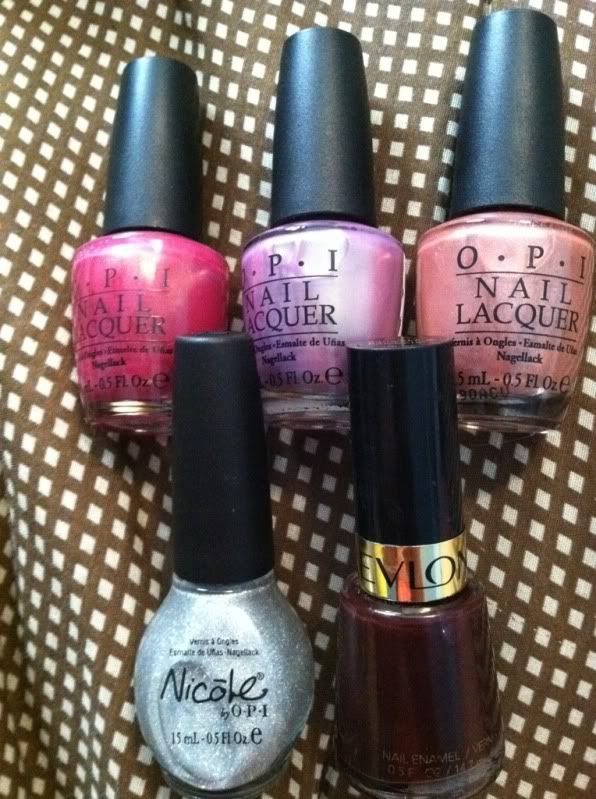 And today's haul-
on top from l->r Señorita Rose-alita, Significant Other Color, and Cozu-melted In The Sun
bottom Imagine If..., Bewitching Bordeaux
Last but
CERTAINLY
not least.. I just want to mention
Caylee Anthony
for a minute. Ugh, this whole situation just makes me so sad. I hate that Caylee won't get her justice.. she was just murdered, and that's it. I still can't fathom someone EVER murdering anyone, most
especially
an innocent, beautiful baby girl. UGH. Sick people. Hopefully karma will come around and bite that Casey Anthony hard in the ass.
And, that is all. Good night! Thank you for the continued comments and followers!! :-)