I wanted to start sorting out my colors so I chose to do my blues/greens first. So, I numbered one of my nail wheels from 1-18. Then I arranged my greens/blues in what I thought to be a good range of color: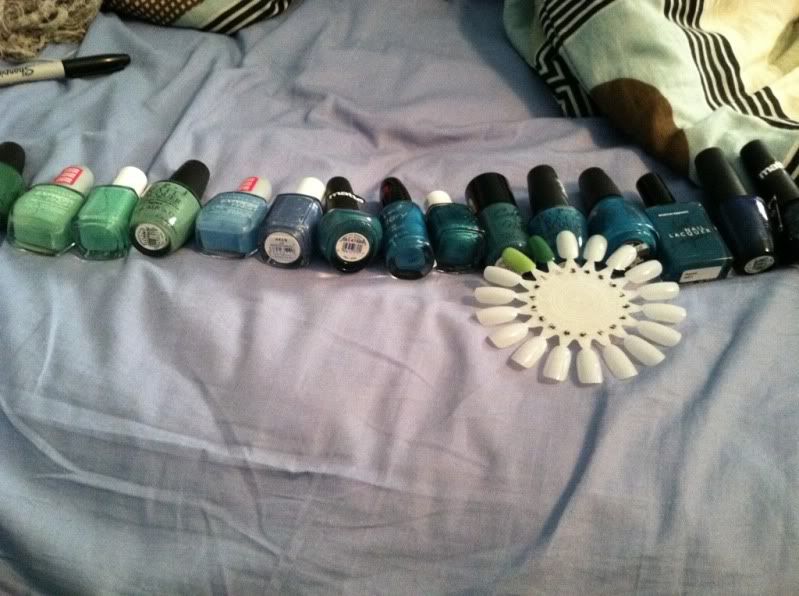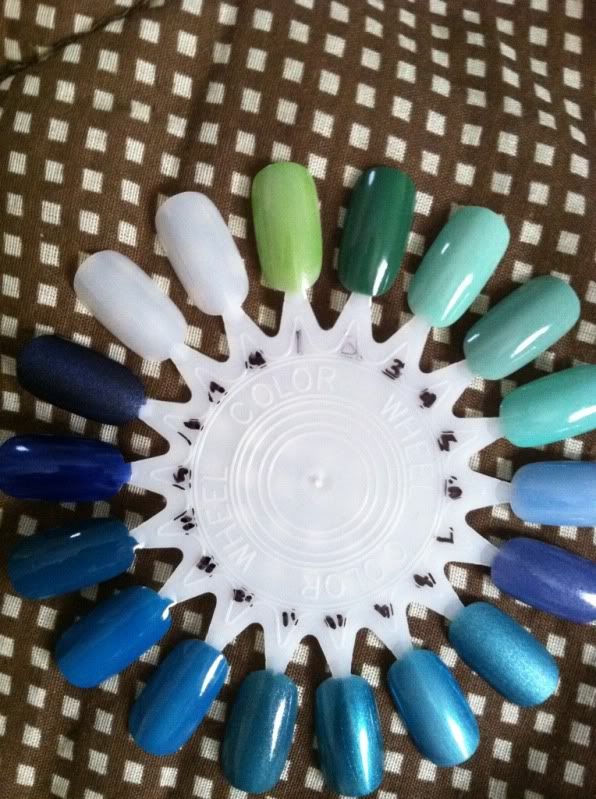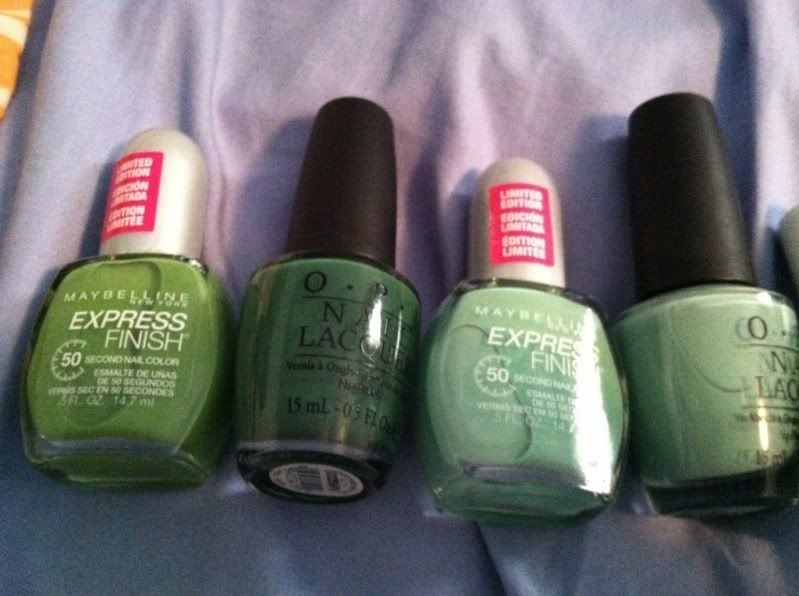 1. Maybelline Express Finish La La Lime
2. OPI Don't Mess With OPI
3. Maybelline Express Finish Minty
4. OPI Mermaid's Tears
5. Essie Turquoise & Caicos
6. Maybelline Express Finish Pie In The Sky
7. Essie Smooth Sailing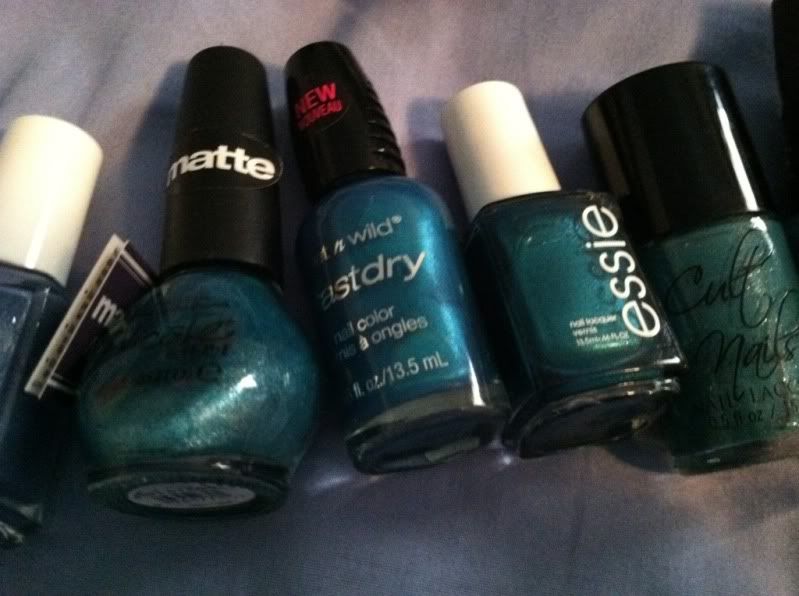 8. Nicole By OPI Respect The World
9. Wet N Wild Teal Or No Teal
10. Essie Trophy Wife
11. Cult Nails Let Me Fly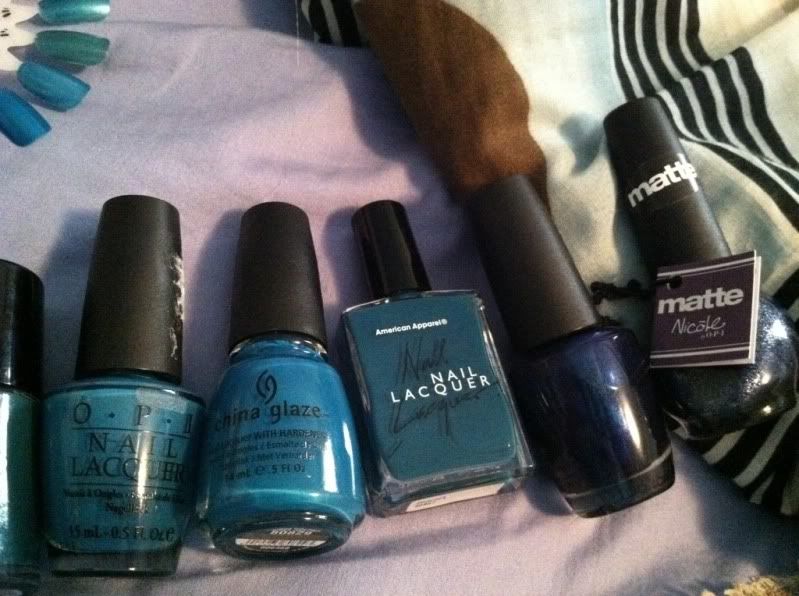 12. OPI Suzi Says Feng Shui
13. China Glaze Shower Together
14. American Apparel Peacock
15. OPI Yoga-ta Get This Blue
16. Nicole By OPI No Limits
17 of this wheel will be painted with OPI's Russian Navy which is lent out to a co-worker right now. I honestly love all of these polishes so much!