I looove this mani! It came out great. Strawberry Fields applied so well, I used 2 coats. The Nubar didn't show up as flake-y as I'd have liked it to, but I did use two coats so maybe it'll show up when I'm in the sun and not in my dark, dreary room?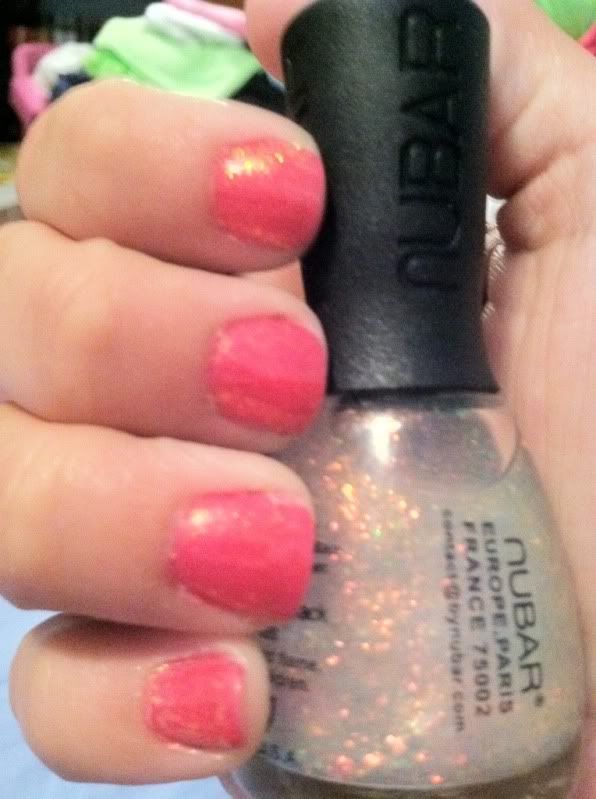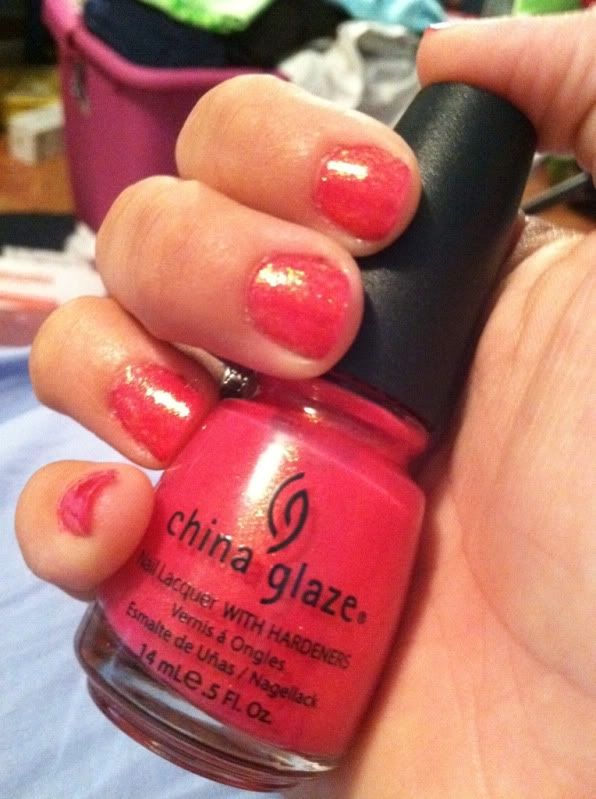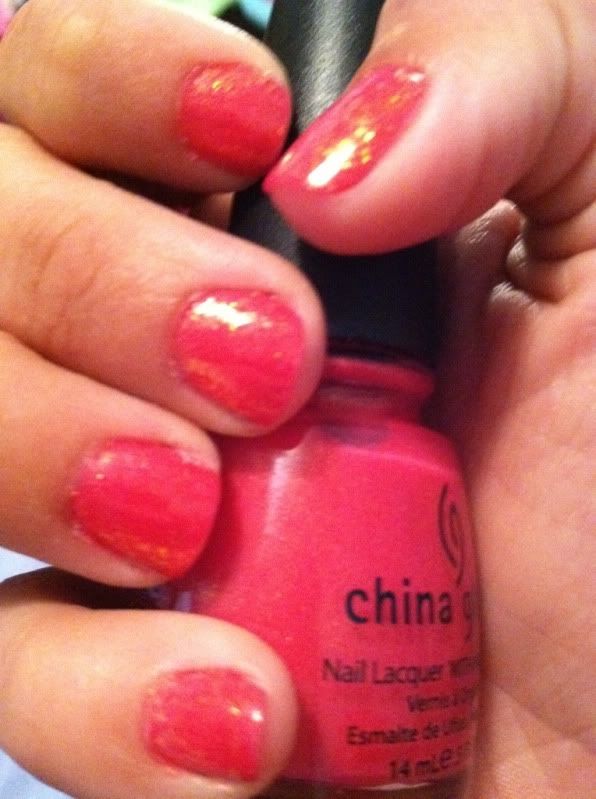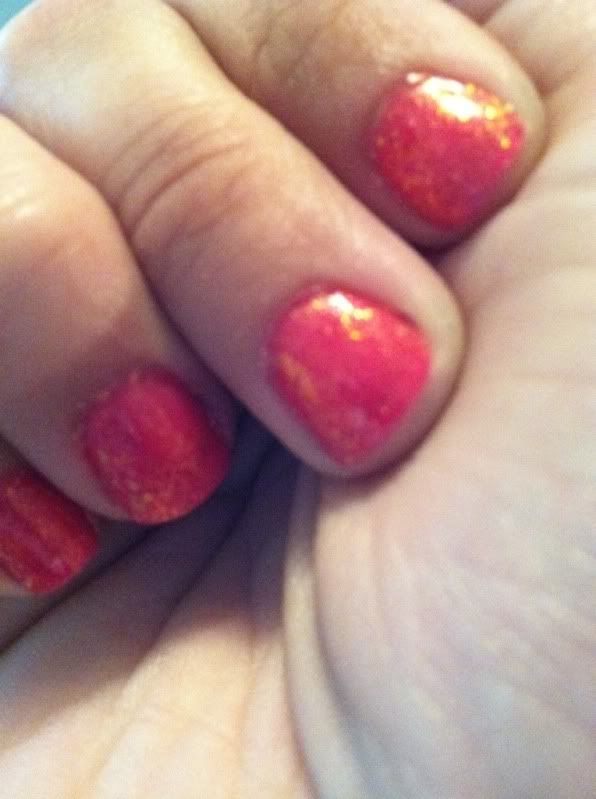 I'm overall pretty pleased with this manicure =) I have to work early tomorrow morning so I'm hoping it doesn't get too ruined...

EDIT on Saturday morning at 9:30 am.
This manicure is still perfect!! Here are some sunlight pics I took yesterday so you can see the flakies.