I had the most awesome day in the sunshine with my best friends :)) I babysat this morning, then played tennis and laid out by the pool/swam/painted my nails! I know it's pink Wednesday but I already rocked my pink half the day.. I was dying to try out my new and first American Apparel color, Peacock. Here it is! I did a little White Cap on my accent nails to spruce it up a little.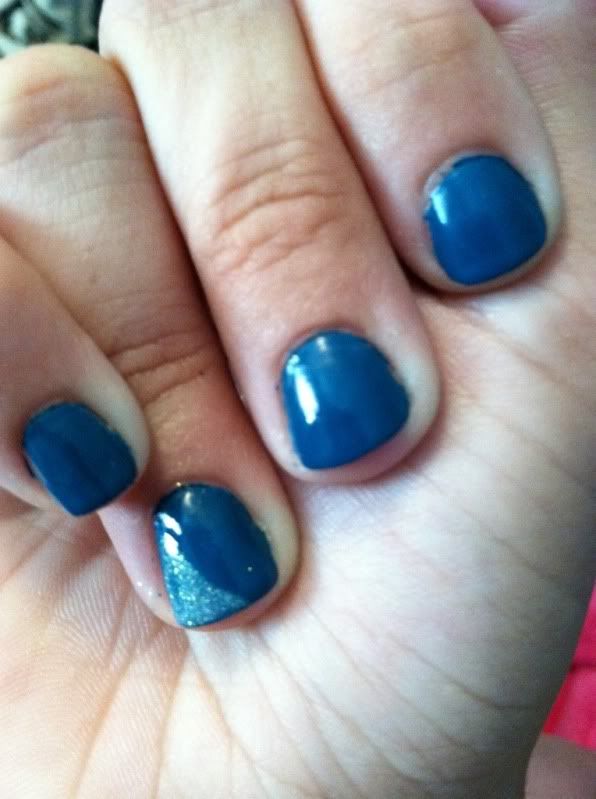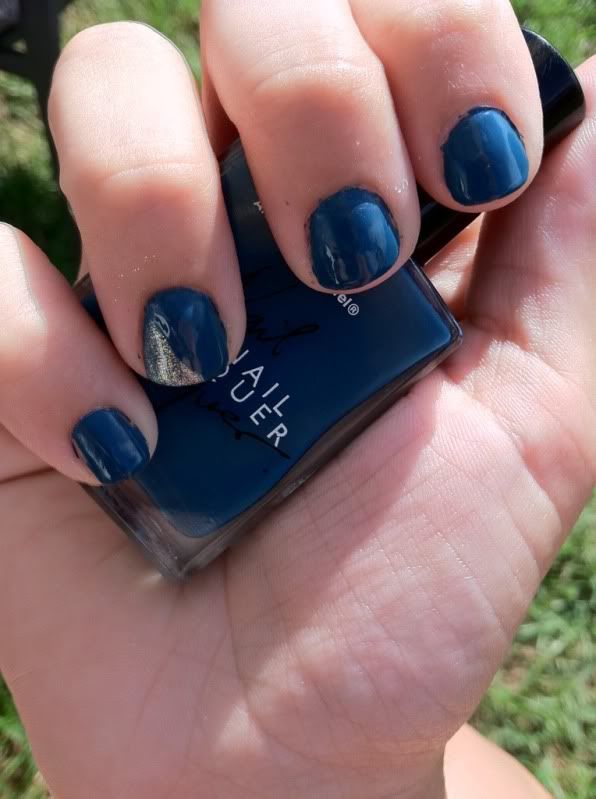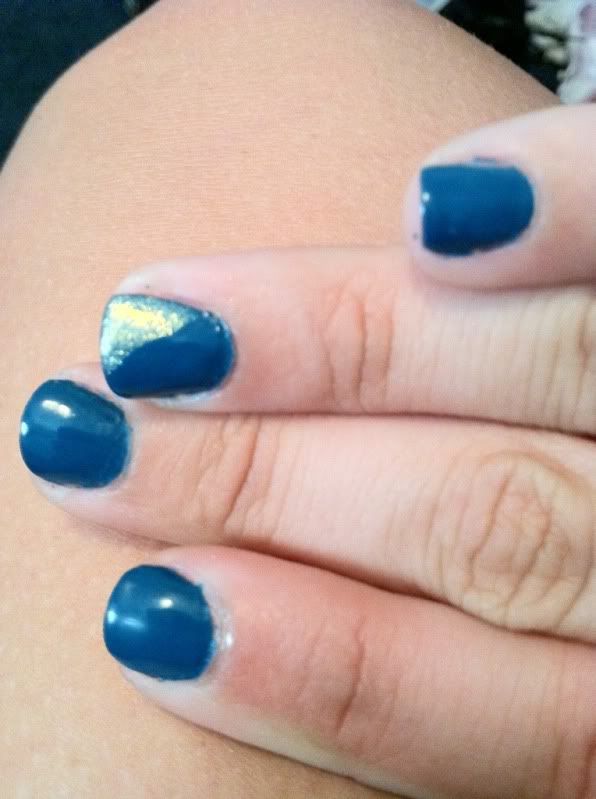 The color is great but I don't care for the formula. The polish itself was streaky and goopy. Yuck.
Cuticle clean up is a little rough, because I have to work in 20 minutes lol. I'm hoping I don't chip a nail tonight.. blah. Working in food service sucks. Alright, hope everyone has a nice night.