Here's the first "salon-grade" polish I ever owned. I got it in a secret santa basket at Christmastime four or so years back. It's the perfect pink, think "Barbie" pink. I was getting bored of doing just plain colors (still waiting for my first Konad plate & stamper to come in.. meh) so I decided to try finding some Youtube tutorials on easy flowers. This is gonna look pathetic, but
here's
the video I used for the one measly flower I dotted on each hand.Very very simple, but exactly what I need. Now I'm motivated to do more with nail art and designing. These measly flowers took me probably a half hour to correctly apply to my liking.. I'm such a perfectionist and even these aren't perfect but they're the best I could get them. Well, my right hand, anyway. My left is a hot mess- I've gotta be up super early so I just sorta got lazy with that flower, screwed it up, got pissed, and quit. Around my nail beds isn't perfectly clean either, but I'll fix that in the morning. *grumpy* Why can't I draw simple flowers?! I guess it'll come with practice.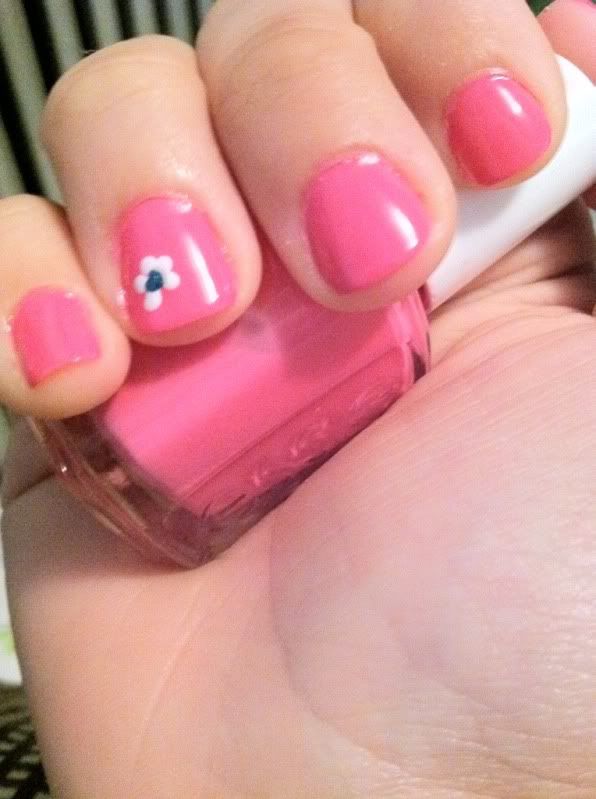 This is my right hand, the better of the 2. I know there's one missing spot for a white petal/dot but I was afraid I'd add it and make it look weird so I'm gonna leave it like this. :P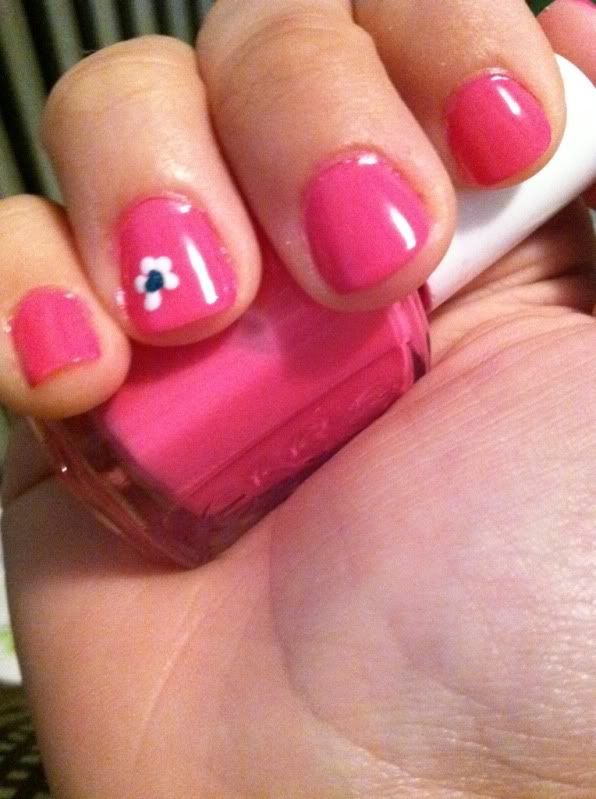 I've gotta babysit early tomorrow so depending how my motivation is after my shower in the morning, I may/may not edit this post and add some better pics after I fix the dumb flower on my left hand.