Hello ladies! I'm going to see
Taylor Swift
today so I wanted to do something sparkly and fabulous. I recently got
Essie
Watermelon
from a blog sale so I figured it'd look great with my sundress for the outdoor concert later on! I actually have some indoor pics and some sunlight pics today! Woo! Oh yeah, I also put a coat of
China Glaze
White Cap
over my mani, then a coat of SV- my new faaaavorite top coat.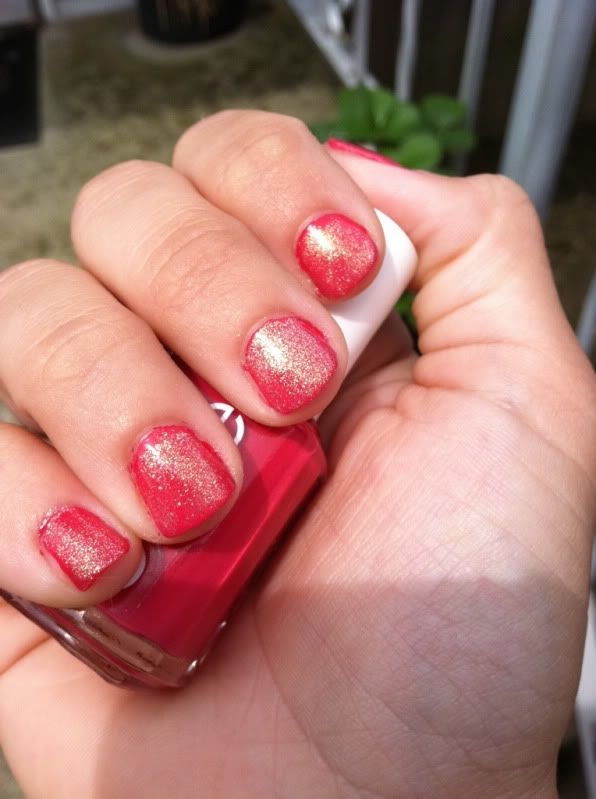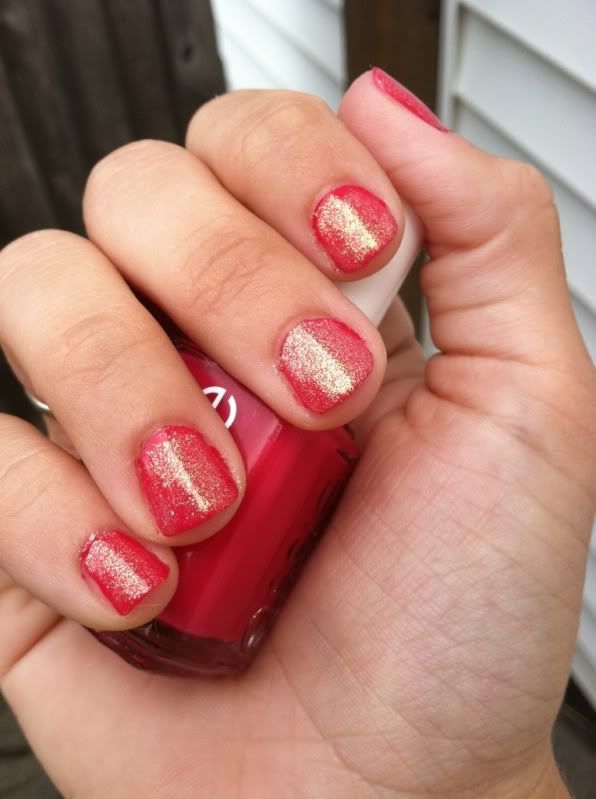 These first two pictures were taken outdoors. :-)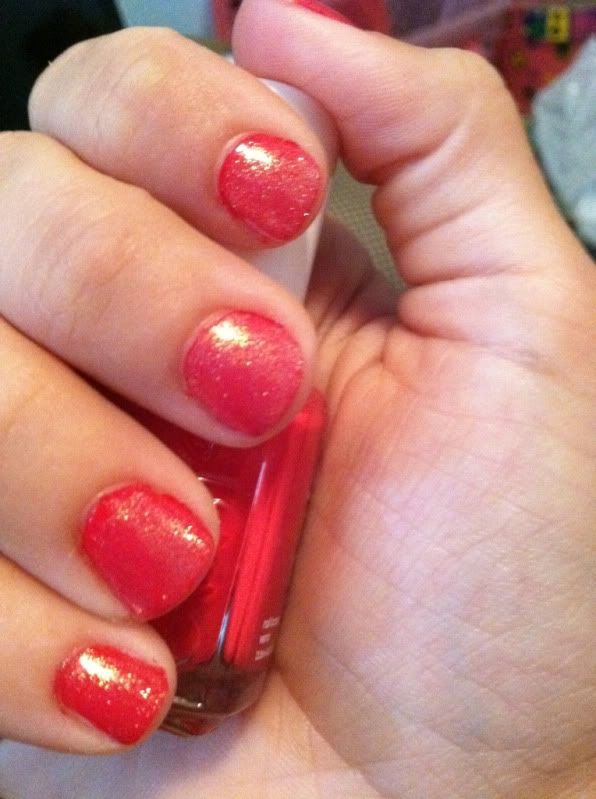 This was taken indoors, sorry for the crappy quality.
I also added zebra stripes to a white pedicure my friend did.. kinda smudgey around the edges but I think my zebra print looks ok!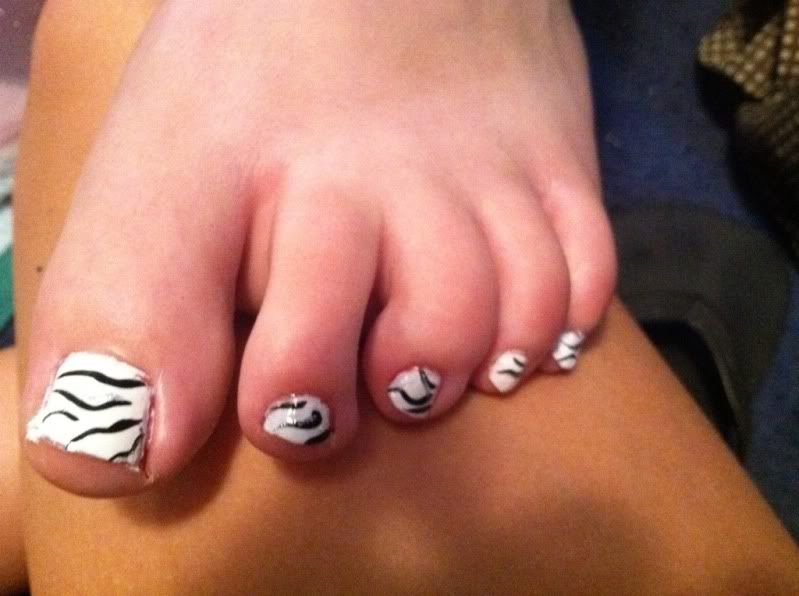 I used a little silver sparkle accents here and there, but I'm not sure if the picture picks that up. Zebra print is an easy way to spruce up your nails, even if you don't have a Konad zebra print stamp!
PS-
Nine followers
!! Thank you! If you add me to your
blog roll
module, let me know so I can add you to mine. :-)