We're experiencing the first snow fall of the year here in Massachusetts.. and I am not all that thrilled about it! I hate the cold weather, and seeing snow makes it completely evident that the warm weather is over for a while. It's just so cold and bitter out, makes me want to do nothing but stay in bed and sleep. Here was my view when I got out of work today...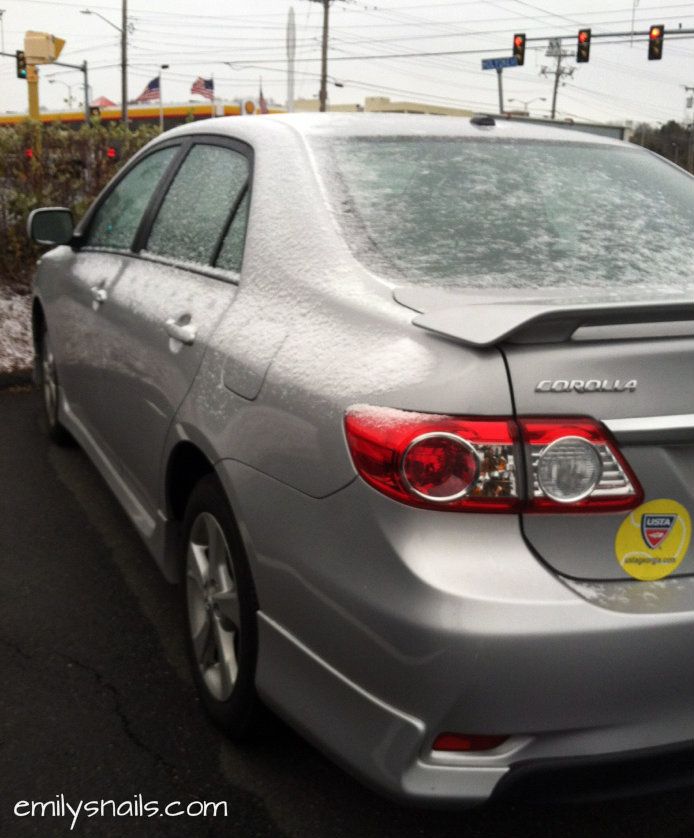 Okay, not that bad... but still. Yuck.
Argh. Last night in anticipation for this snow, I decided to do a weather-appropriate manicure. I pulled out my snowflake stamping plates and got to work: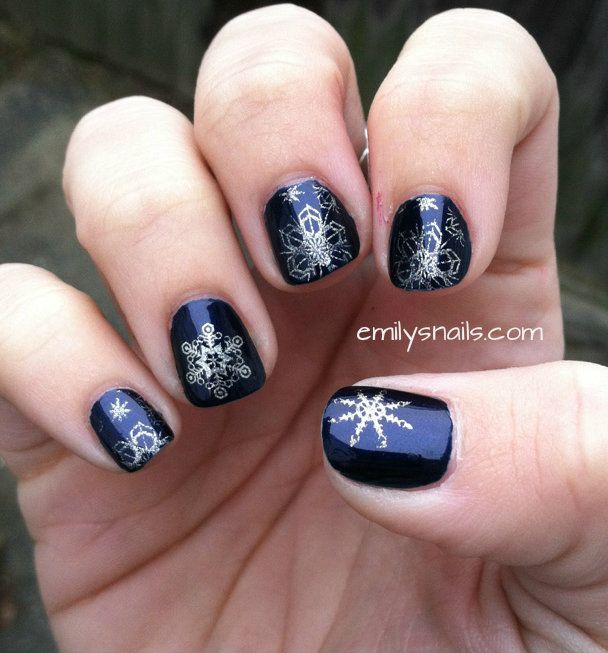 I used two coats of OPI Russian Navy for my base, a classic in my book. This was one of my first polishes, and I still love it so much. Application is very easy because the formula is great. The color is so opaque and rich that it's almost dreamy.
To stamp, I used Color Club What A Drag. On my ring finger, I stamped with bm 319. My thumb is bm 14, and the rest of my nails are bm 323. What A Drag is a great stamping polish. I really like how it looks over RN. I also like the look of different snowflake stamps in one mani, it mimics how all snowflakes are different in real life. :)
What do you think?