My nails are
SO
tiny. I did some trimming down because I chipped a bunch of nails. My OCD does not allow for multiple different-lengthed nails.. my cuticles are a hot mess and my nails are a hot mess, so I just got fed up and decided to go on a trimming spree. This has made me so self conscious about posting manis but I have great news to share with you so I'm going to post regardless.
In short, I started my new job at the beauty supply store on Tuesday. I am absolutely
in love
with it. I get a great discount and I
love
selling the products that I enjoy using. It's the best feeling in the world to be doing something you love. I'm just really happy as of late. :-)
This is the first polish I purchased with my discount at work. I've wanted it ever since I saw it on my friend Olivia's blog
here
. I never bought this color before because I don't care for how it looks on long nails... I'm embracing my shorties with the advice of some blogger friends: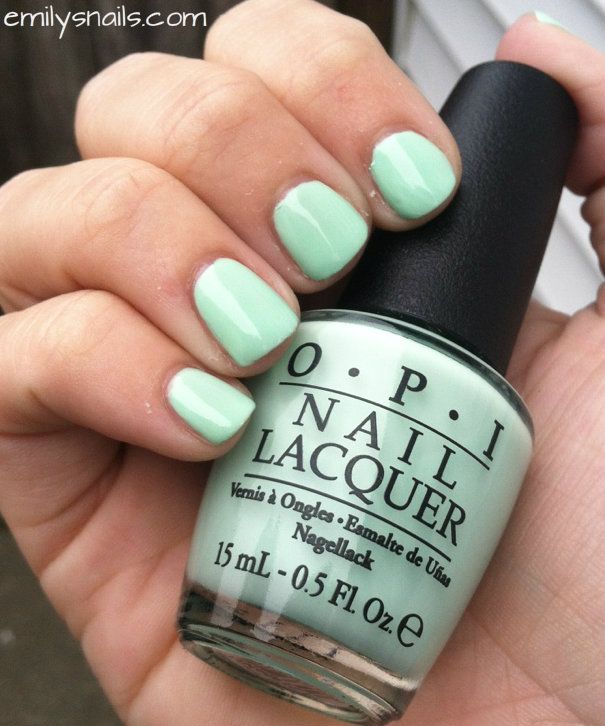 I used three coats of OPI Gargantuan Green Grape. I looove this color. I had a problem getting my cuticles completely perfect but I got a lot of compliments on this mani. Colors like this always make me nervous because they're often extremely streaky but this one was excellent, per usual from OPI.
What do you think?