I can't even bring myself to show you my nails right now. They are a hot. freaking. mess. I had three major breaks and they look so ugly. I can't even begin to embrace them like everyone is suggesting. Thank gosh for off topic Tuesdays, I guess.
Today I'd like to talk about a newly discovered passion of mine: baking. I was never a wiz in the kitchen, actually quite the opposite. Growing up, cookies always meant Betty Crocker packages. They're just more convenient, I guess. I didn't really understand the differentiation between "homemade" and out of a package. I recently started experimenting with homemade baking, and I absolutely LOVE it.
I'm starting out simple. Yesterday, I made butterscotch chocolate chip oatmeal cookies & plain old chocolate chip cookies, an oldie but a goodie. Here they are: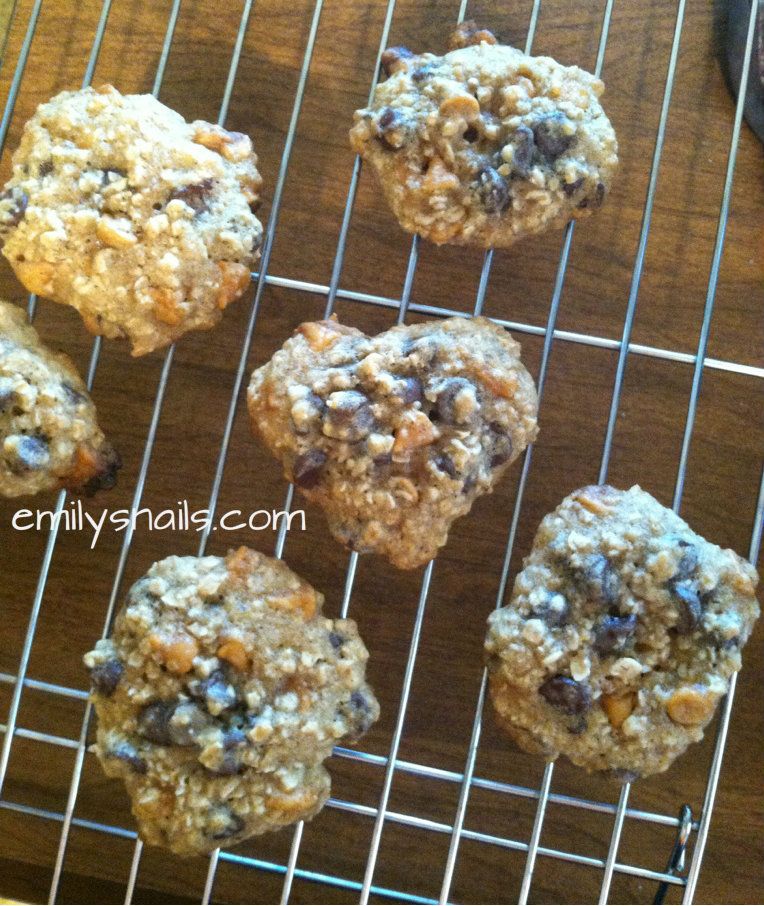 I fell in love with this heart-shaped cookie <3 font="font">3>
Butterscotch chocolate chip oatmeal
No burnt cookies, no huge recipe failures. I'd say I was successful. I totally underestimated how relaxing and amazing hanging out at home and baking could be. It was the best day I've had in a while.
I'm yearning to try new recipes. What's your favorite thing to bake?