Ever since I did this manicure yesterday I've had really awesome luck.. I think I'm going to give my nails the credit! Life is heading in a really great direction. I just got two job interviews set up, one for this week and one for next week. I don't want to ruin anything before I decide on one, so I'll fill you in on the details once I have my interviews! Both are just part-time jobs while I'm in school, but I'm excited.
I also just started a new babysitting/nannying job which is going to be completely amazing. I can't begin to tell you how awesome it is. Well, I suppose I could. The family has two little girls, and just moved here from Europe eight months ago. They're very affluent and I'm very excited. It's amazing to have a plan, even if it is going to be jam-packed with a million different things.
Here's the lucky mani: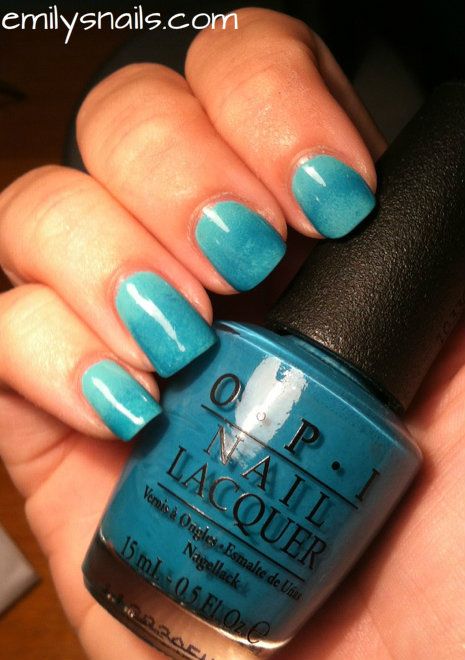 This is two coats of China Glaze Aquadelic sponged with OPI Fly using a makeup sponge. These colors look really cool together. The gradient isn't perfect but I actually like it like that. I've gotten several compliments on these, probably because the colors are stunning and eye-catching.
What do you think?