I've been wanting to do this for a while now- I always blog only about nails (with a few mentions of other things), and I want a chance to talk about other things. This is why I'm starting off topic tuesdays: one day a week where I can talk about other things! I'd love to turn this into a link-up but I want to see if anyone else is interested first. :)
Today, I'm going to share some pictures with you from when I cleaned my room last week. Yup- it's already messy again... I just can't keep it clean. It's funny what you can learn about yourself from doing a little cleaning...


I have far more clutches than any girl should have.
Like, honestly, self? Not to mention the legit stockpile I have in my car. There's gotta be at least five in there too. Every time I go to the outlets, I must get a Coach clutch. I always justify it by saying it's a collection. Right. At least they're cute?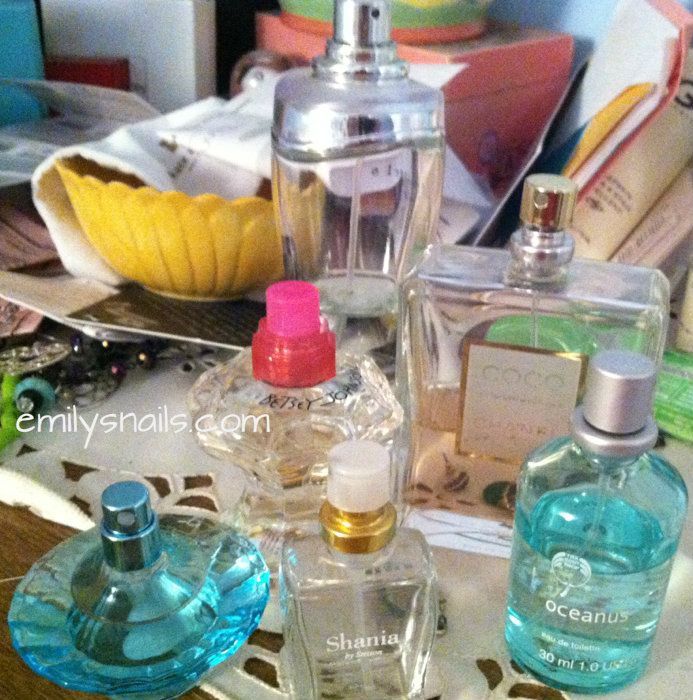 No matter what, I never recap my perfume bottles.
And... I subsequently lose them. Even the cap to my $120 Coco Chanel Mademoiselle. Oops. Is anybody else guilty of doing this?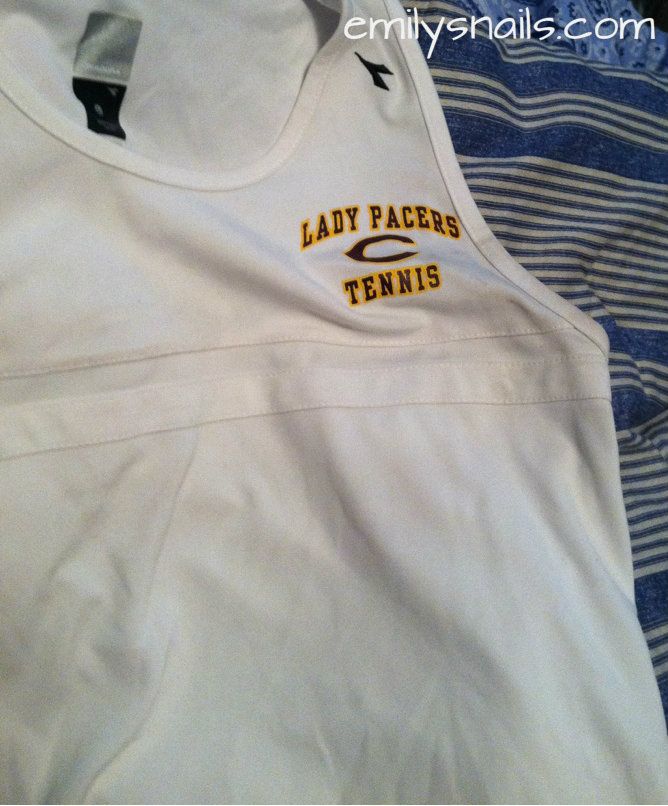 I still have my high school tennis uniform.
Sweat stains and all. Contrary to what they say, you can still graduate even if you don't return your uniform. Maybe it's because they ordered new uniforms the year after I graduated... whatever. I also don't blame them for not wanting it back; not sure if you can see the emanating sweat stains that permeate the white shirt.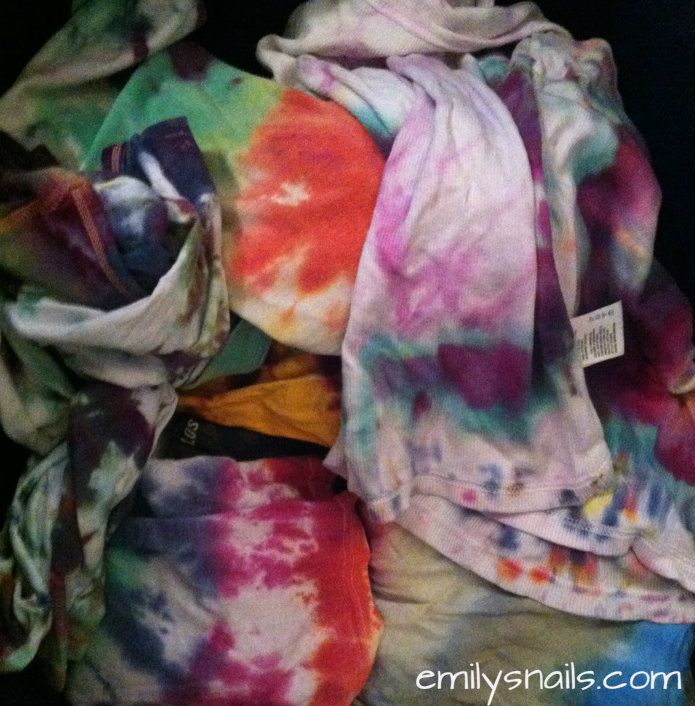 Too much tie-dye? Wut.
Yup. Tie-dye o b s e s s i o n. It's bad. I've outgrown it this year, but the past few years it was necessary to tie-dye several times a year. Because one... two... three tie-dye shirts are not enough. Fun fact? One of these shirts actually made it to Iraq & back- a few years ago I dated a member of the military and sent him a tie-dye shirt as a cheer-up gift in one of his care packages. It somehow wound up back in my closet, but I'm not complaining. Not many people can say they own a shirt that survived the war... and a tie-dye shirt at that!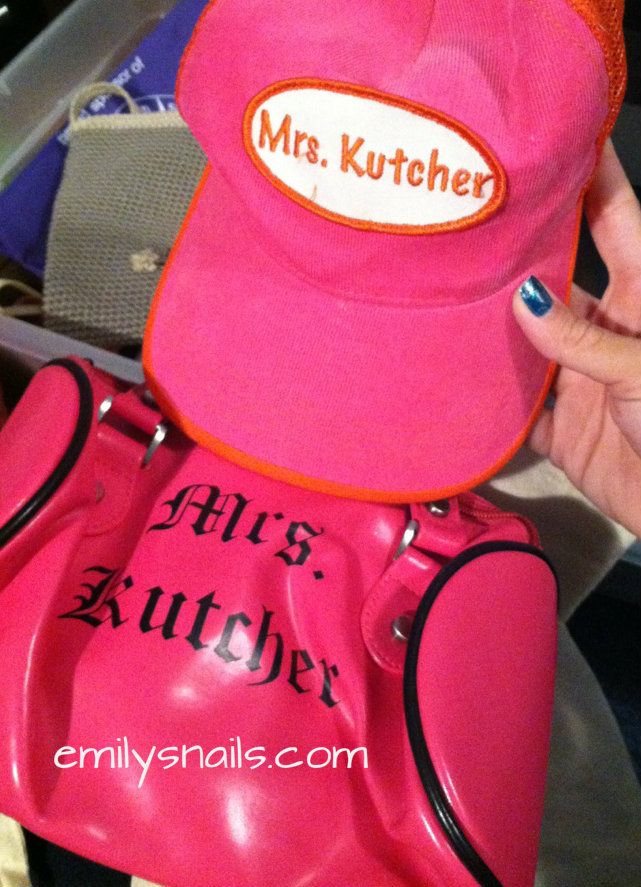 My obsession for Ashton Kutcher was embarassingly evident.
I was a bridesmaid in my cousin's wedding several years ago (scary that it was several years ago... why does time fly by so fast?) and this purse filled with several Mrs. Kutcher items was my bridesmaid gift. Pretty sure the other bridesmaids got Tiffany bracelets. Sad part? I was overjoyed with my gift and wanted no part of the silver jewelry. I will never ever ever get rid of these.
I love art, but I am horribly un-artistic.
This was a geometric/color scheme watercolor painting I did during my intro art class freshman year of high school. I accidentally smudged the black paint, so I decided to go with it and smudge other paint spots so it would look purposeful and meaningful. Oy. I wish I were more artistic, it's actually kind of sad how poor and lacking my creative skills are.
Is this something you'd like to see again? I hope so. I like featuring different things on my blog for once. What are you thinking? Would you ever consider joining me and linking up for this? I would absolutely love that!