Hiii! :) Hoping the first half of everyone's week went well! I'm doing ok, hanging in there. Not happy with a few things in my life but I'm trying to change them. I'm trying to get to the point where the good outweighs the bad. I think I'm almost there. Today hasn't been amazing buuut... I have a date tonight! I'm seeing someone new and he has been excellent thus far. I really like him, and it's exciting. Tonight we're getting fancy and going out for hibachi.
I really wanted to try out Cult Nails Untamed for tonight. I wasn't sure if I would have time to paint my nails, but I managed to squeeze it in. ;D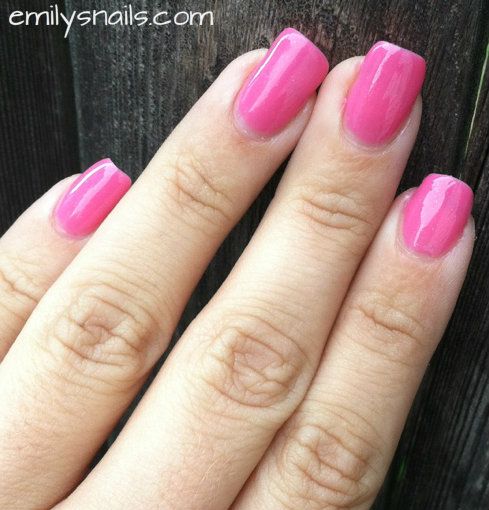 This is three coats of Cult Nails Untamed. I wasn't really expecting a jelly polish but that's what I got! It was sheerer than I expected but I had faith that it would build up appropriately, and that it did. I just love Cult Nails.
And, a bonus! I bought some heels at work last night- I work part-time at a Payless Shoesource. Here they are:

I feel like they look better in person than they do in pictures. The moral of the story? I am not not not a heel person but I am branching out for tonight. To be honest, I'm a little nervous! Nervous but excited, for sure.
Have a happy night, y'all!