Hey hey! It's a rainy Friday here in western Massachusetts and I have an outdoor concert to go to tonight..
boo
. Ah well, concerts happen
rain or shine
. To match the weather, I did a rainy day blue ombre manicure using some awesome shades of
b

l
u
e
. Check it out: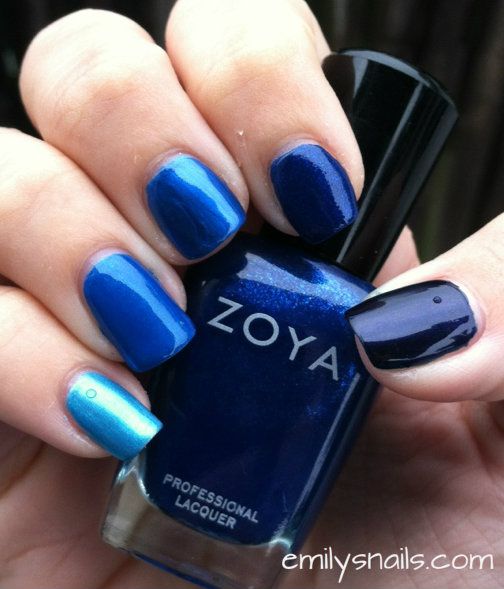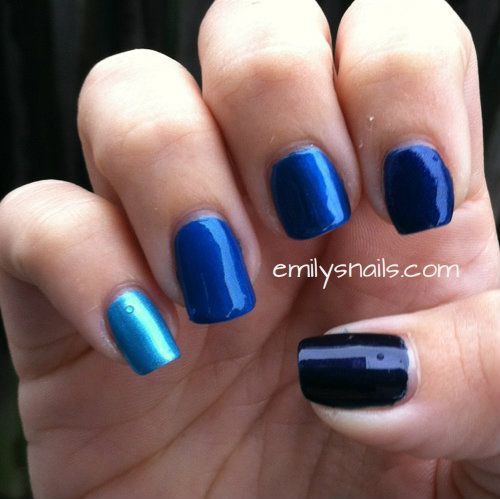 Here are the colors I used:
pinky: OPI Teal The Cows Come Home
ring finger: Zoya Tallulah
middle finger: Zoya Tart
index finger: Zoya Song
thumb: OPI Russian Navy
I like how this looks! The formula on all of these was excellent but I didn't particularly love Tart. OPI Russian Navy is a classic favorite of mine that I really need to revisit. I think it would look excellent with some silver stamping on top. Maybe I'll do that soon!
What do you think? Which is your favorite blue polish?