Hey hey. It's Suuuunday funday! By funday I mean working all day-day. Ah well. Such is life. Today I'm going to show you one of my MANY Cult Nails favorites. I wore this a few weeks ago but am just now getting it up on the blog. Blogging is always my favorite way to procrastinate doing quite possibly everything and anything else that I have to do.. like getting ready for work when I have to leave in twenty minutes.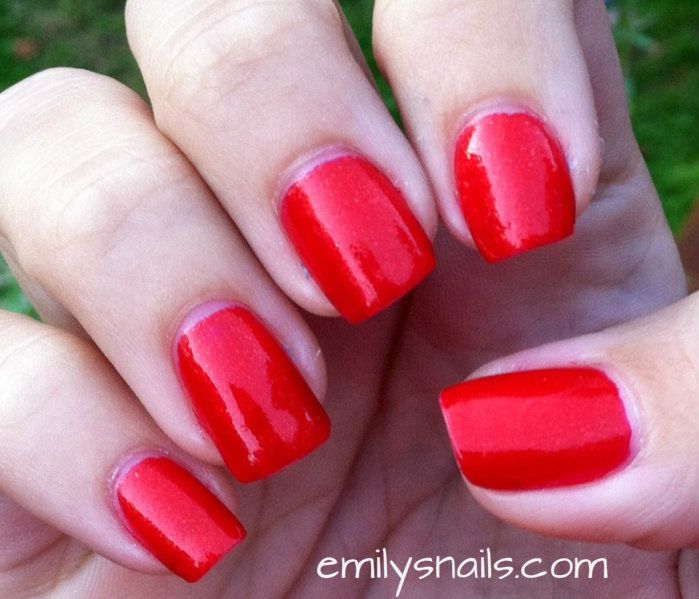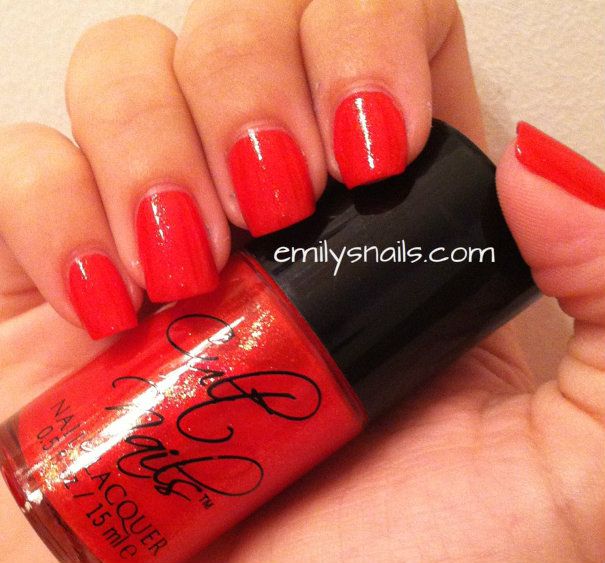 I do apologize for these not-so-great photos. Sometimes polishes just don't photograph well, no matter how great they are. I can never get good photos of reds to save my life. Maybe it's my camera. Yeah, let's go with that. I couldn't capture the orange shimmer in this. It's definitely red-orange, and the shimmer is AMAZING. Application was phenomenal, per usual.
This is two coats of
Cult Nails
Annalicious
. I wasn't going to get this one but I couldn't help it after seeing
these amazing swatches
from ChitChat Nails. Her swatches put mine to shame. F'reals.
Did you fall in love with this one, too? It's scary how fast my Cult Nails collection has grown in the past few months... ahhhh!
Have a good one, guys. Hope most of you have today off and can relax with some football on the telly.