Hi ladies, happy Friday! Today I tried a stamping pattern for my black and white mani. I just received some new polish in the mail from Zoya so it was hard to put those aside and wear black and white.. wah!! That's definitely the hard part of this challenge! Anyway, here is what I ended up with today: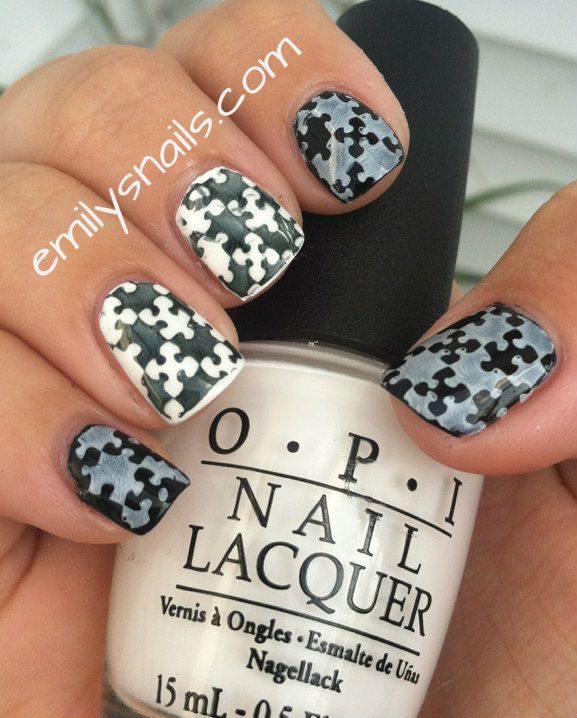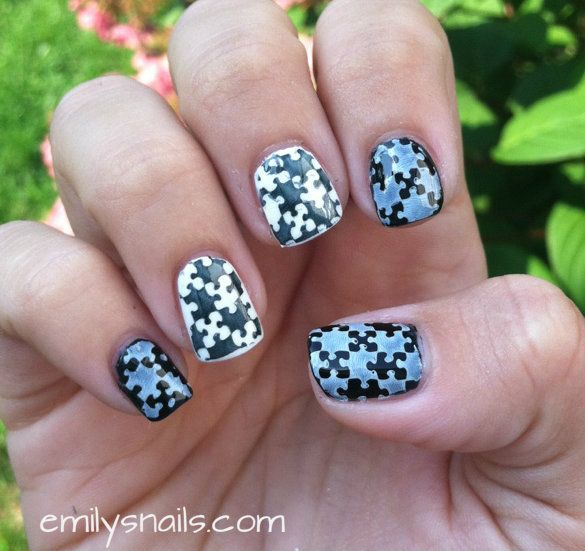 My black was Nina Ultra Pro Black and my white was OPI Alpine Snow, my go-tos. I'm not sure why my stamping didn't come out so good, but I didn't have the time to re-do the mani so this was my end result. The stamp I used was bundle monster-319.
Do you like the puzzle piece look? I'd love to see how this looks with different colors.