Hi guys! Happy Tuesday (that really feels like a Monday)! I go back to school today, but I'm only taking two classes so it'll be a nice and easy semester. My goal is to work a lot and save up a ton of money and go back to full time classes in the spring. It's refreshing that my classes aren't until 12:30 and are only Tuesday and Thursday. Wahoo!
I've got an untried on today! I decided to go with an unconventional green for challenge day four. I chose OPI Stranger Tides from the springtime Pirates of the Caribbean collection from last year. I just recently picked this one up.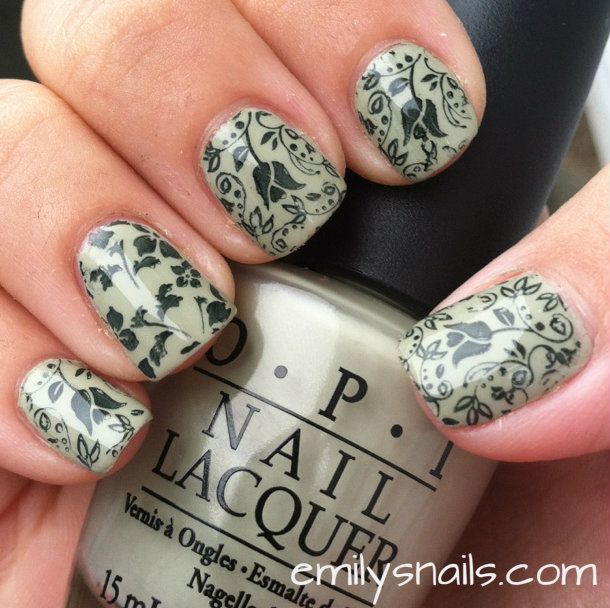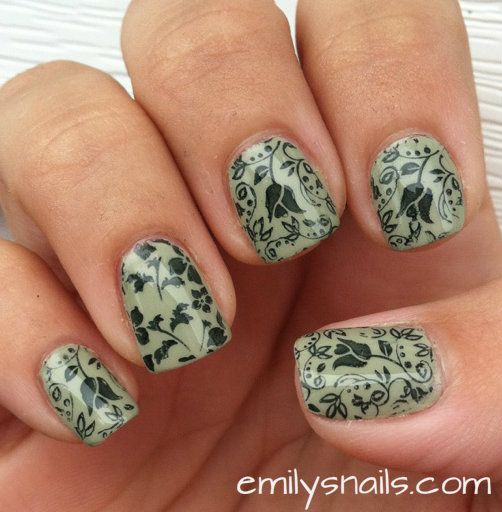 This is three coats of
OPI Stranger Tides
stamped with a few Bundle Monster stamps in
Nina Ultra Pro Black
. This is a very classic look. Stamping with black over this shade is such a great look! I love this black for stamping. I was also happy with
Stranger Tides
. It went on a little streaky but I'm pretty sure that was my error, not the polish.
What do you think?