Happy Sunday! To celebrate an awesome promo that www.gloss48.com is running for Cult Nails, I decided to put on an untried from my Cult Nails drawer. Today I'm showing you all Cult Nails Princess from the summer 2012 Fairytale Collection. This was the first collection that I preordered in full. I felt a strong desire for every. single. polish. That never happens, even with OPI collections (and those are my absolute fave). I'm not sure why I still haven't tried this. Ah well- today is the day!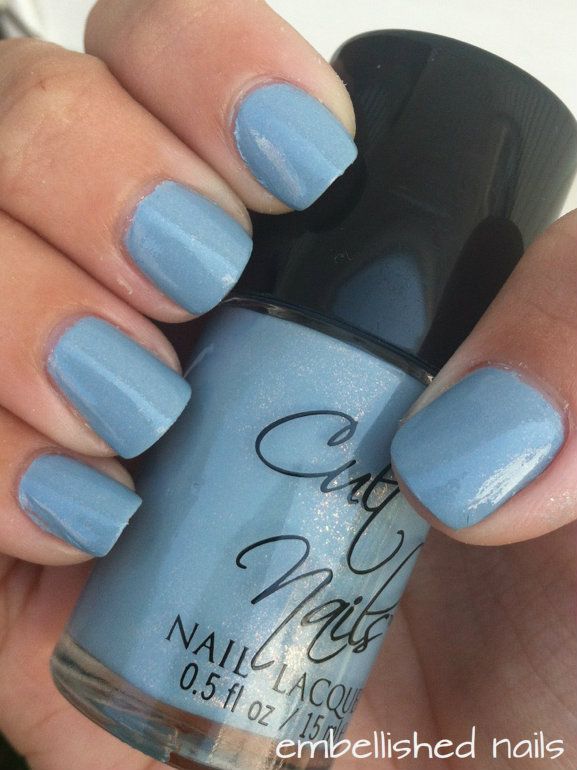 Shown above is two coats of CN Princess. This is a light bluish/grey with a ton of hidden shimmer. My pictures in the sun didn't come out well so I don't have any pictures with really strong shimmer. Alas, you get the point. I rushed this manicure and my application sucked but I was still happy.
Anyway, go to gloss48.com !!! Select Cult Nails polishes are on sale for $7/bottle! Plus, use the coupon code CHEEKY10 for $10 off your purchase! I ended up purchasing four polishes for $25 (shipping included). Wahoo!