Hiiii! Happy Friday night to those of you who are home relaxing, out partying, or just plain enjoying your time away from work. If you are actually at work, I feel your pain. I'm currently babysitting for a few more hours (not that babysitting is anything awful; this kid is a blast).. then I get to go home and relax. It's a short lived period of relaxation. I'm back at work at nine in the morning and for a solid twelve hours. Y. U. C. K. I hate working a double on Saturdays. No matter how many Saturdays I work, I still hate it so much. Ah well. Not much I can do about it now, is there?
I actually left work a tad early today because I wasn't feeling so hot. The day was supposed to be really busy, but it didn't quite live up to that so I was able to sneak out before I was scheduled to live. I was really grateful that my coworkers let me leave early. I've had so much on my mind lately about school, work, this and that. It's overwhelming.
Anyway... as I was rummaging through my newly-organized polish storage, I got the idea to do a
glitter gradient
, one of my favorite manicure designs. I've only tried it
once before
but I love it! Simple and easy, yet they look so awesome! An untried,
Butter London Victoriana
stood out to me first. I always have the same problem- I see Victoriana and instantly think of
Cult Nails Let Me Fly
. Then it's over for me, and I
have
to use Let Me Fly. I just love it.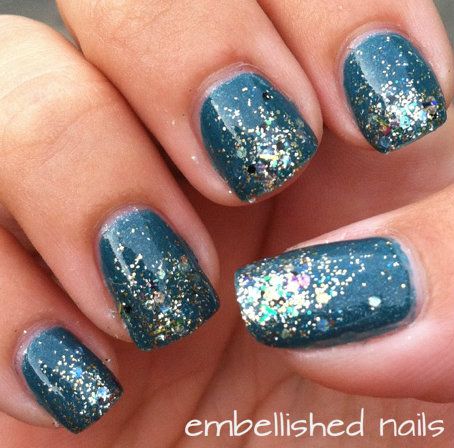 This is two coats of Cult Nails Let Me Fly topped with Sation Pyramid Princess. I added on the glitter with a triangular makeup sponge. This always proves to be so much easier than I expect it to be. This manicure honestly might be my favorite manicure of all time.
Below is a picture of Let Me Fly on its own. This is my first Cult Nails polish, so it holds a dear place in my heart. Eleven other Cult Nails polishes later and I still love this one the most.