I recently impulsively bid on a bottle of OPI
Mad As A Hatter
on eBay and won.. I was hoping I wouldn't win so I wouldn't spend MORE money but I've cut down severely on my polish purchases so I guess it was ok.. I justified by calling it an "
end of semester
" gift to myself. Cheers!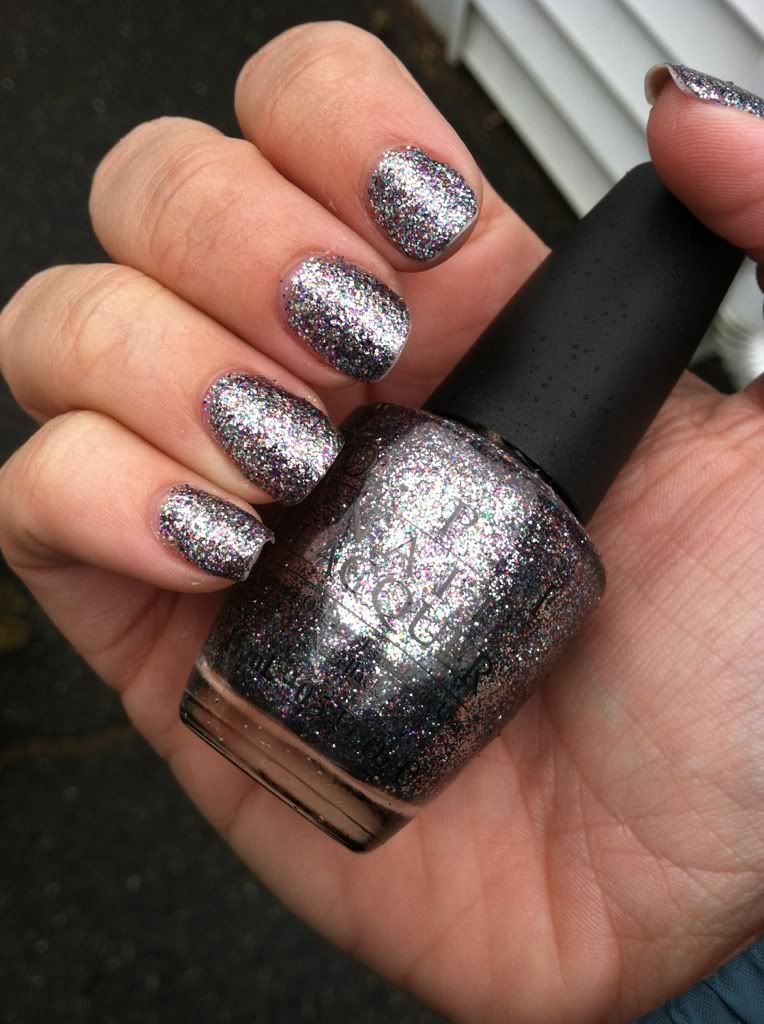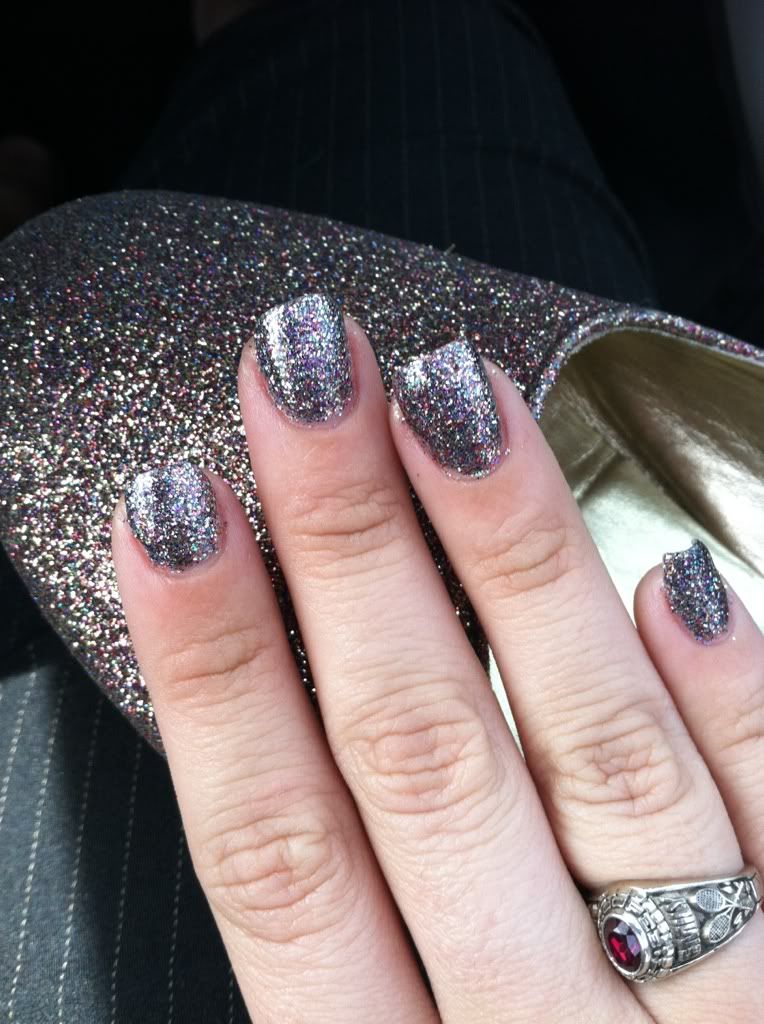 with my "MAAH flats" that I got a couple of months ago
What I Used:
1 coat of OPI Natural Nail Base Coat
3 coats of OPI Mad As A Hatter
1 coay of Poshe Top Coat
I went for the gold and did three coats with no base or anything.. this glitter kicks ass. It's so gorgeous and has so many different colors. The pictures don't do it justice. So many people complimented this manicure, probably because they couldn't look away because it was so blinding..heh heh.
Do you own MAAH? What's your biggest lemming??