Hi ladies! I have a fun manicure to show you all today! I decided to profess my newfound love of
Rainbow Connection
by layering it over a white and matte-fying it!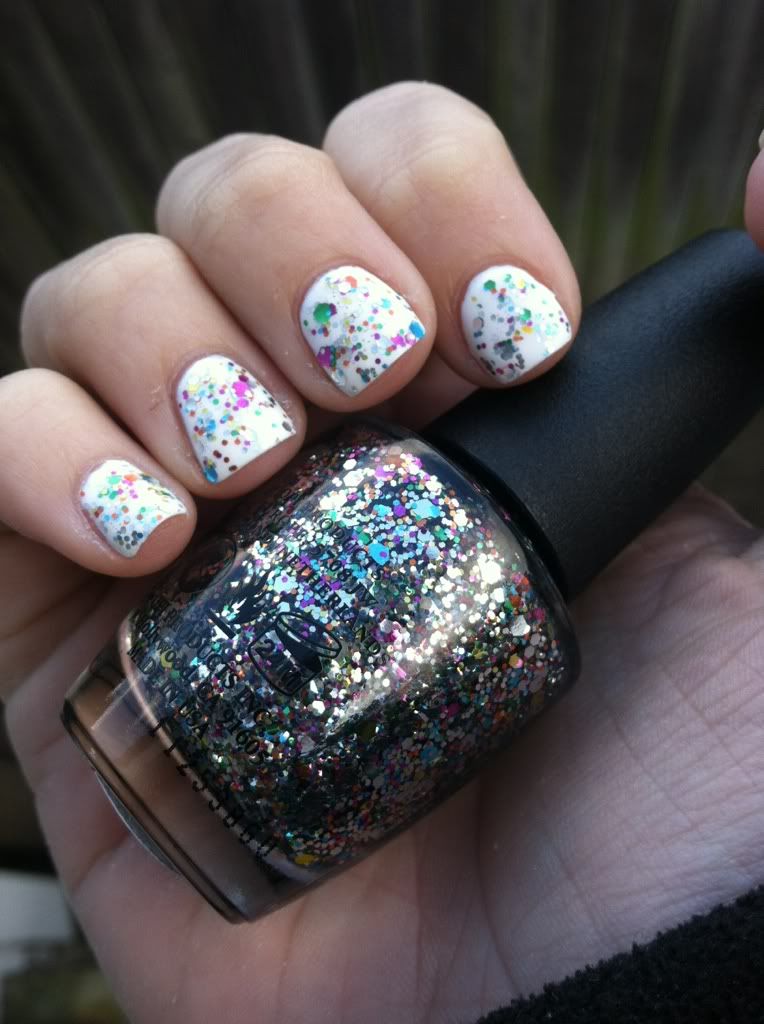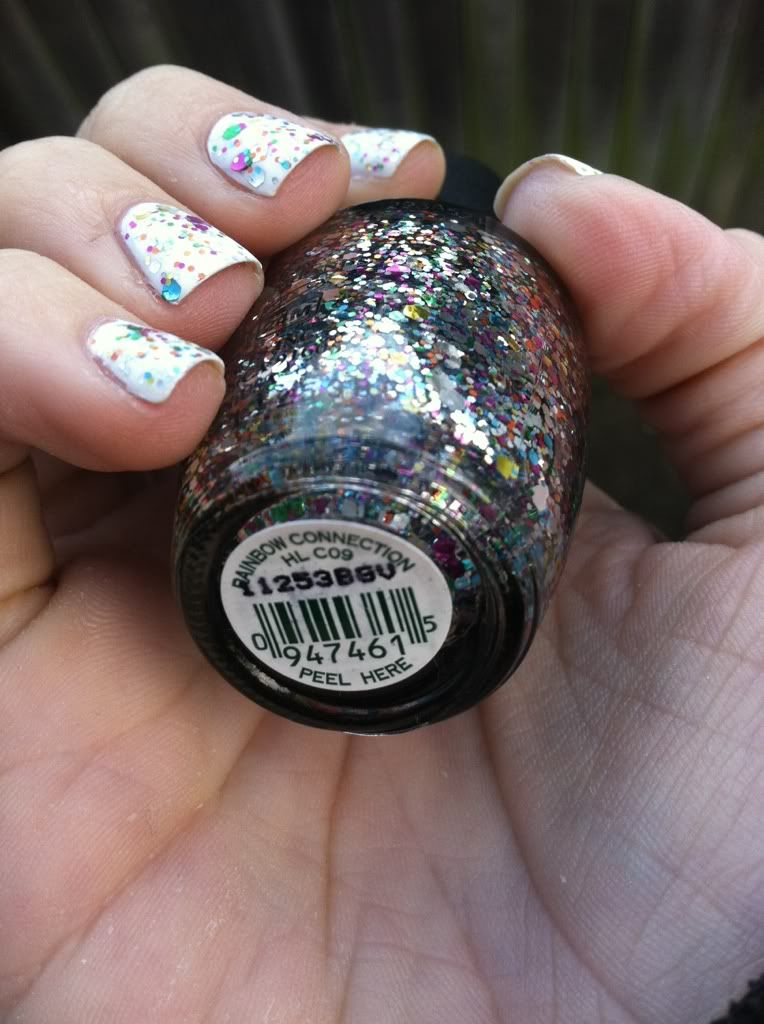 What I Used:
1 coat of OPI Nail Envy
2 coats of OPI Alpine Snow
1 coat of OPI Rainbow Connection
1 coat of Poshe Top Coat
1 coat of Essie Matte About You
Bottom Line:
I love this manicure! It's so much fun but not your typical glitter mani. It sparkles but has a fun finish. If you haven't matted a glitter before, I highly suggest it! Especially with Essie's matte top coat, it's great!