Hi ladies! I've decided to mix things up today by posting pictures of my polish! It's finally all put away neatly (well, as neatly as possible) so I figured it was time to share it with all of you!
Here is my set-up. The "melmer" on the left is almost full. The container on the right holds my less favorite polishes, extra sponges, buffers, etc. and my polishes that are for sale on my blog sale.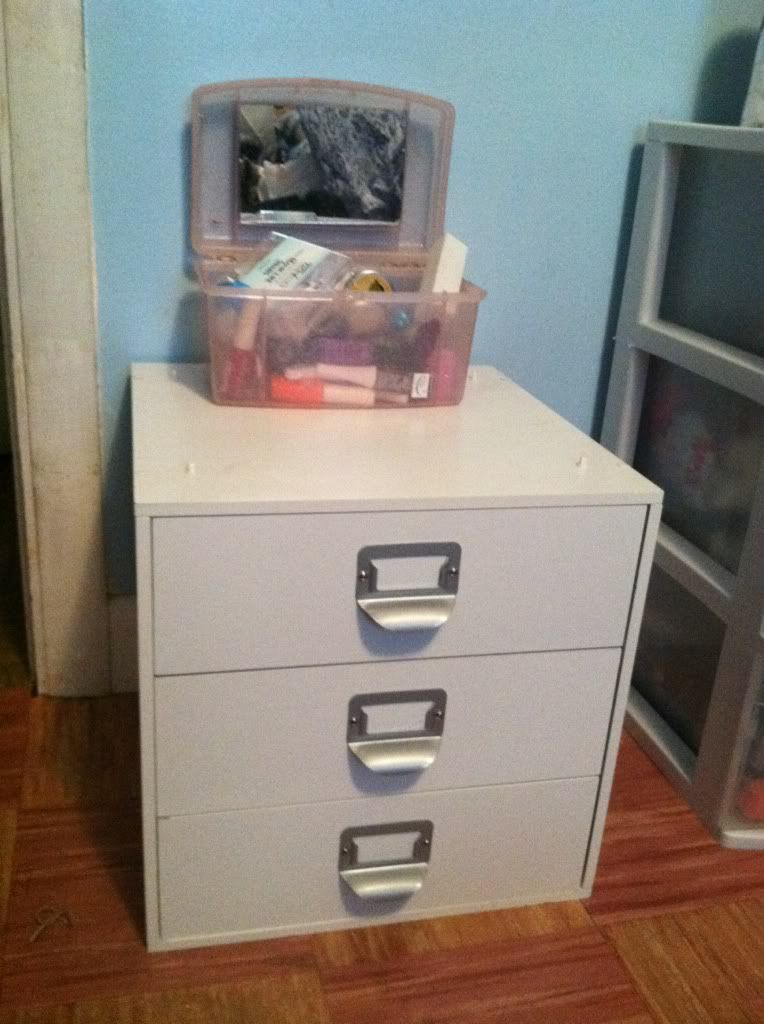 This container on top of my melmer holds base coats, top coats, cuticle supplies, files, buffers, nail stamping supplies, etc.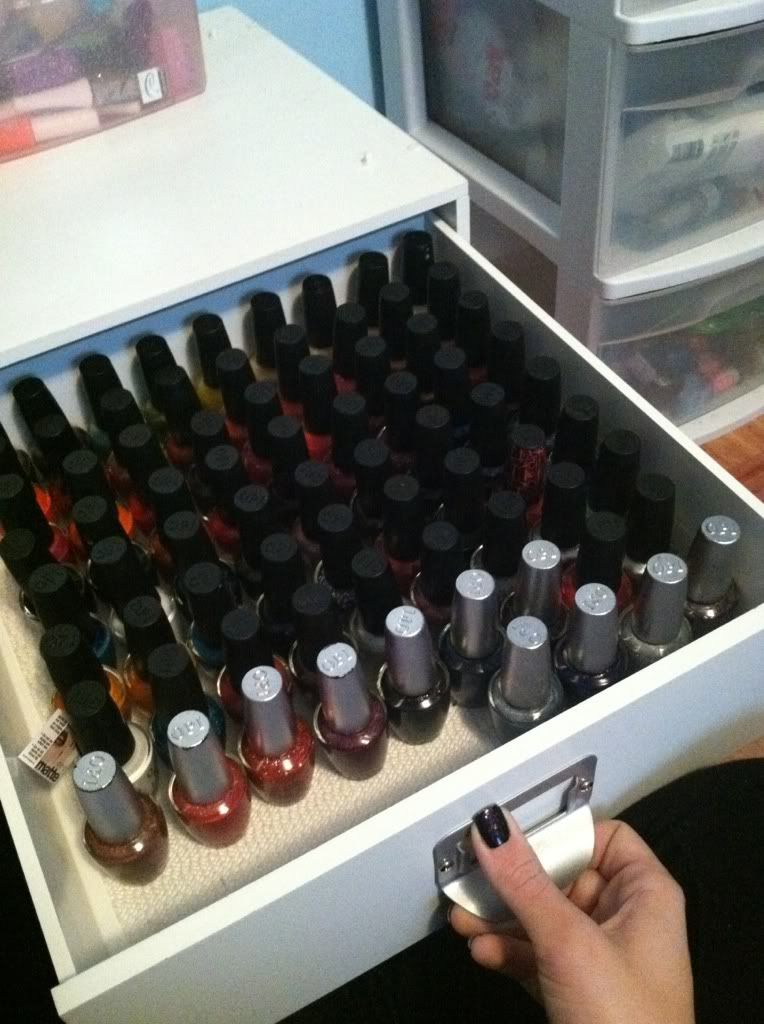 The top drawer is all OPI, and is almost full. Not sure whether this is a good thing or a bad thing!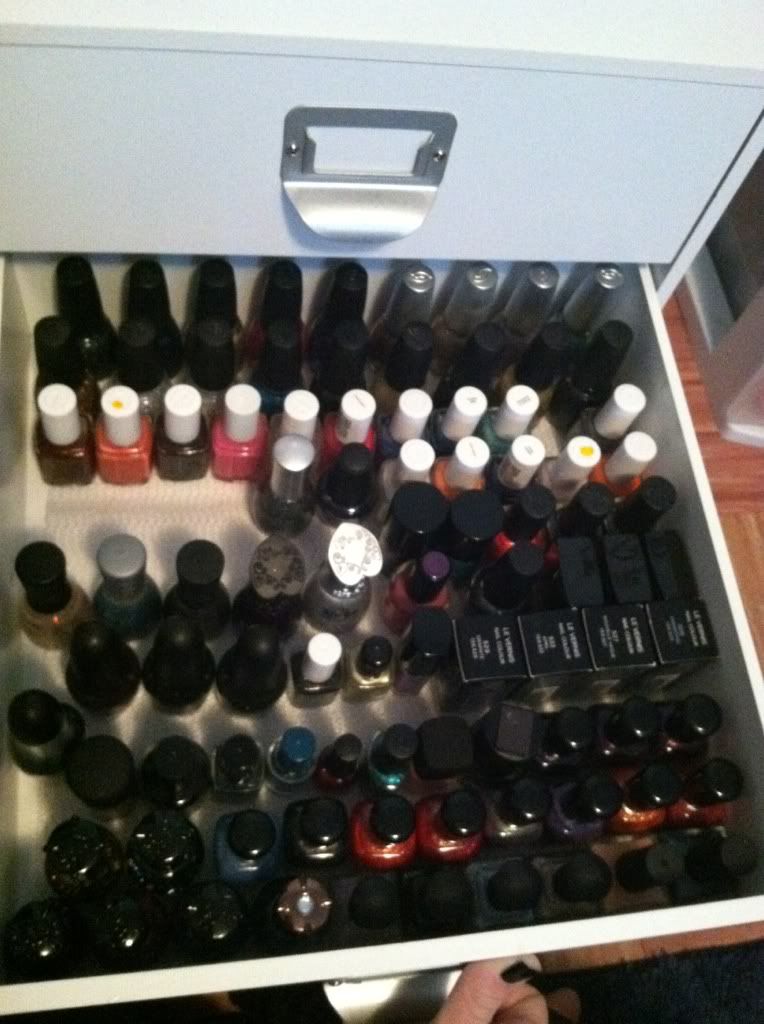 China Glaze, Essie, Butter London, my lone Del Sol, NFU Oh, Nubar, Chanel<3, Sephora by OPI, Cult Nails, Color Club, MAC, all of my mini polishes (mini China Glaze, NARS, Glitter Gal, Essence), Nails Inc., Zoya, KleanColor, Deborah Lippmann and Urban Outfitters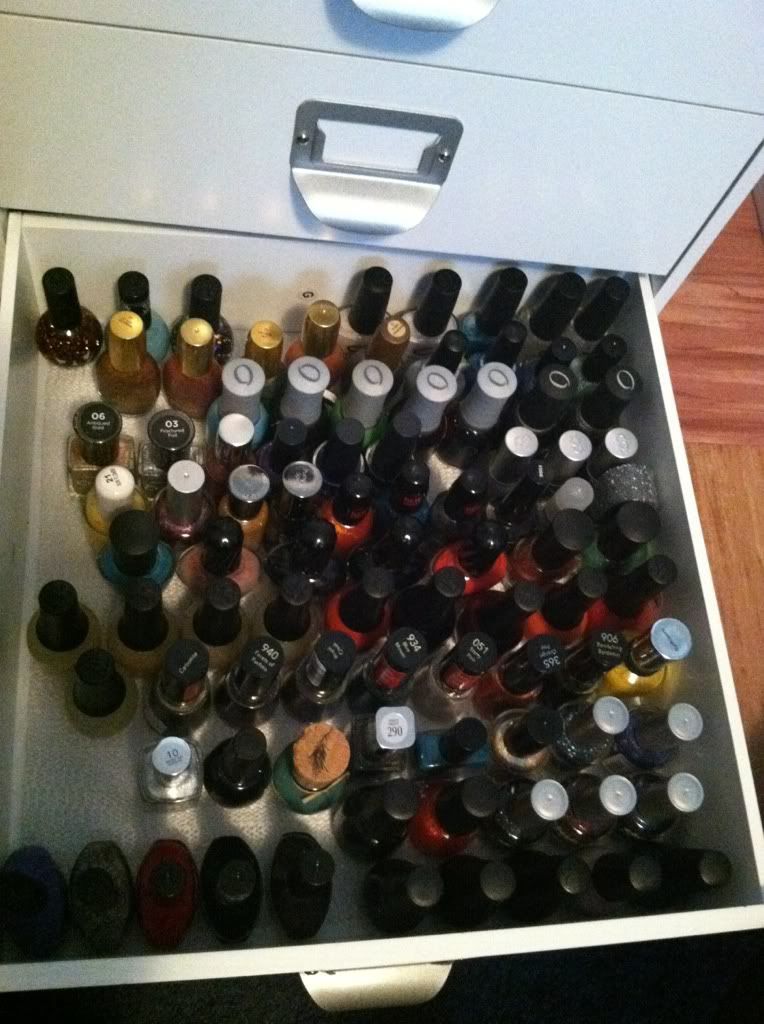 This is my "drugstore" drawer, more or less. Sally Hansen, Orly, Fingerpaints, Revlon, Funky Fingers, Claire's, Icing, Sonia Kashuk, Borghese to name a few.
I wish I had a better organization system but I think it works for now. I can't believe I'm already almost outgrowing my first melmer. How do you guys store your polish? How many are in your collection? My pics show approximately
300 polishes
, give or take a few. You can see an almost-accurate spreadsheet list of my polishes if you click on the "My Polish" tab at the top of the page.
Have a great day, ladies!