Hi everybody! I hope all who are celebrating today have a GREAT holiday. It's my mom's birthday today so it's doubly special here! Ironically, red his her favorite color so these nails are celebratory of Christmas AND my mom's birthday! I did some red and green nails for today which I'm pretty excited about! It's a fun take on the classic red and green.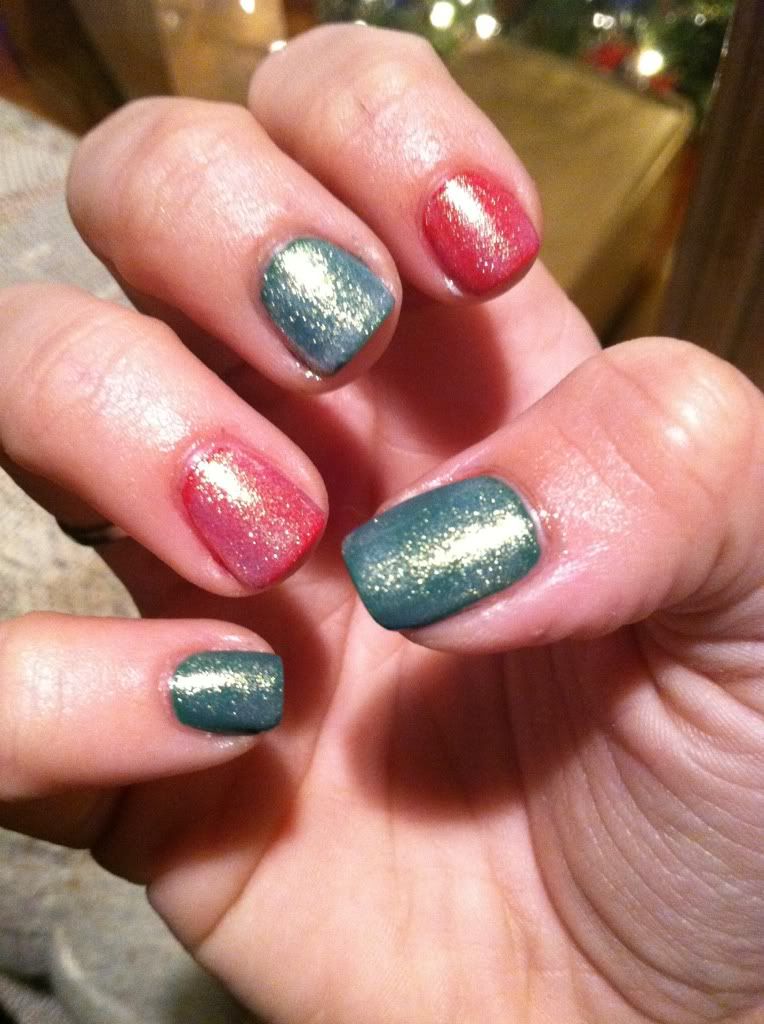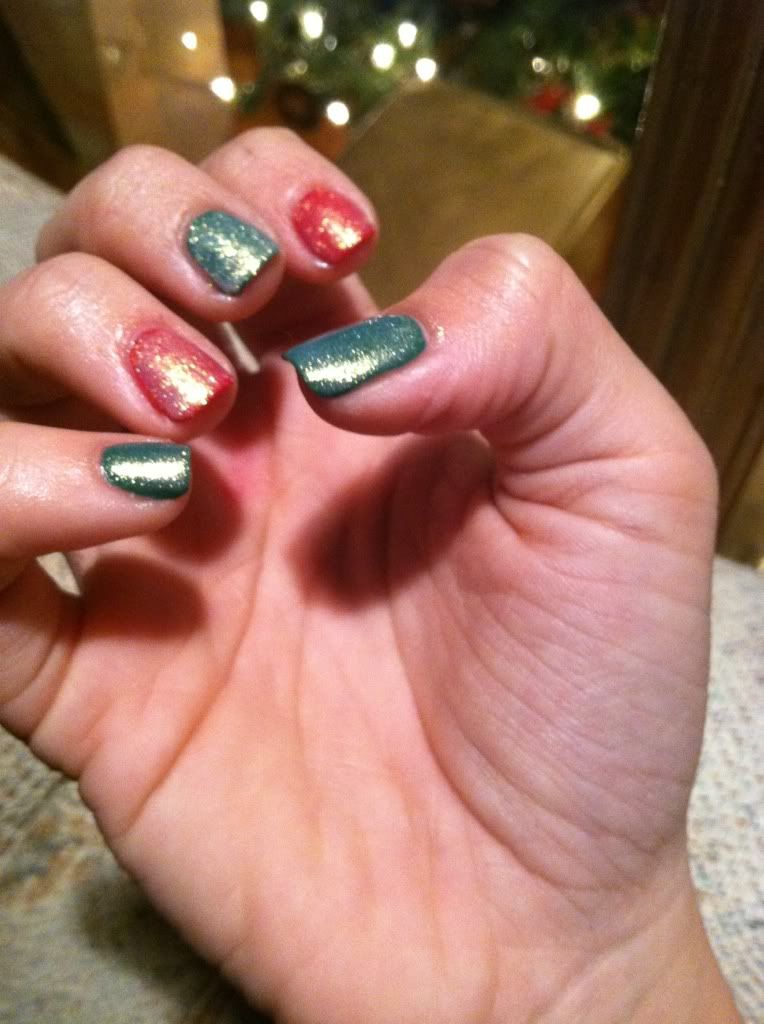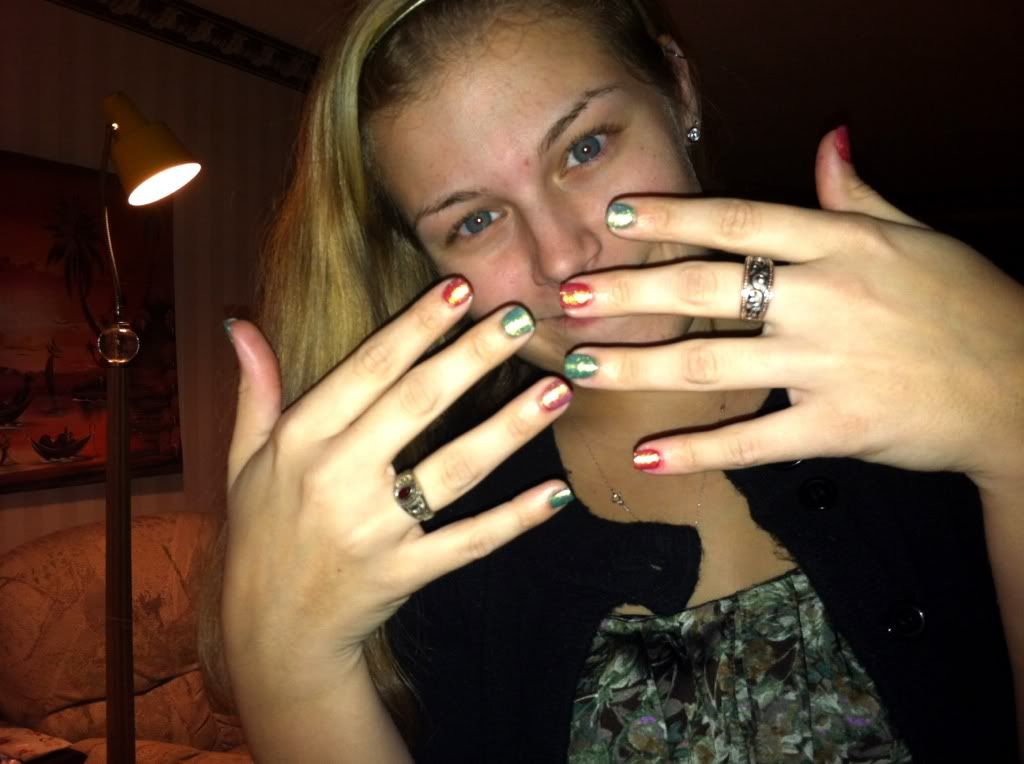 I did opposite colors on each hand!
What I Used: L-->R Banana Republic Lucky In Love, OPI Don't Mess With OPI, China Glaze White Cap
Bottom Line:
I wasn't feeling this at first but I LOVE it now! The White Cap makes it look so twinkly and sparkly!! It's a fun, modern take on the classic red and green. White Cap is one of my favorite polishes in the history of forever. It was the first polish I ordered online back in June when my obsession/addiction first started!
I got some GREAT polish gifts the past few days. Check back soon for more swatches of those. Here's a preview!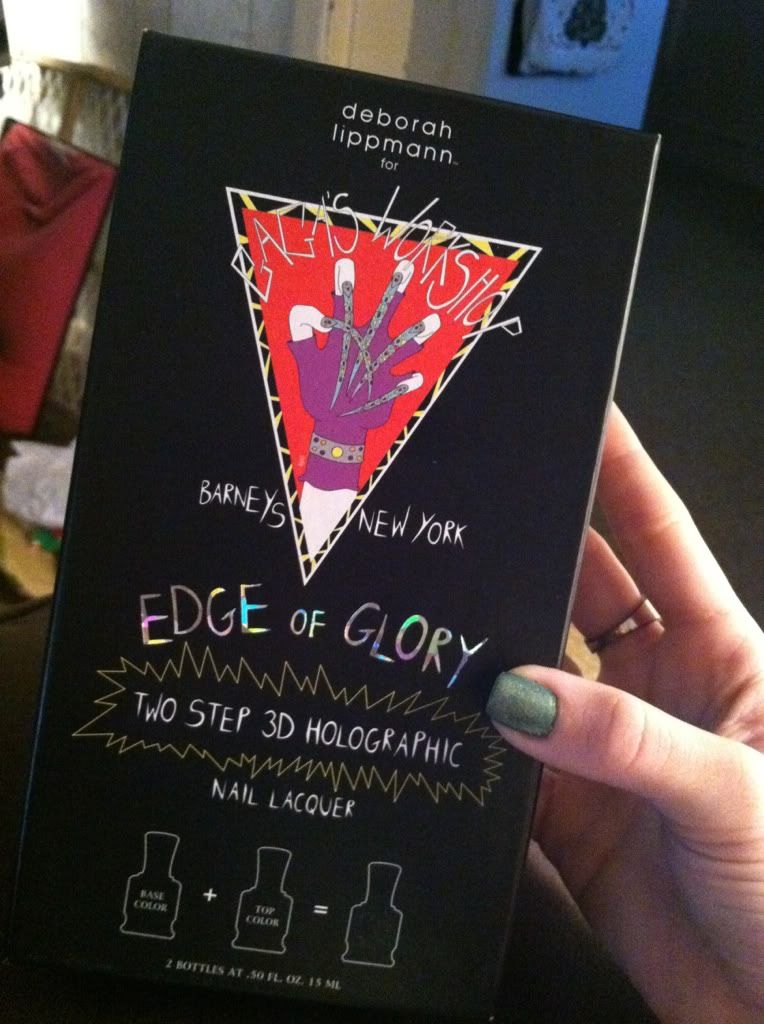 My mom got me Deborah Lippmann's Lady Gaga Edge of Glory Barney's New York Exclusive! Wahoo!!
One of my best friends got me a Coach clutch which I collect and (more importantly ;D) Chanel April! My other best friend got me two Sephora by OPI polishes: Never Enough Shoes & Just A Little Dangerous. WHAT will I swatch first!?!?
What are all of you lovely ladies wearing on YOUR nails today!?
Last but not least,
don't forget
... for a chance to win WHITE CAP (hint hint!) enter my
surprise polish giveaway
!