Hey guys! Happy Hump Day! Because
Unicorn Puke
is so gorgeous, I didn't want to do another manicure and take
UP
off last night. So, today you all get to see my haul pictures from the past few days. See, I'm unlike a lot of other nail bloggers in that I don't just paint one hand for swatches of colors to post on here.
ALL
of which you see are polishes I wear for full manicures. I like doing this because I can get an overall feel for a particular color/brand/ regarding wear time and appearance.
I'll start with a picture of yesterday's/my current mani.. *drool*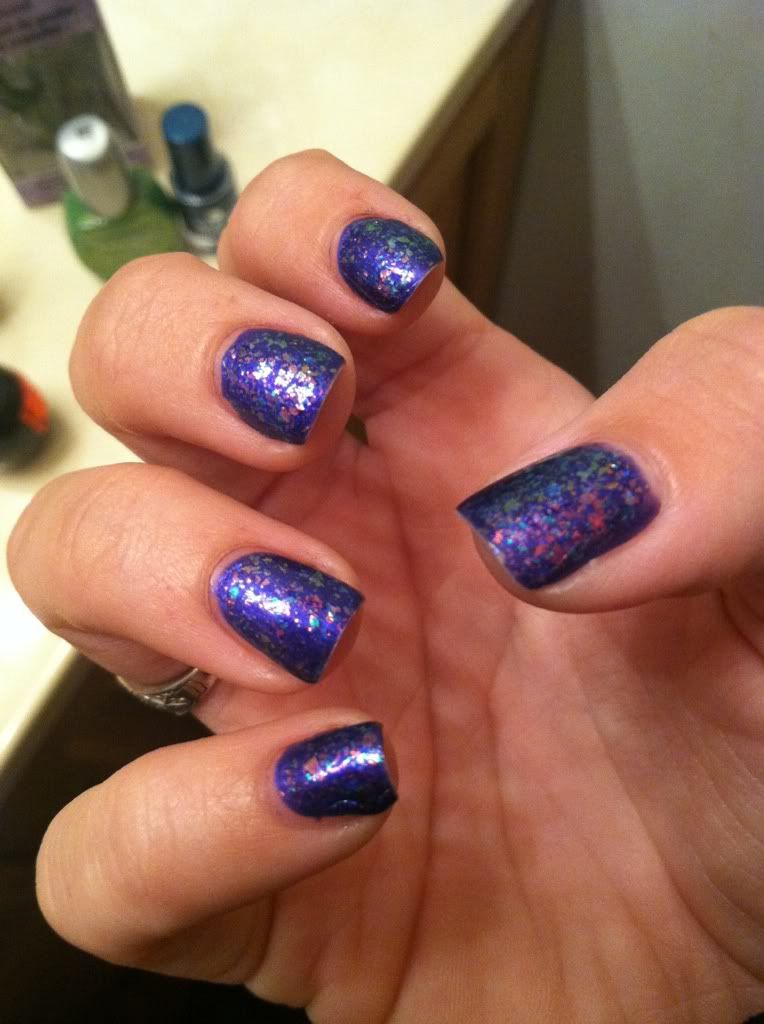 Two girls in my math class yesterday were like "I can't stop staring at your nails! They're so beautiful!" Yes, ladies, I agree.
On to the haul...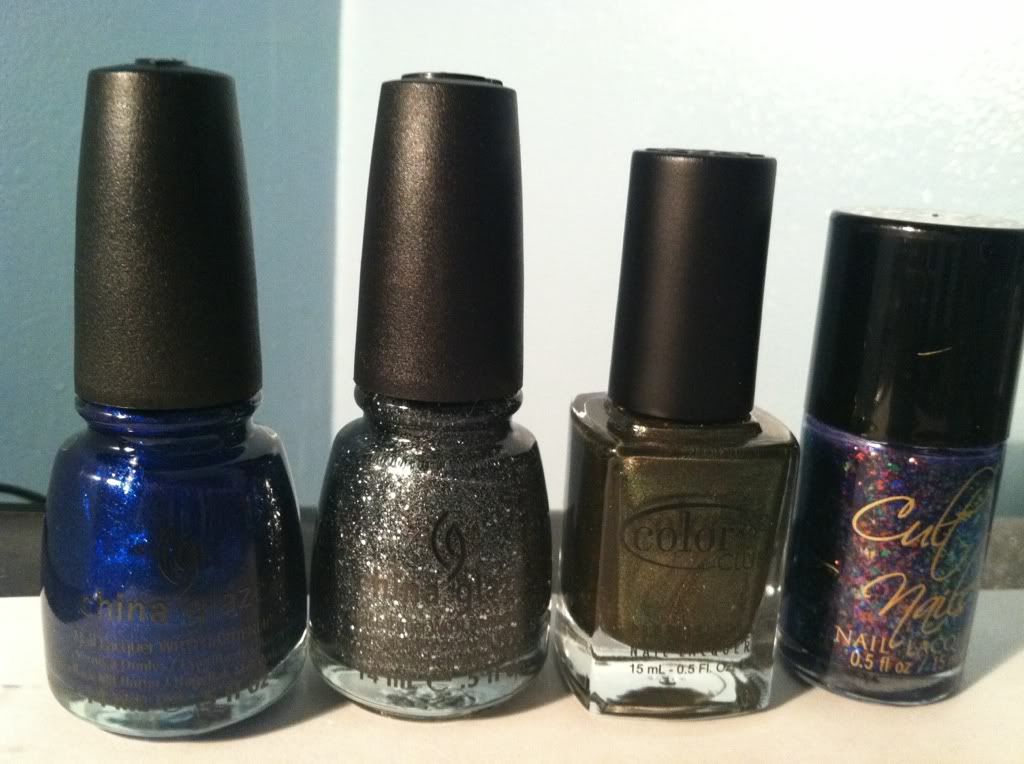 China Glaze Blue Year's Eve, China Glaze Tinsel Town, Color Club Nouveau Vintage (my 2nd ever CC!), Cult Nails Unicorn Puke
Brash Polishes l->r: Totally Teal, Electric Sky, Toxic Purple, Sparkling Brick, Metal Orchid & two Unforgettable Moments polishes, not sure of the names on these.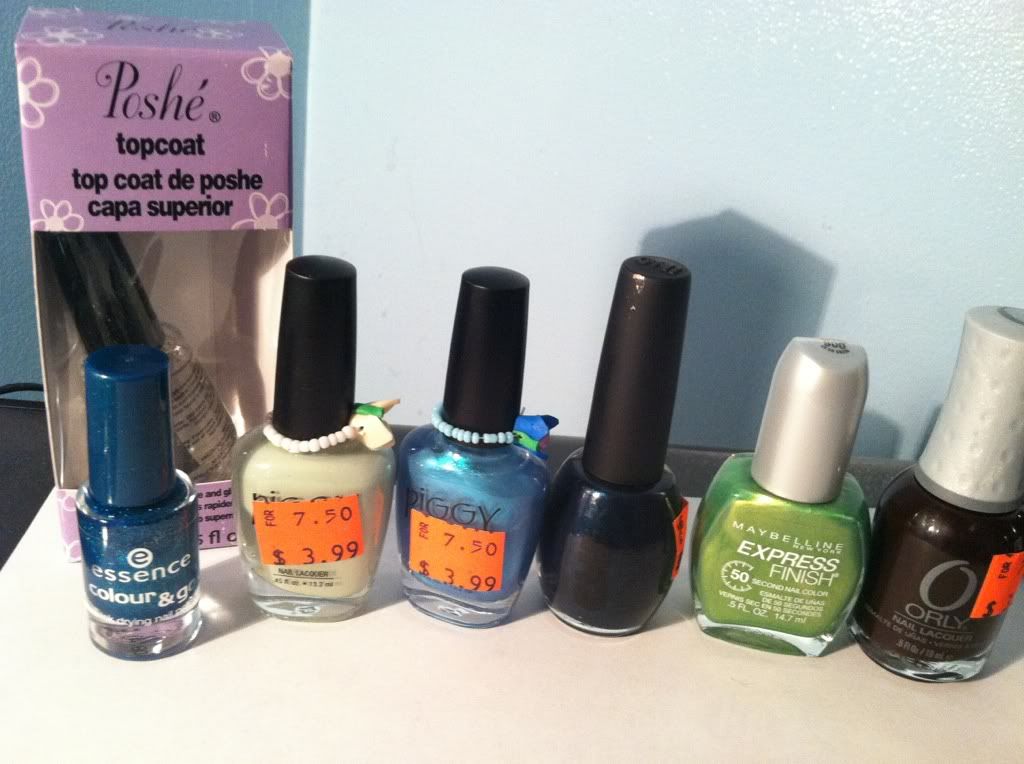 ULTA Haul!!! Poshe Top Coat (because Seche Vite and I are breaking up), Essence Choose Me, Piggy Polish Poet-Tree, Piggy Polish Blue-MMM (I may be wrong on this one.. the bottles are at home so I googled swatches), CHI Sultry Nights, Maybelline Go Go Green, Orly Naughty
Happy haul! Do you have any of these? Love/hate anything in particular! Let me know!