Here's a color I can honestly say I haven't featured on my blog before:
bright, sparkly green
! It's a gorgeous color but really flashy!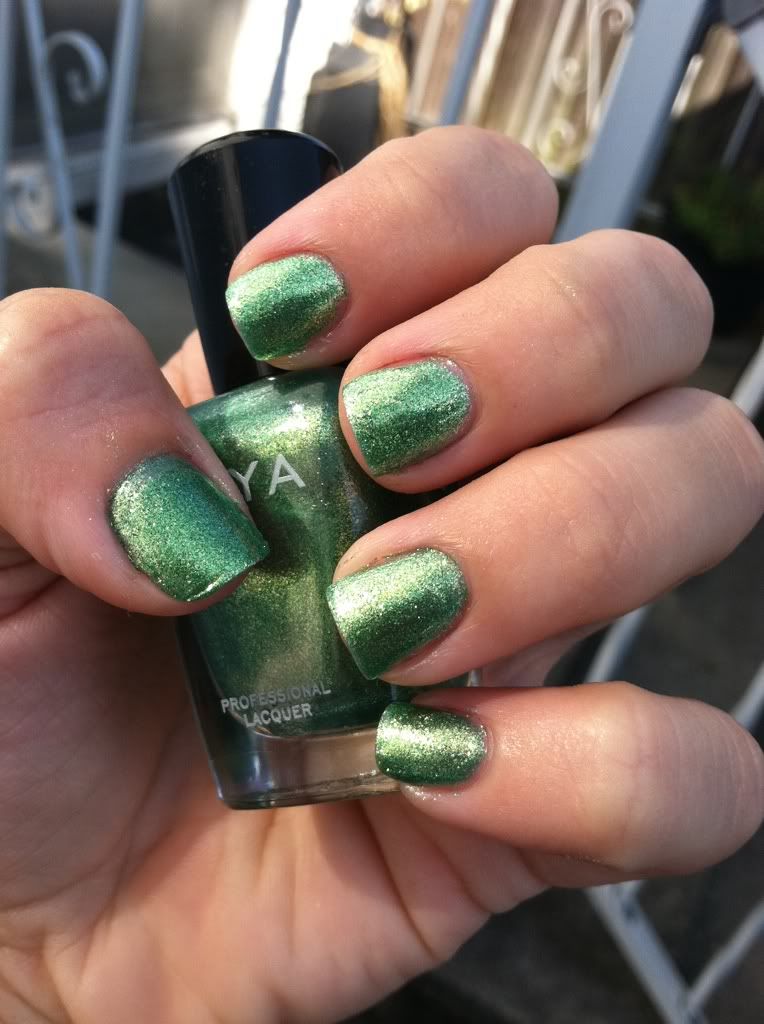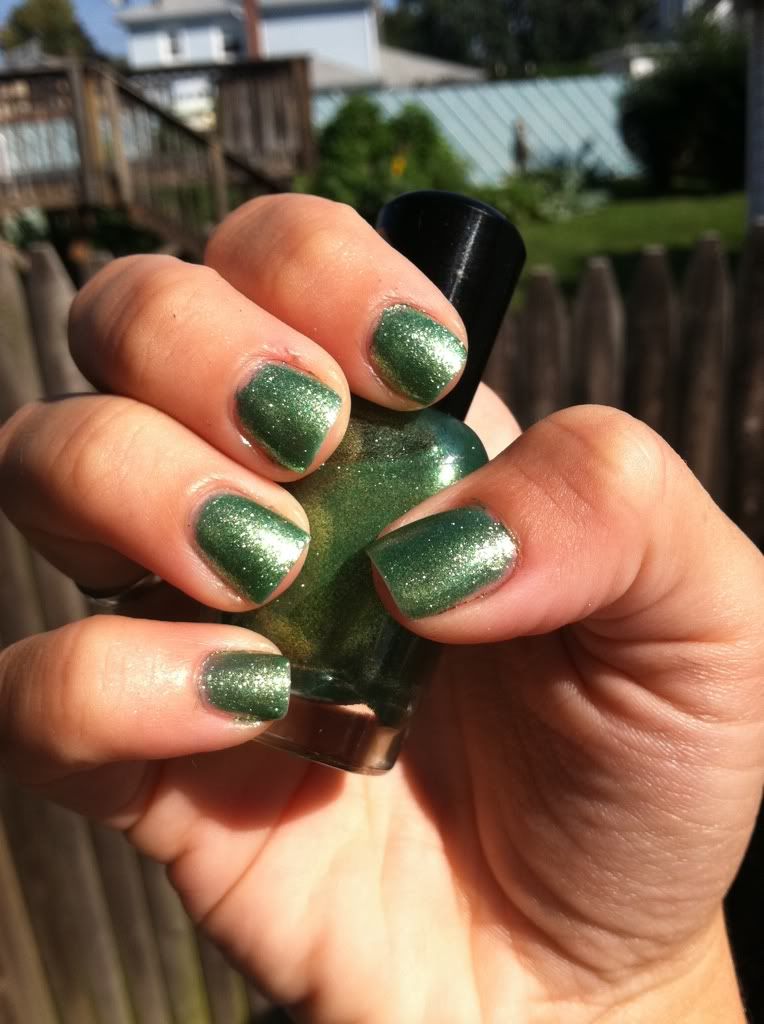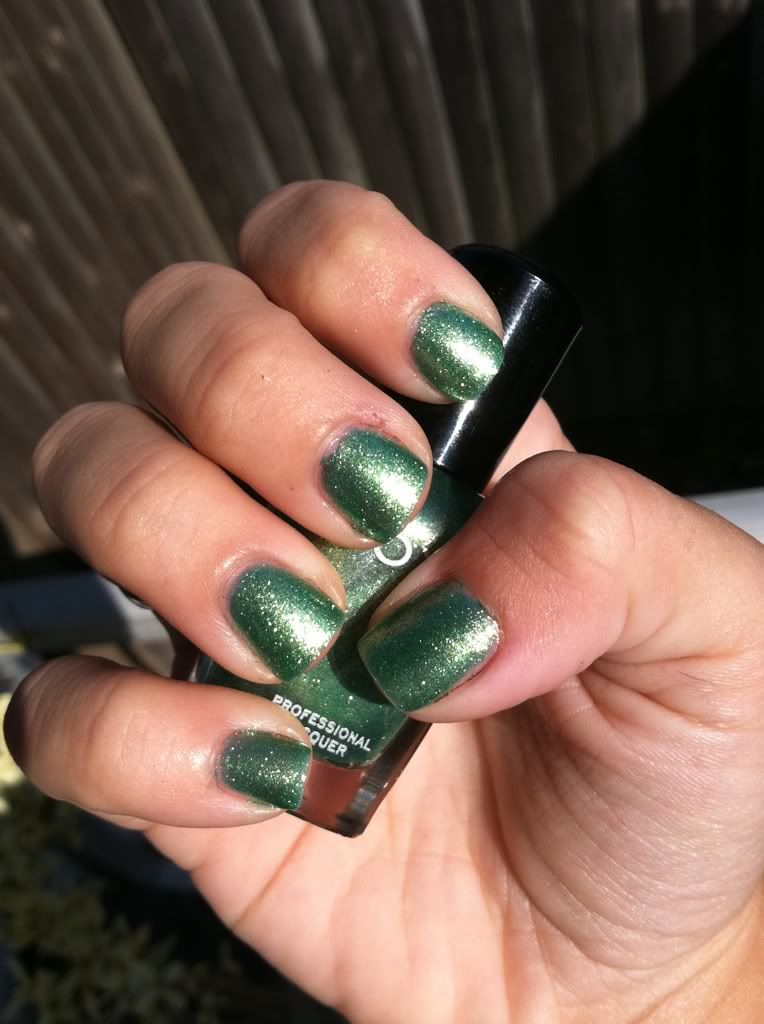 Some of the red from yesterday's Zoya
Kimmy
stained my nail a bit, and in an effort to strengthen my nails I didn't want to buff it off. These colors are just so gorgeous upon application!!
Also: to celebrate nearing
100 followers
, my blog is under construction & in the works of getting a makeover! Keep your eyes peeled for it! :)