I've been feeling
really
down the past few days, and I'm not exactly sure why. I just haven't had the motivation to do anything. The thought of going to work and interacting with people makes me so nervous and anxious. I haven't really done much except for staying in and sleeping or being unproductive online. Maybe it's just a mini spurt of depression but it's rough and it sucks!
Anyway, to the polish. Zoya
Kimmy
is from the
Zoya Sunshine Collection
that I'm featuring as
one last hurrah
to summer. This is my favorite so far of the ones I've featured.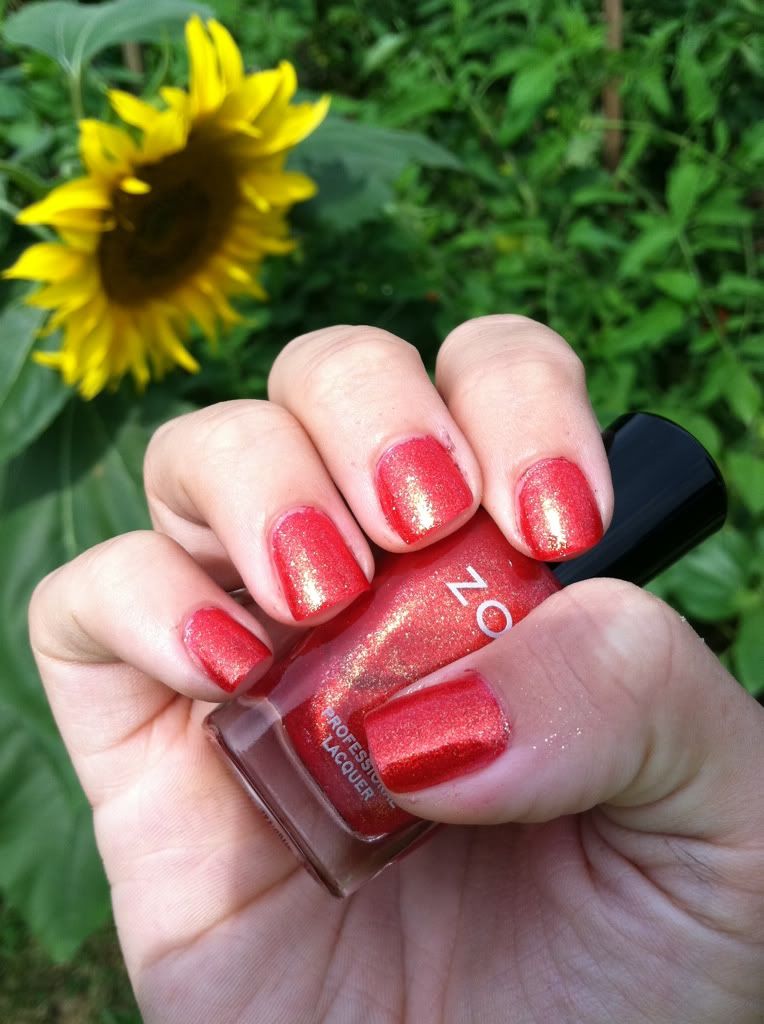 The yucky dark spots around my nail beds are staining from when I tie dyed a few days ago! :(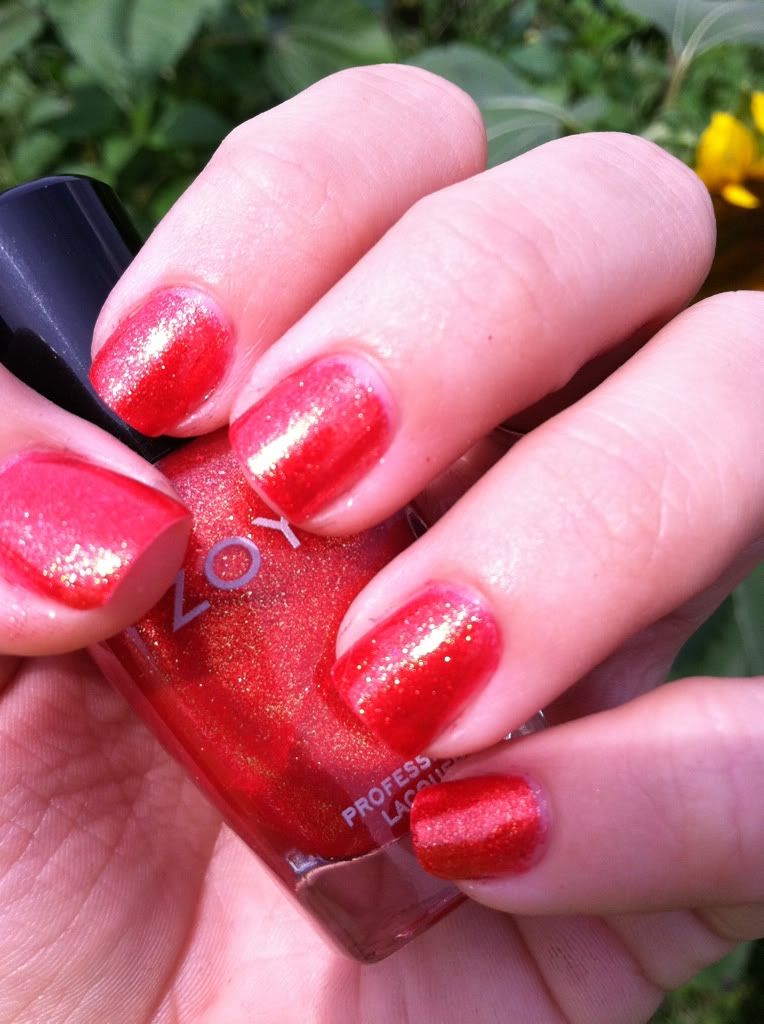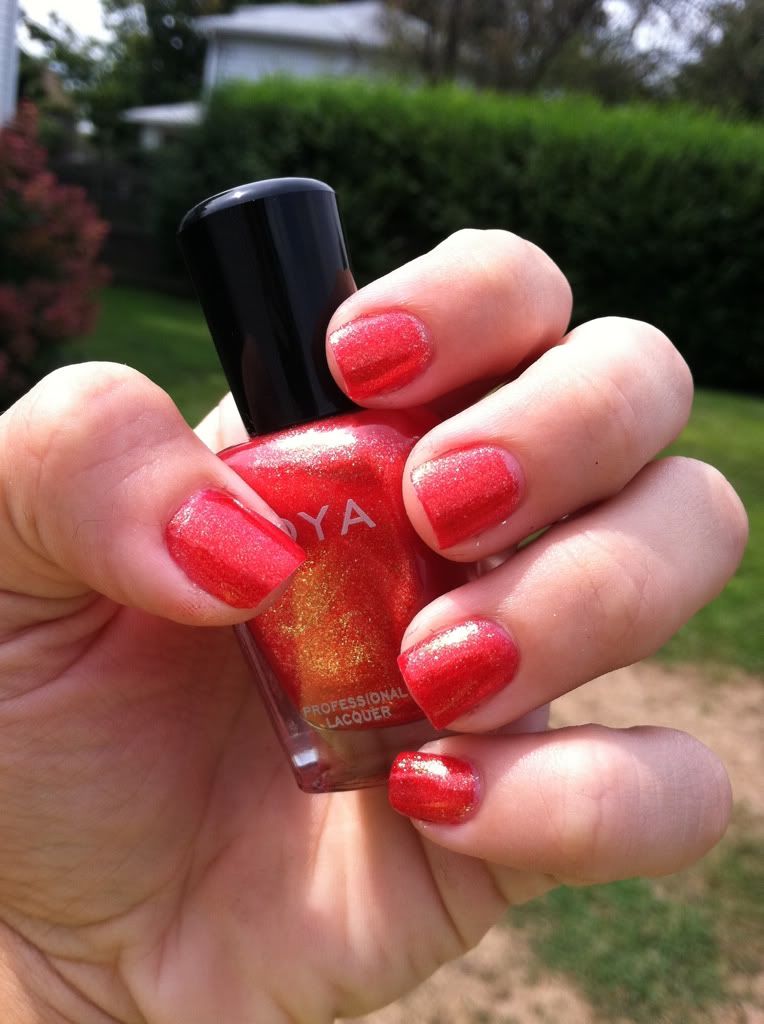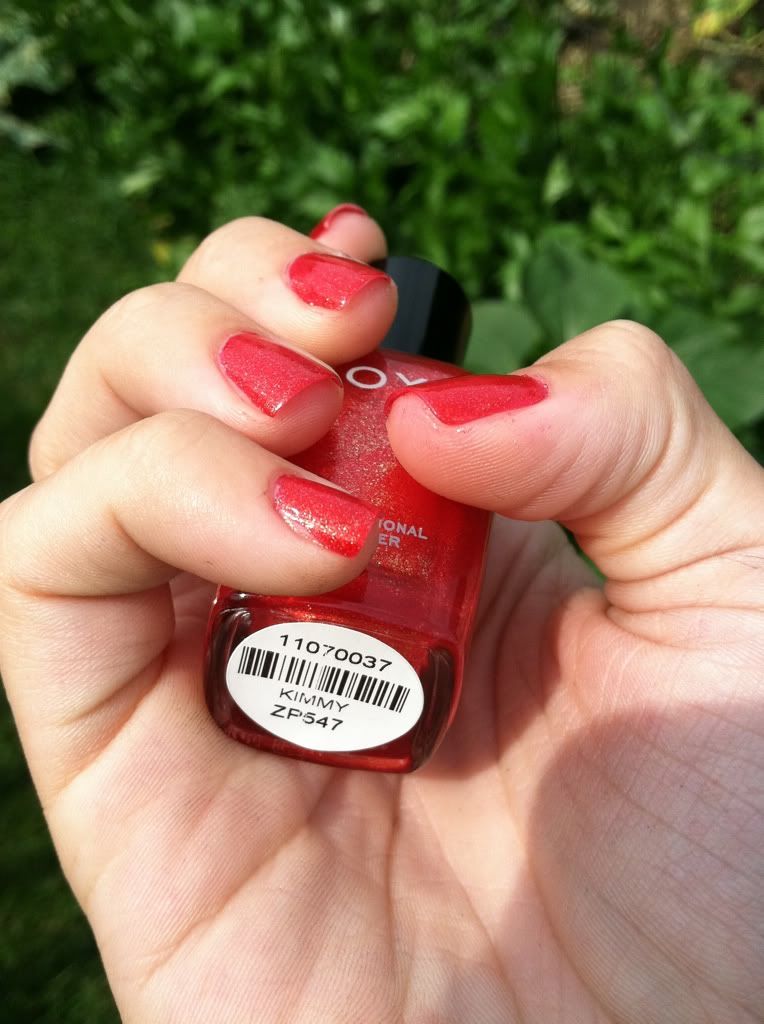 As always, my sunflowers manage to cheer me up a bit.