Hi ladies! It's been a hell of a Monday; I am EXHAUSTED! Tomorrow is my "sleep in day," I get to sleep in till 9:30/10 yay!!! Considering I'm up by 7am every morning I am very excited to get a few extra hours of rest. It's definitely well-needed.
So, I painted this manicure yesterday afternoon. I started with OPI
Light My Sapphire
, a corny title that reminds me of that song by
The Doors
,
Light My Fire
. Reminds me of an ex,
lmao
! This color was awesome, but I was feeling something flashier. Here's
Light My Sapphire
alone: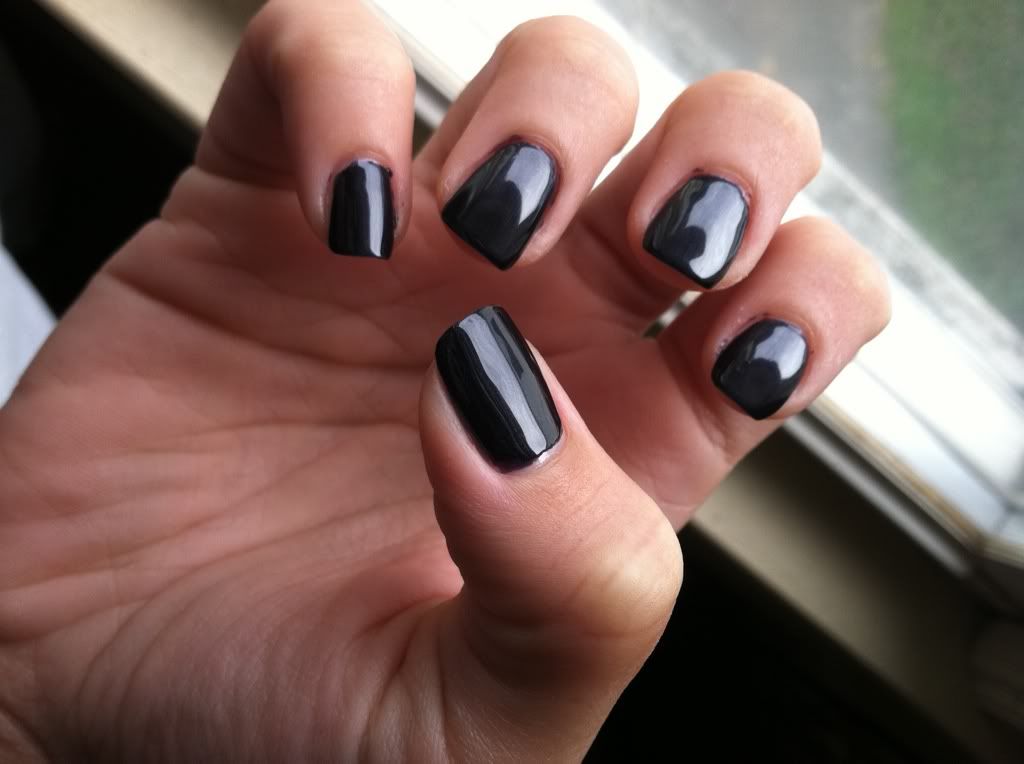 Now, on to the real goodies! After the cut you'll see more pics of this holo goodness, plus a picture of my
awesome
nail mail
I received today!!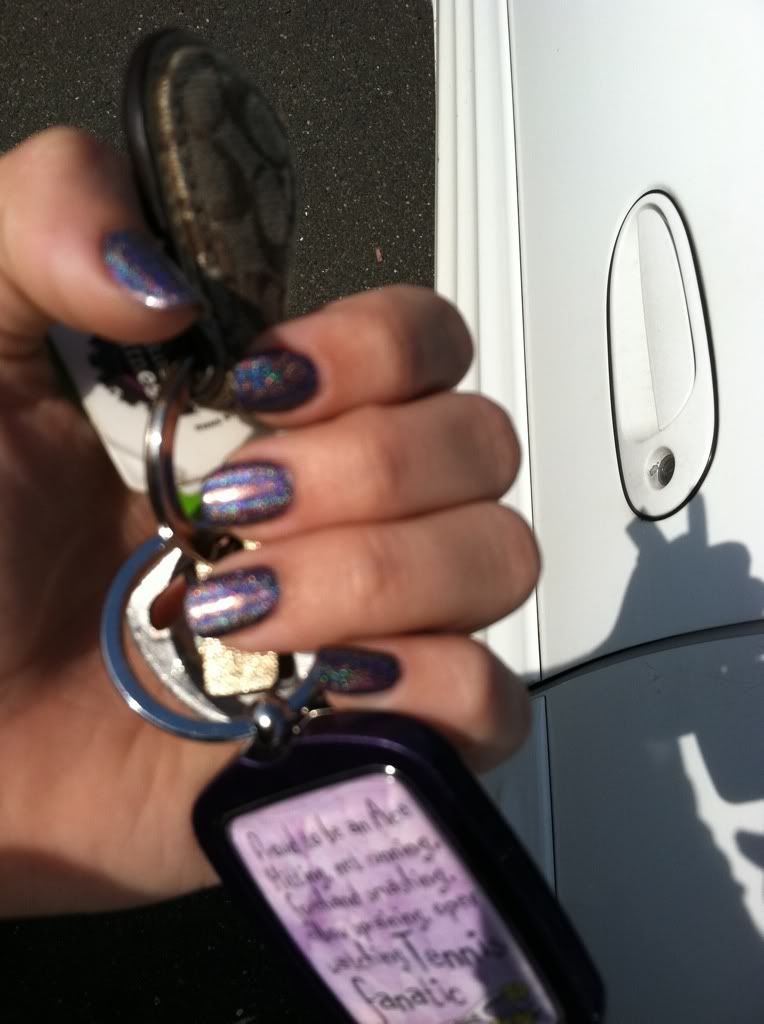 I snapped this as I was getting into my car after work. Goooorgeous!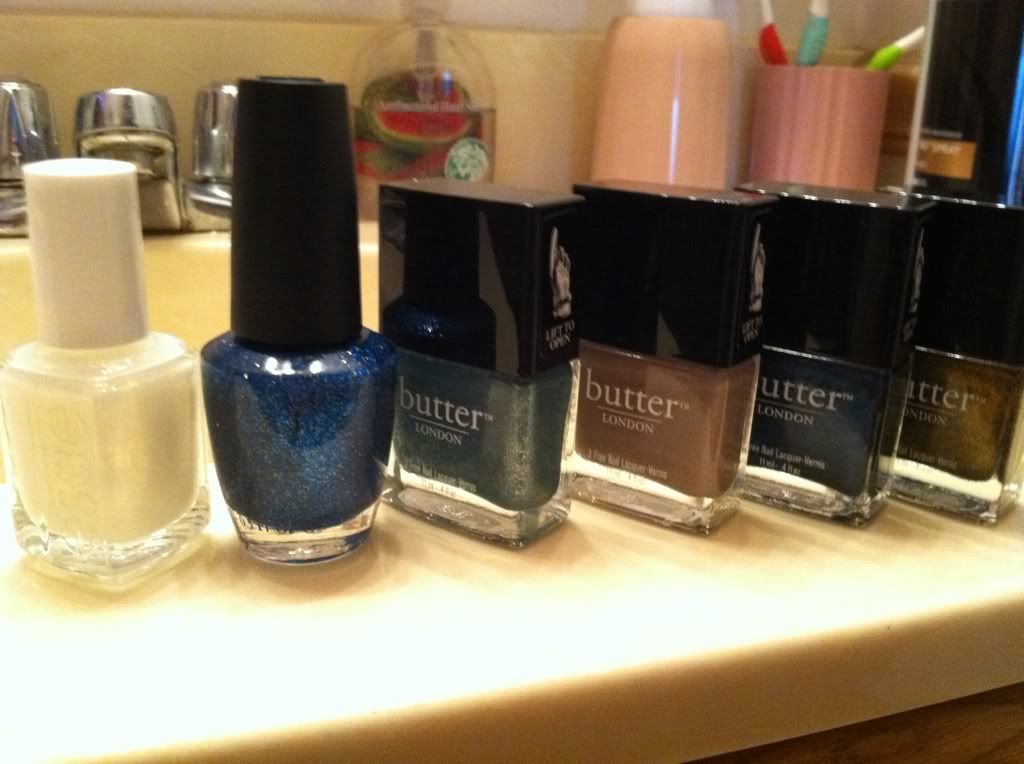 Today's nail mail, from l->r
Essie Tennis Corset (the ONLY polish I know of that has "tennis" in the name!!)
OPI Absolutely Alice
butter LONDON Victoriana
butter LONDON All Hail The Queen
butter LONDON Big Smoke
butter LONDON Wallis
And here is a bonus picture of Jake Owen from last night's concert! <3
ANYWAY...back on topic!!
What I Used:
1 coat OPI Nail Envy
2 coats OPI Light My Sapphire
1 coat OPI DS Original
1 coat Seche Vite Top Coat
Bottom Line:
I don't like layering too much because you can sort of see the polish underneath and I don't like using 2 coats of expensive holos like this (yes I am a cheap ass). This polish is gorgeous in the sun, but not so gorgeous in the shade. Maybe I'm just picky. Anyway, holo-wise, DS Original is amazing. It's absolutely stunning, but I think I may retire this one for a while as the nice weather is disappearing.
Time to put my focus back on the dark polishes! ;-)