This layering combo is to die for :)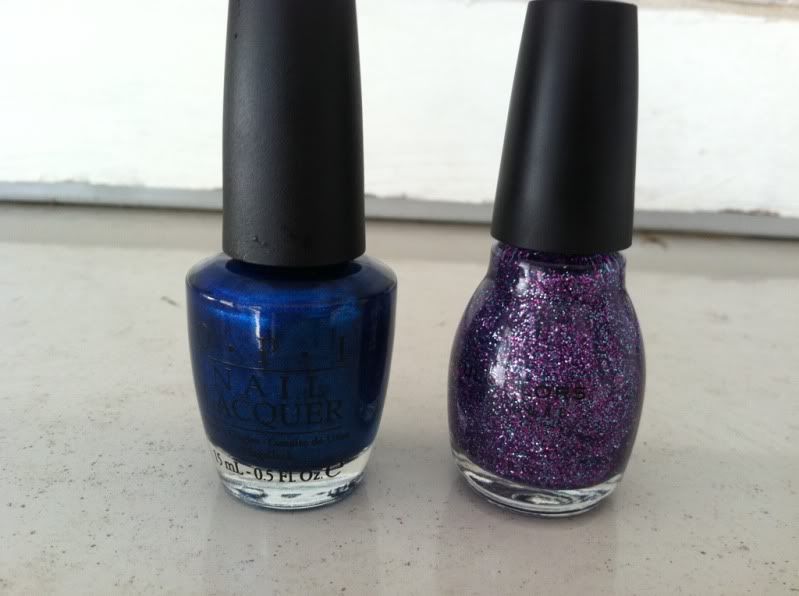 OPI Swimsuit...Nailed It + Sinful Colors Frenzy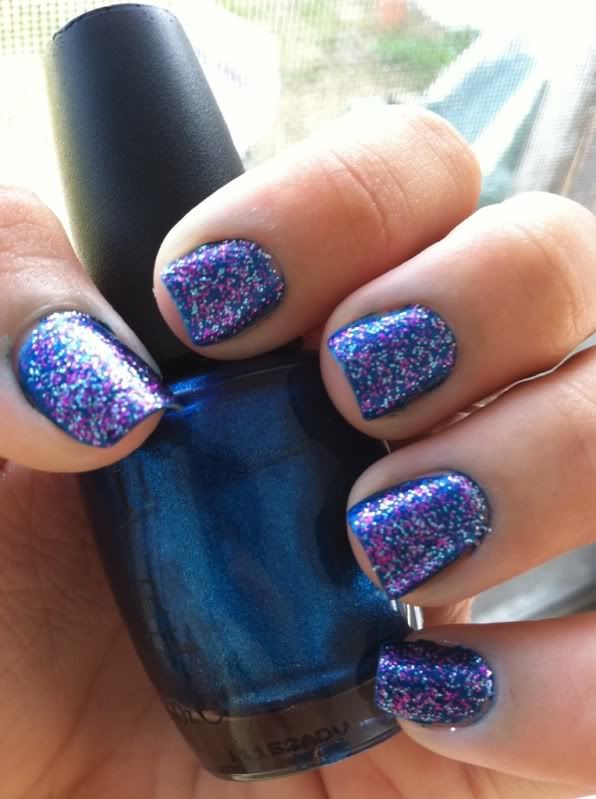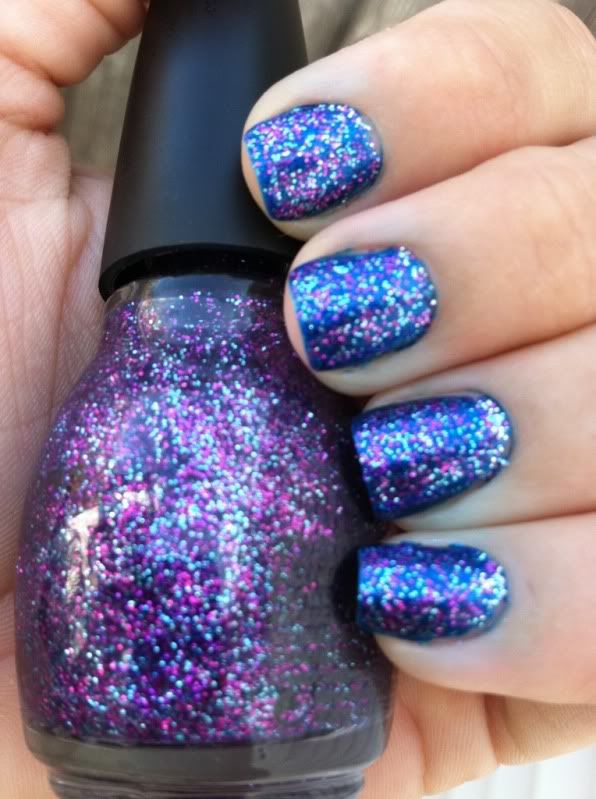 Seche Vite Base Coat
2 coats OPI
Swimsuit... Nailed It!
1 coat Sinful Colors
Frenzy
Seche Vite Top Coat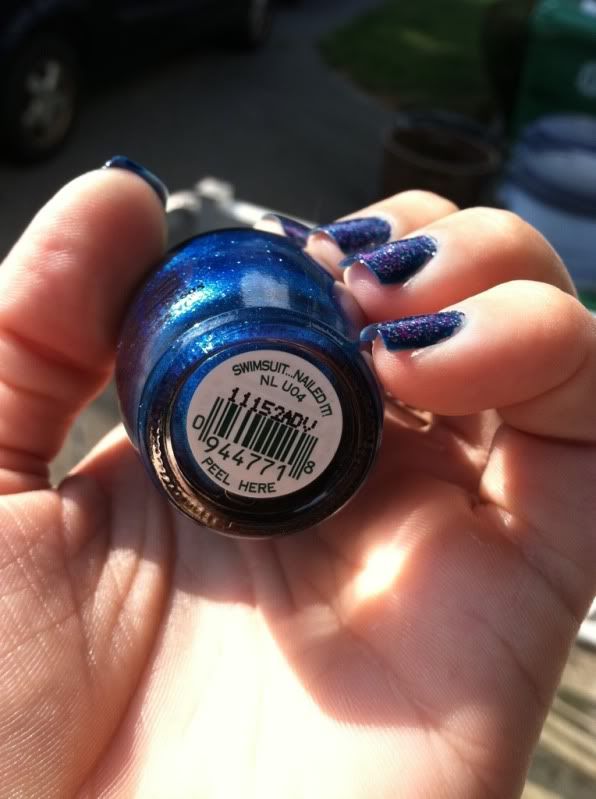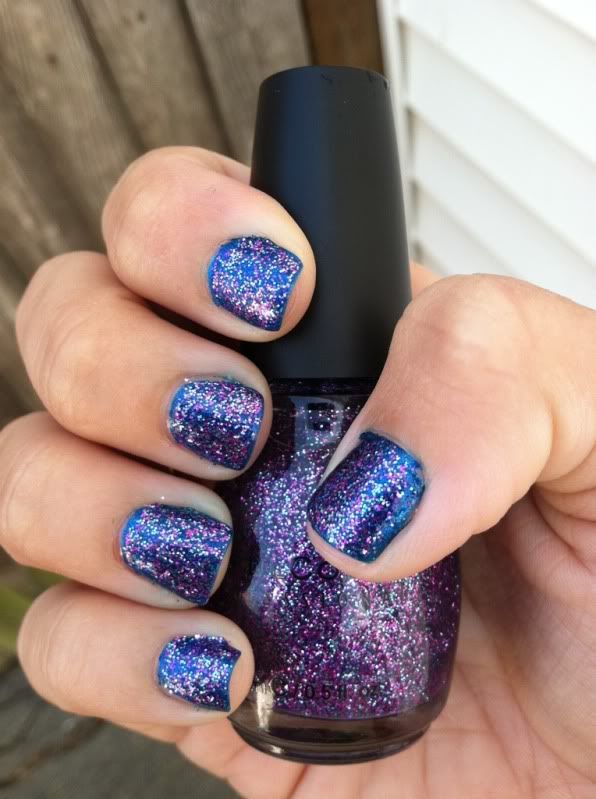 I can only imagine how dreadful this polish is gonna be to get off. I've heard bad things about this blue + staining the nail.. plus I added a glitter.. merh, bad idea, but the glitter has gorgeous blue, purple + silver sparkles that complimented
Swimsuit... Nailed It!
perfectly.