So.. my last manicure was AWFUL to remove. Check out how stained my nails got.
I have a pretty important job interview today, and I wanted to do a nude/light color.. so this was a pain in the butt. I ended up getting the staining off with a buffing block, thank god. I decided on OPI
Sand In My Suit
for my interview/trial run at my tentative new job today.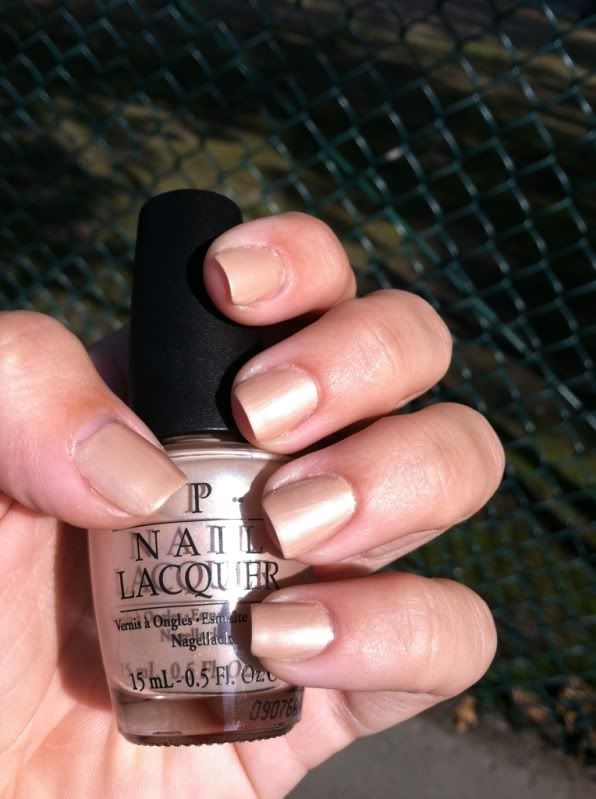 1 coat Seche Vite base coat
3 coats OPI
Sand In My Suit
1 coat Seche Vite top coat
This is the first nude/tan/beige/whatever I've ever worn so I was a bit weary. I got this from a blog sale- it's from OPI's South Beach Collection from 2009. I own two other polishes from this line-
Conga-line Coral
and
Miami Beet
, both of which I love.