Happy Pink Wednesday! I know a lot of you complain that Pink Wednesday is boring or that you're sick of it, but I think it's a great chance to force myself to try the million pinks I have in my stash. This polish is part of the OPI Brights collection, and features a sparkling glimmer in a coral base. I love the application on this one.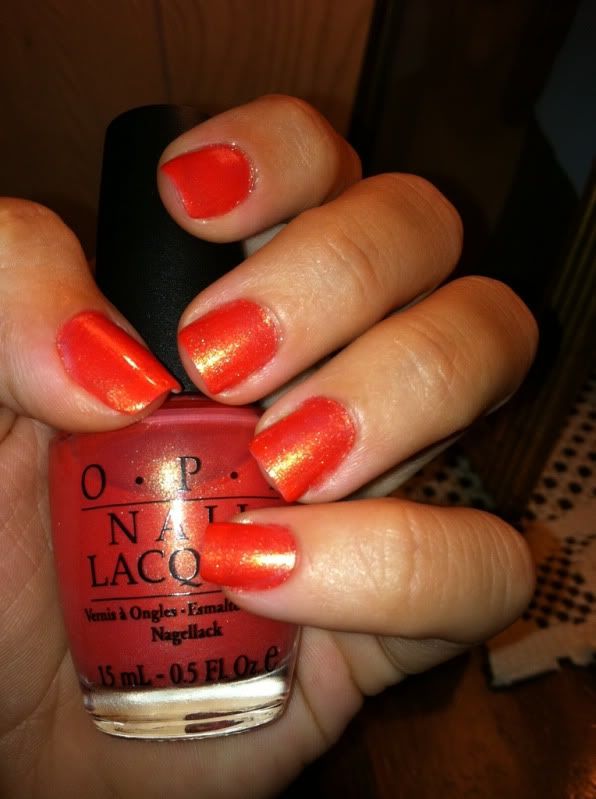 flash- indoors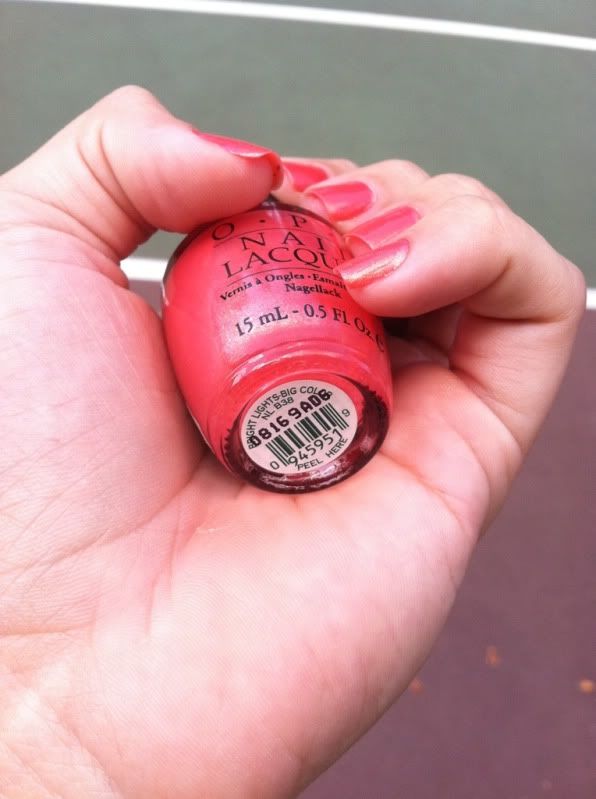 1 coat Seche Clear base coat
3 coats OPI
Bright Lights- Big Color
1 coat Seche Vite top coat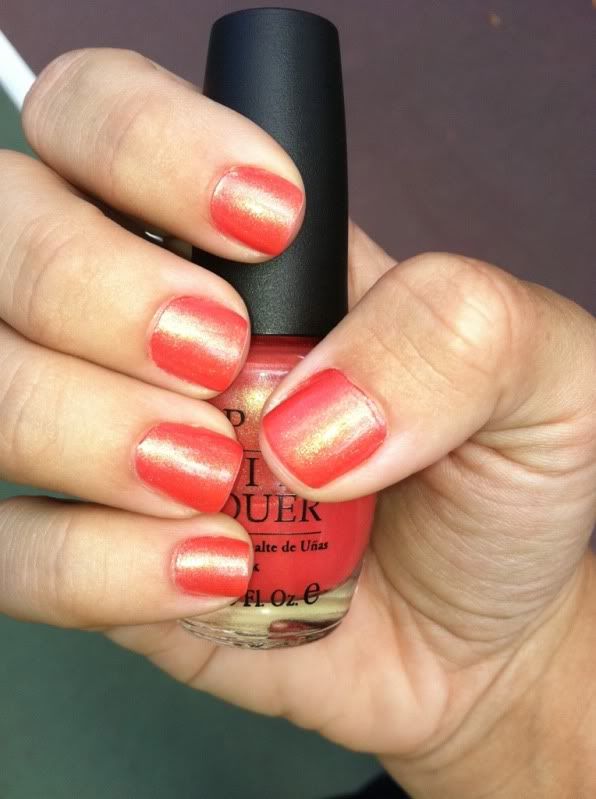 flash outdoors- look at that shimmer!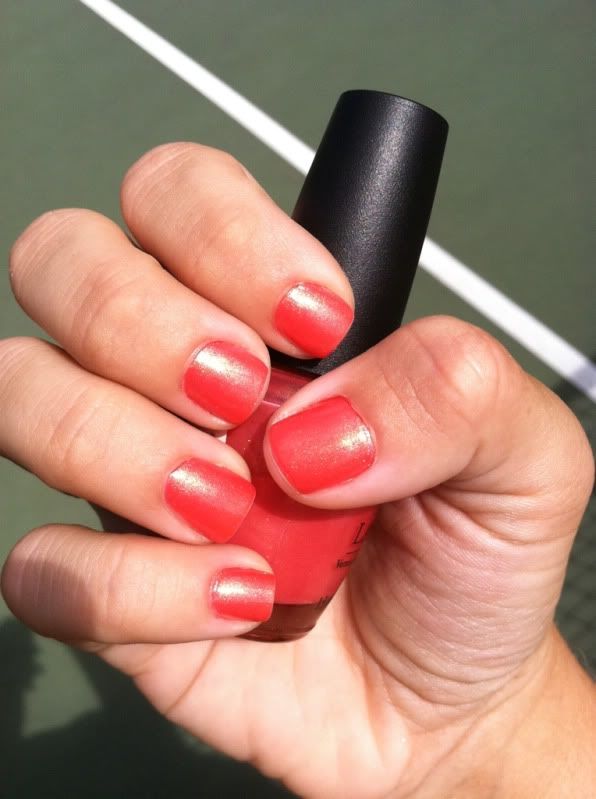 On a personal note, my first day of work went very well yesterday! I wasn't exactly sure what I was going into but it turned out to be more of a first day than an interview. I was making phone calls 10 minutes into being there haha. I'll be working as a receptionist at my eye doctor's office, starting pay is SO much better than Panera was. My last day at Panera is Tuesday- I also have my second interview at Payless tomorrow, gonna be a BUSY semester! I've gotta plan my schedule for enough time for my 16 credits of classes, blogging, tennis, going to the gym, tutoring, babysitting, AND my two jobs.. I'm tired just thinking about it! Now I have to work 12-4 at the dr's office, then 5-10 at Panera.. whoooooo. Can't wait for this day to be over.