First I want to
thank
all of my newer followers & my
current
awesome followers who comment on everything!
I love you guys
and I peruse your blogs every day, I just haven't had the chance to comment the past few days like I usually do.My new job has been sorta ridiculous.. I barely get the time to breathe, nevermind do all of the other things I have going on in my life! I've been getting really into darker colors.. not sure why, maybe it's the cool weather & upcoming fall? I'm usually never a dark polish gal,though. Here's China Glaze
Wagon Trail
from their '08 Rodeo Collection. Because I didn't want my mani to be too dark for the office, I topped it with some Nubar
2010
flakie goodness.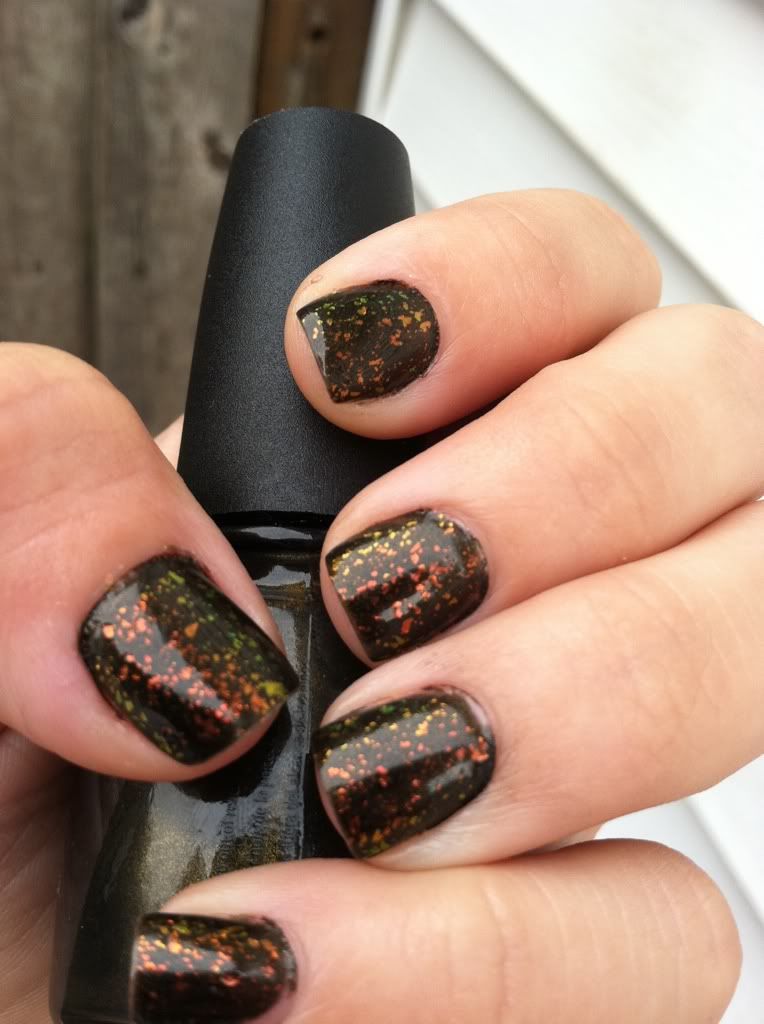 Indoors this color looked black with orange shimmer. Outdoors, it's definitely an olive green. The flakies give it a nice rainbow effect :) I'm sure this one will get some compliments today. Arggh.. off to work now.. 9-6.. could it get any worse than that?