Hi ladies! Yesterday was an awesome polish day for me.. I was just way too exhausted/sick/lazy to update last night. Here's what I got at the mall yesterday: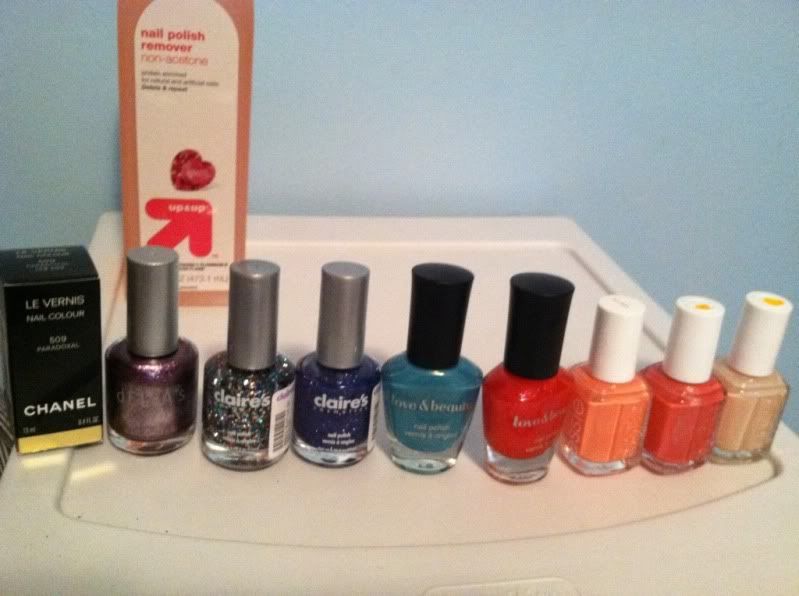 From l->r
Chanel Paradoxal ($25.00 at Macy's)
Delia's Violet Mist (SALE $1.99)
Claire's Bedazzled ($4.50, bogo 50% off with the next one though)
Claire's Mystical ($4.50 BOGO)
Forever 21 Love & Beauty Green ($2.80)
Forever 21 Love & Beauty Coral ($2.80)
Essie Tart Deco ($7.79 at Target, but I used a gift card!)
Essie Cocktail Hour ($2.95 on sale at Beauty Supply Store!)
Essie A Lot Of Shekels (perfect French mani color, $2.95 as well)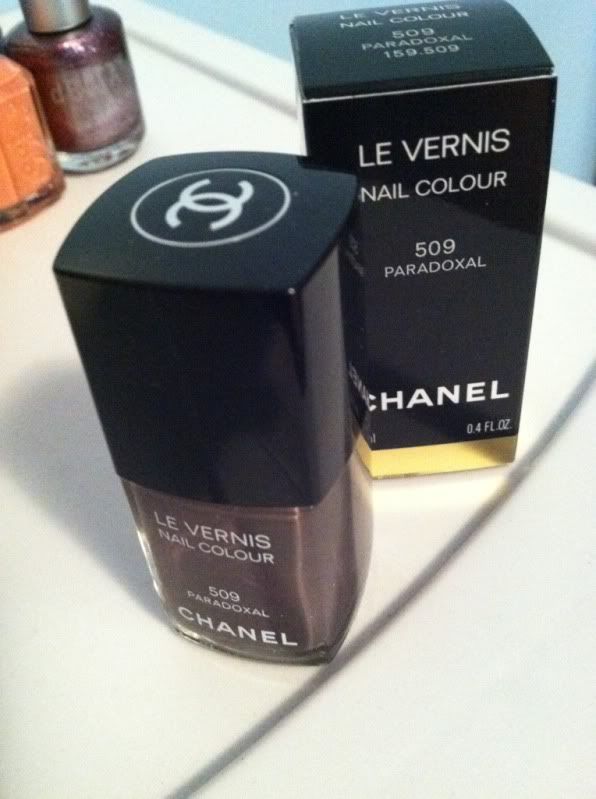 Chanel was obviously my favorite purchase. I've been eying the gorgeous sleek Chanel bottles for weeks. I just couldn't decide which would be my first color, but I fell in love with Paradoxal. I'm excited to wear it and show you all. :-)
Now, here is my Glitter Bomb mani for Mani Monday's with
PAA
. Here are all of the colors I used first.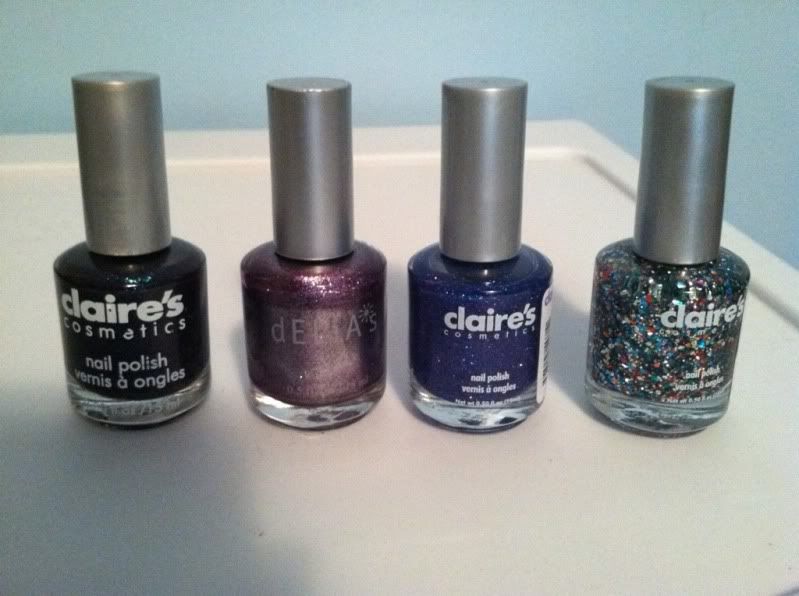 All of these polishes are gorgeous. My least favorite of the bunch was "Evil Witch," the one on the right. I did one coat of each of these, starting with the left and going towards the right. I was pleasantly surprised by the Delia's polish- it's GORGEOUS. I haven't seen anyone post about it on here but I may do a mani with just that one so you can all see. I love it.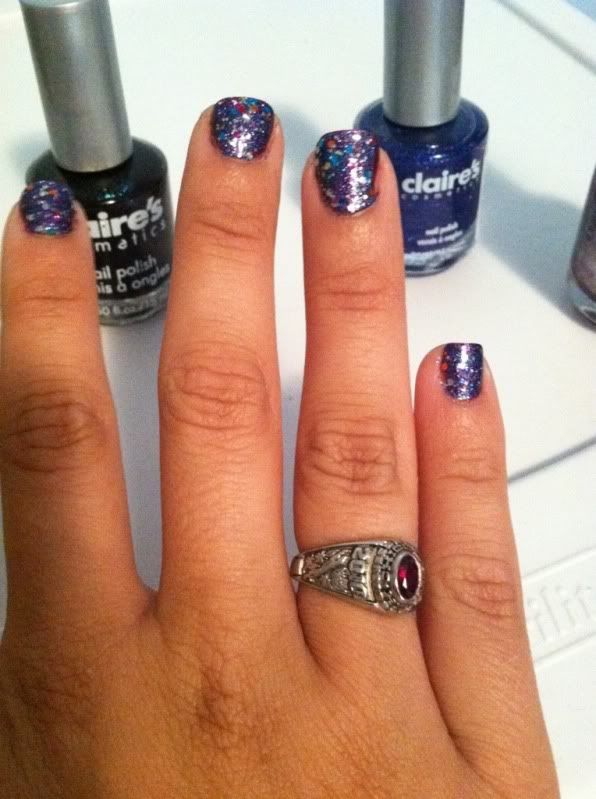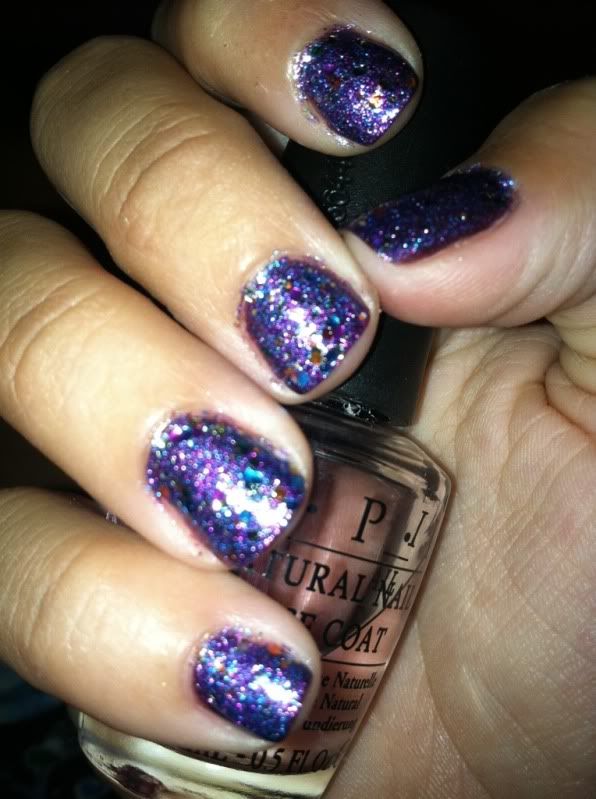 I don't think that this manicure photographed very well, but it's still very pretty and rather show-stopping in person.