I got some new polishes today! Here they are-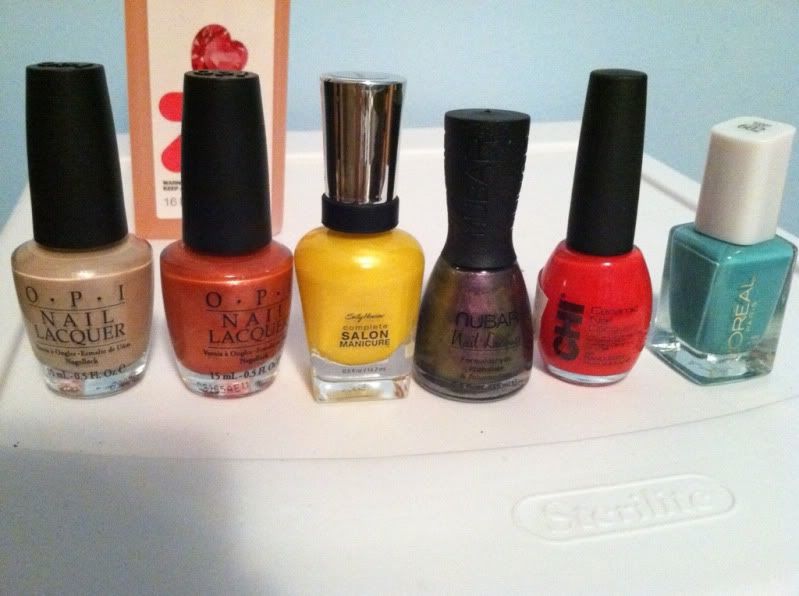 I love OPI! From l->r OPI Sand In My Suit, OPI Conga-line Coral, Sally Hansen Sunflowers (MY FAVORITE FLOWER, I couldn't resist! And my first yellow!), Nubar Purple Beach, Chi Red, Loreal Waters Edge

I still have my glitter bomb mani on, simply because I know how difficult it's gonna be to get off... sooo, I wanna get the most out of it! Here is a comparison of four teals/turquoises I have. I wanted to see if any were dupes.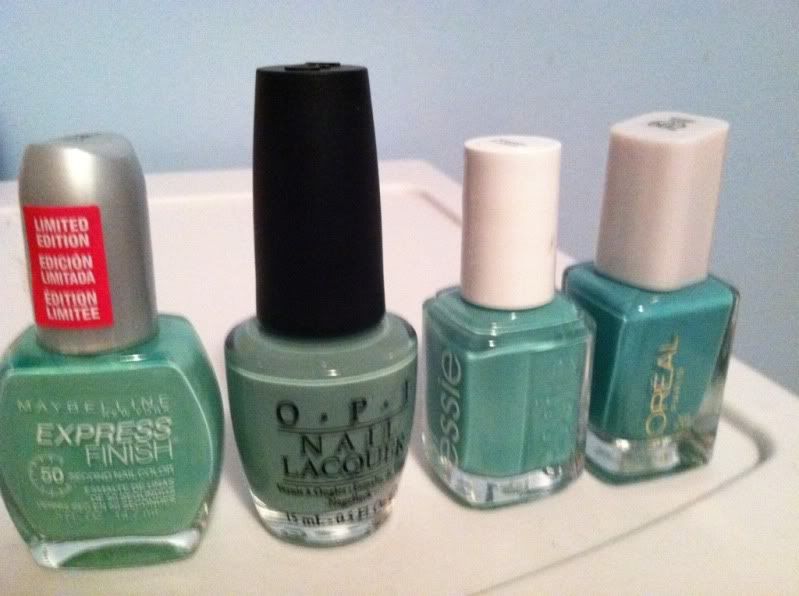 l->r
1. Maybelline Minty
2. OPI Mermaid's Tears
3. Essie Turquoise & Caicos
4. Loreal Waters Edge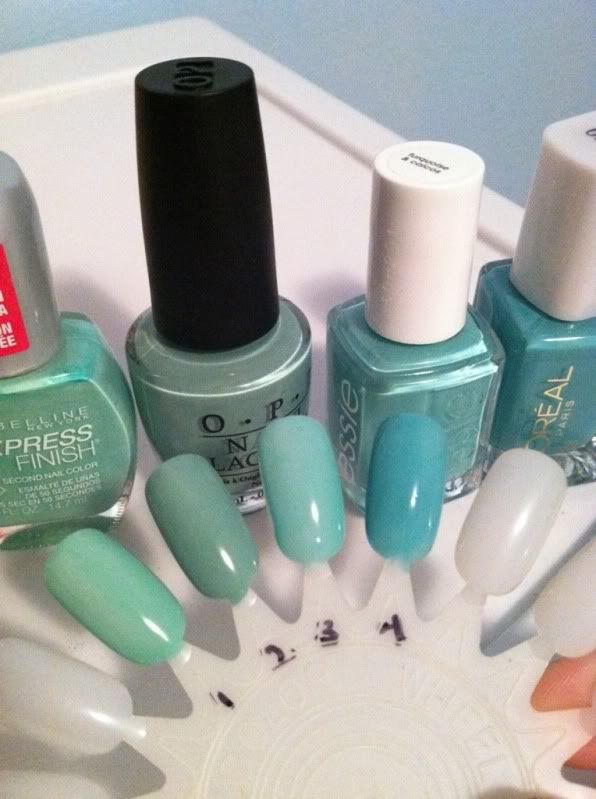 They're all pretty distinct shades. The Maybelline is fairly close to Essie in pigmentation. The OPI is completely different from them all, as it has a lot of grey to it. I find the Loreal to be the truest blue. I'm glad these colors are all different- I don't feel bad having them all in my collection. :-)