Today I'm going to show you one of the few
Fingerpaints
polishes I have. I actually
love
this brand- I think their name is cute and the colors are awesome. I found this one on the
$1.99
clearance rack at Sally's and I'm glad I did.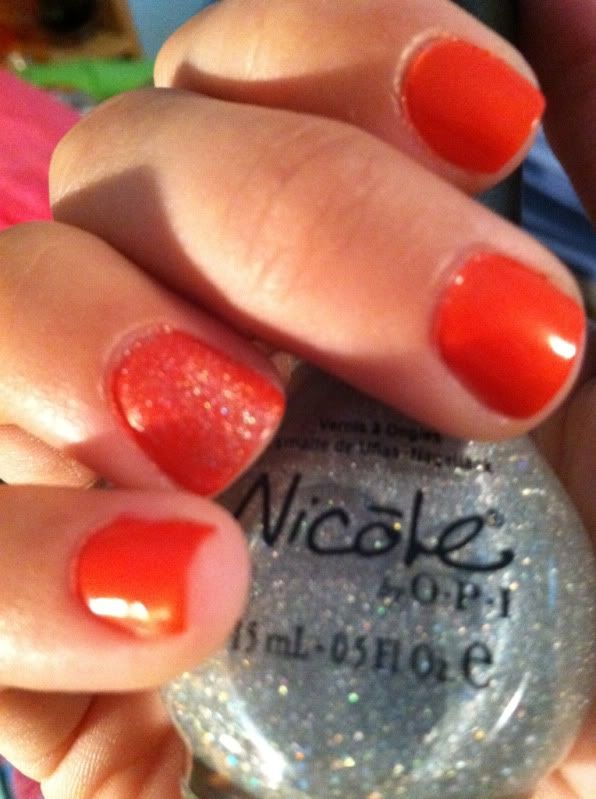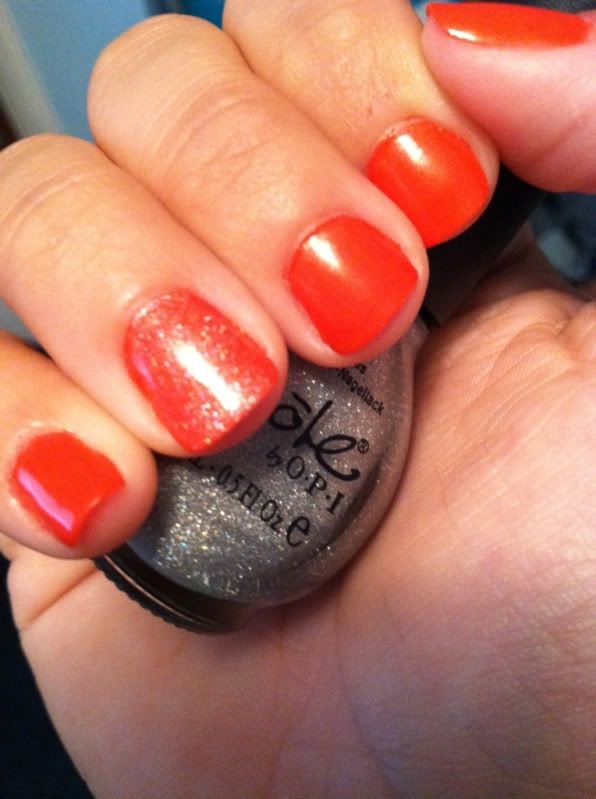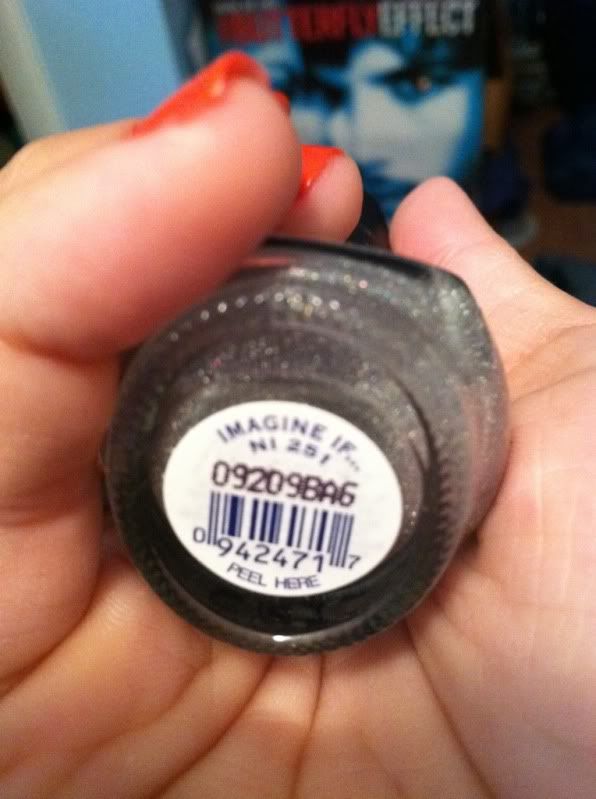 Nicole By OPI Imagine If is on my accent nail. This is my new favorite look- accented glitter!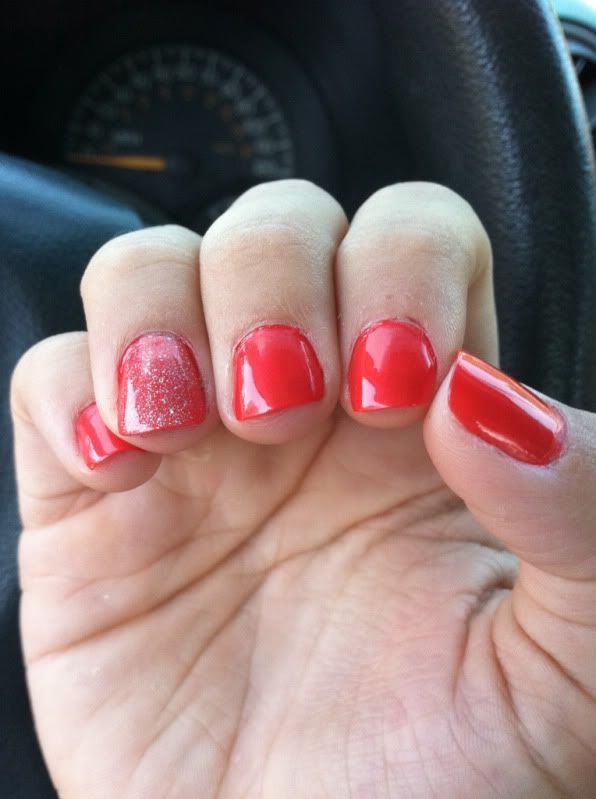 In the car. My nail shape looks so weird here.
I promise that this polish looks better in person than it does in pictures. I think I may do this on my toes tonight for the beach tomorrow. It's a hot color.